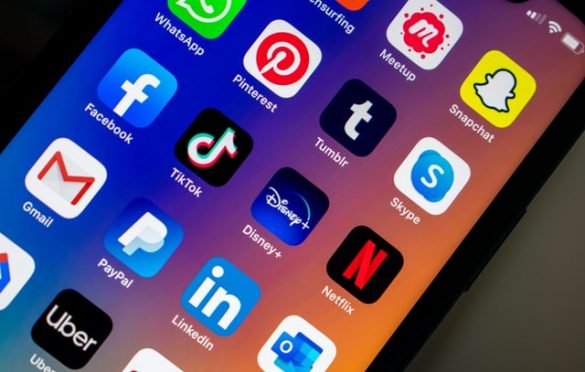 Facebook copycat apps: A case of "if we can't acquire, we imitate"
Have you heard about the new feature of Instagram? It's called Reels. Though it's not available in Nigeria yet, I've seen a few videos from other international users on Twitter and IG. It looks like TikTok! 
One of the big tech companies, Facebook, is famous for cloning features or social media platforms that can't be acquired by the company. In case you're wondering how, shall we take a trip down the memory lane.
In 2012, the social network bought Instagram, the popular photo-sharing app, for about $1 billion in cash and stock. 
Similarly in 2013, the founder and CEO of Snapchat — Evan Spiegel — was approached by Facebook to acquire the app for reportedly over $3 billion but he turned down the offer.
Seeing that it failed in the attempt to buy Snapchat, Facebook imitated Snapchat's Stories feature in its Facebook, Messenger, WhatsApp, and Instagram apps. 
This feature enables users to post photos and videos and they are automatically deleted after 24 hours. Other facial filters similar to that of Snapchat which include geofilter, AR filters were also added to the feature for Instagram Stories. 
Right now, if Facebook, Instagram and Snapchat are juxtaposed, they perform almost the same function: post photos, text friends, send money using Facebook Pay in some countries, read articles, and watch videos. 
It's interesting to mention that in 2014, WhatsApp was purchased by Facebook for $19.6 billion then an additional $3.6 billion to compensate WhatsApp employees for staying with Facebook.
WhatsApp is said to have contributed immensely to Facebook's growth in developing markets where access to the internet is scarce but the app is commonly used.
To even make Instagram more attractive to creators, the company announced the launch of IGTV, a standalone app for longer Instagram videos in 2018. 
The app allows users to upload video for as long as 10 minutes directly to Instagram against the usual 60 seconds. This is quite similar to YouTube except for the longer video time and also a punch at Snapchat. 
Presently, in a bid to rival TikTok, Instagram announced the roll out of its new feature — Reels. With the video-sharing app, creators can record and edit 15-second multi-clip videos with audio, effects, and new creative tools.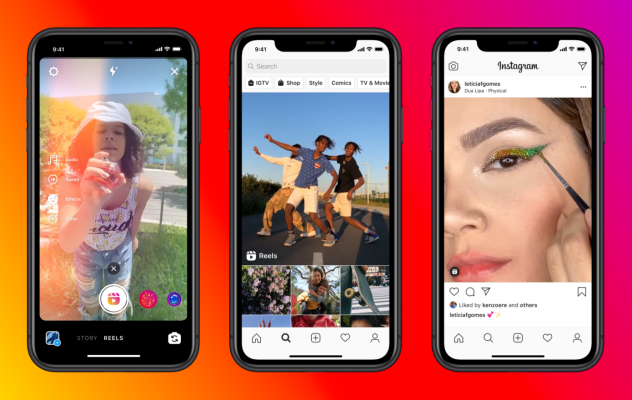 This can be shared with their followers on Feed, and, if they have a public account, it can be made available to the wider Instagram community using a new space in Explore.
All of these are said to make it similar to the Chinese-owned platform which has gained a lot of popularity in the U.S.
The new feature has, however, received a lot of backlash on social media and even TikTok threw shade at Instagram. 
well… this looks familiar 🤔😉 https://t.co/V8GyRSXkPu

— TikTok (@tiktok_us) August 6, 2020
---
Instagram Reels are just shit TikToks

— Canoopsy (@Canoopsy) August 6, 2020
You know what social media managers did not need in 2020? Instagram Reels.

— Anice Barbosa (@AniceBarbosa) August 7, 2020
Reels makes me not want to open Instagram.

— Ozzy.eth (@tomosman) August 8, 2020
Contrarily, the release of the app has helped the CEO of Facebook, Mark Zuckerberg attain the centibillionaire status bringing him side-by-side Jeff Bezos and Bill Gates who are already the only people in that league. 
The launch of the Instagram built-in feature is coming after the controversial app is currently being scrutinised by the U.S government and facing a possible ban.
Nonetheless, Microsoft has started a discussion with the government and ByteDance, TikTok's parent company for a potential acquisition.
But in a case where the app isn't bought by Microsoft or any other company eyeing it before September 15, the app will be reportedly banned as said in an executive order by the president. 
The tussle to rival TikTok by Facebook didn't begin today. Recall that in 2018, it launched a TikTok clone called Lasso. Although it didn't take off, it was shut down this year.
This is an indication that if Microsoft eventually buys TikTok, it might need to step up the game to keep its users loyal to the app before Facebook adds another feature to Reels to finally lure away its creators.
On the other hand, the strategy of companies cloning one another isn't peculiar to Facebook. It's believed that China's Xiaomi is "good at copying rival Apple when it comes to Mi smartphones." And Google is said to have imitated Amazon Echo, a virtual assistant AI technology with Google Home.
Although, this new feature by Facebook is currently available in 50 countries around the world which include the U.S, India, Brazil, France, Germany, the U.K., Japan, Australia, Spain, Mexico, Argentina and others, it's uncertain when it will be extended to Africa.
When eventually rolled out to the continent, the reception especially from creators and brand influencers will be one to look forward to. But the question of how long Facebook intends to keep on copying other apps is a tough one to answer.
---
Got a story worth telling? Shoot us an email with SUBJECT — "Story Worth Telling" — to [email protected].