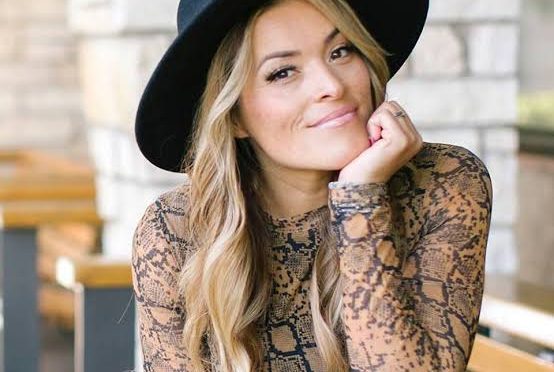 10 successful people you should follow on social media to get inspired as a budding entrepreneur 
---
Jim Rohn once said, "you are the average of the five people you spend the most time with." Truly, our associates, whether online or offline, influence the decisions we make as humans. And like sponges, we easily absorb the traits of people around us.
This is why it's very important that budding entrepreneurs choose wisely their role models, community support or friends that will help them achieve their entrepreneurial goals. Especially upcoming entrepreneurs who are willing to succeed against all odds.
However, choosing who to model after could be a daunting task in itself. To save you the dilemma of endless search, we've picked out some follow-worthy individuals who have surmounted myriads of challenges to attain where they are today. First on our list is Everett Taylor.
Everett Taylor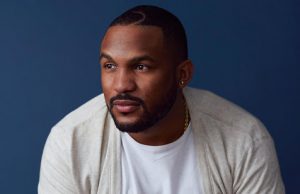 Everett Taylor is an African-American entrepreneur, marketing executive and public speaker. He was a homeless teen who almost dropped out of high school. He did odd jobs to earn a living. Despite his harsh background, he was determined to make it in life.
Presently, he is the CMO of Artsy and founder of ET enterprises which includes the marketing firm Milisense, social media software company PopSocial, ArtX, GrowthHackers, Hayver, Southside fund among others. Aside from being an entrepreneur, he is a skilled marketing executive and offers helpful tips that can help businesses on social media.
In explaining how entrepreneurs can make their business visible on social media, he said, "It's less about tricks and more so about taking time to get to know your audience and develop the product so that you have product/market fit. You can promote your app all you want but if it's not something people want, you're wasting your time. Make sure you're putting in the time to get a feel for your audience and from them, you'll get inspiration for marketing strategies." 
Everette Taylor made the Forbes list of 30 under 30 – Marketing and advertising 2018. He is a great inspiration for every budding entrepreneur.
Marie Forleo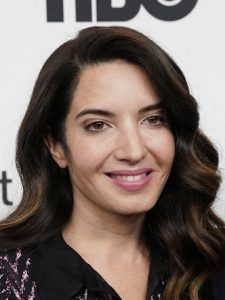 Marie Forleo is an entrepreneur, writer and philanthropist who helps people become who they want to be. Born and raised in New Jersey, United States, Marie claims to have created a socially conscious digital empire that touches millions. Her desire to know why some people attain success and live fulfilling lives,  while others struggle, moved her to create a path for herself. 
Marie was also passionate about a multitude of unconnected things such as writing, hip-hop, psychology, entrepreneurship, creativity, spirituality, fitness and philanthropy. By breaking conventional rules, she has become a self-made millionaire, New York Times bestselling author for advice books.
In encouraging budding entrepreneurs, she said, "I believe you must bring your whole self to the table if you want to thrive in today's world. That includes your unique set of gifts, your personality, your sense of humour, and most importantly, your heart. I believe that whether you run a business or not, a creative and entrepreneurial approach is critical to fully blossom in the modern world and to experience the happiness and fulfilment you deserve."
Currently, Marie Forleo runs an award-winning show MarieTV, aimed at helping entrepreneurs dream big and back it up with meaningful action to create results.
Peter Voogd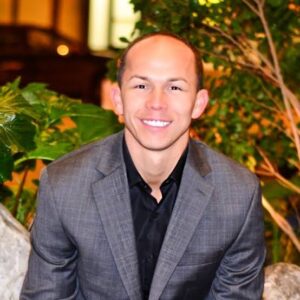 Peter is the author of the best selling book 6 months to 6 figures, as well as the founder of the Games Changers Academy. Entrepreneur.com declares Peter has trained over 4500 entrepreneurs with his true story of going from dead broke to a six-figure income within six months.
The crux of Peter's giving and influential mindset is based on the simple yet powerful philosophy that the more people you're able to influence and help succeed, the more successful you, in turn, will become.
Peter shows interest in budding entrepreneurs as seen in Forbes statement, "Peter's advice has helped thousands define their dreams and reach their business goals". 
Peter started his first business when he was 15. Despite not making it at the age of 22, he continued pursuing his goals. At 23, he made his first six-figure income and three and a half years later, his earnings were over a million. Lack of experience and training did not deter him from being the fastest manager to reach $1 million in annual sales in his company.
Gary Vaynerchuck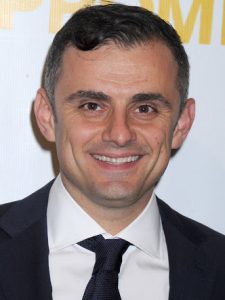 Gary Vaynerchuck is the chairman of VaynerX, a modern-day media and communications holding company and the active CEO of VaynerMedia, a full-service advertising company servicing Fortune 100 clients across the company's four locations. He is known for his work in digital marketing and social media.
As a young child, Gary started his entrepreneurial life by ripping flowers out of his neighbour's yard and selling them. With time, he upgraded to operating an entire lemonade stand franchise. In his teens, he engaged in different commercial activities before joining the family business, then named Shoppers discount liquor. He turned this business into one of the first e-commerce platforms for alcohol in the country resulting in explosive top-line growth.
Renaming the business to Wine Library, Peter grew his father's company resulting in a creation of more job opportunities. Gary's charisma and resilience helped him to be successful in his business endeavours. Presently, he is one of the most sought after speakers, produces content writing tips and podcasts.
Natalie Franke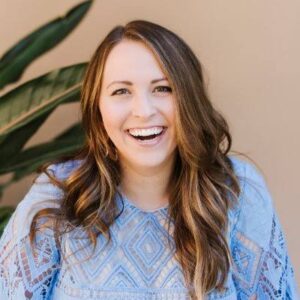 Natalie is an educator, writer, entrepreneur and community builder. She leads the Rising Tide Society to mobilise tens of thousands of creatives every month in the spirit of community over competition.
Natalie's entrepreneurial journey began while in college. She fell in love with photography, accepted admission to study Visual Studies with an emphasis in neuroscience and psychology at the University of Pennsylvania. Despite being diagnosed with a benign brain tumour, underwent neurosurgery and fought infertility. Natalie faced her struggles head-on and thrived in her season of struggle. Leaning on the strength of her community helped her succeed.
Presently, she is the co-founder of Rising Tide Society, head of community Honeybook and a creative entrepreneur who gets geeky about strategy, Return on Investment (ROI) and creating concepts on her iPad. Natalie gives business tips on her social media handles.
Richard Branson
Sir Richard Charles Nicholas Branson was born in Blackheath, London and educated at Scaitliffe School. He had poor academic performance while in school. Branson's parents were supportive of his endeavours from an early age.
Sir Richard left school at age 16 to start his first business, Student magazine. Launched in 1968, the Student magazine was created to provide an alternative solution to the stale publications and school magazines of the day.
He also engaged in other business activities to fulfil his desire of being a successful entrepreneur. Find some of his quotes below:
"There is no point in starting your own business unless you do it out of a sense of frustration". 
" Do not be embarrassed by your failure, learn from them and start again".
"One thing is certain in business. You and everyone around you will make mistakes."
Despite being a high school dropout, Sir Richard did not relent in his efforts to become an entrepreneur. Presently, he is the founder of Virgin Group Limited and a role model for budding entrepreneurs.
Grant Cardone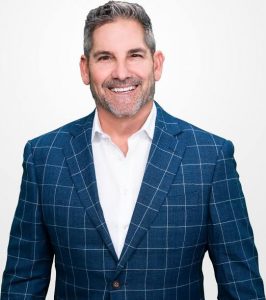 Grant Cadone is said to be the best selling author of The 10X Rule and If You're Not First, You're Last as well as a sales trainer, speaker, and entrepreneur who has worked in real estate and the auto industry. Being named the #1 marketer in 2017 by Forbes Magazine, he built his multifamily properties from scratch.
CEO of CardoneCapital, Grant offers tips, strategies and training on making money and being successful in entrepreneurship. He urges entrepreneurs to be successful as they endeavour to rise above out-dated, unworkable middle-class myths and limitations in order to achieve their true freedom, bringing benefits to themselves and their families.
In explaining what inspired him, he said, "My whole life saw me intrigued by the wealthy. I wanted to know how they could afford what they had. So I spent 35 years creating training that explains what it takes to go from nothing to earning the money you dreamed of."
In order to gain experience, Grant worked with small companies, searched for overlooked opportunities and implemented what he learned in his business. Grant's viewpoints on leadership, economy, small business, retail sales, employment and headlines have made him a sought after thought leader.
Danny Tran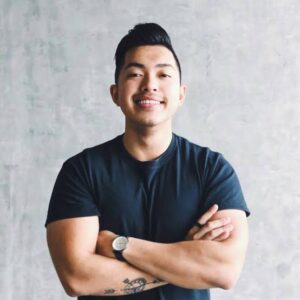 Danny Tran manages Highstoke Media, Client Takeover, and Warld. His mission is to help people create a profitable digital business so that they can live their best lives. He is a digital marketer,  consultant and serial entrepreneur who has spent the past few years of his life building multiple 6 and 7- figure businesses for clients.
At age 23, Danny lost his job with only an old laptop in his possession and debt to pay. He didn't give in to feelings of hopelessness, rather he applied to the Academy of European Innovation because he wanted to live his life to its full potential, without a 9 – 5 work life.
Having a passion for entrepreneurship enabled him to persevere despite the challenges (tears, lack of sleep, sweat and hard work) he experienced in the European Innovation Academy (EIA). He learned three things from the training which budding entrepreneurs can learn from.
You are more capable than you realise

You are as good as your team

The key to success is in solving problems
Growing up in a continent like Asia where it's necessary to follow family demands, cultural norms and societal expectations, he "wanted to be different." To him, what mattered at the end of the day is doing what makes him happy and not just following conventional rules.
Daymond Garfield John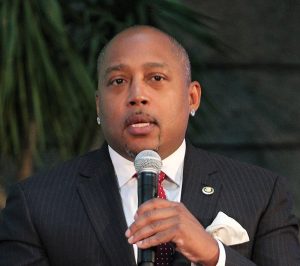 John began working at the age of ten when his parents got divorced. He handed out flyers, participated in a programme that allowed him to work full-time, and attending school on an alternative basis. After graduating from high school, he started a computer van service and wait (on) tables.
Presently, Daymond John is an American businessman, investor, television personality, author and motivational speaker. He is the founder of FUBU and Shark group and investor on ABC reality television series Shark Tank.
John aims to help entrepreneurs take their business to the next level. Through Shark Tank, a program shown on Friday nights, John has related his story and success journey to motivate and inspire budding entrepreneurs.
John's success story of rags to riches teaches the value of perseverance and hard work. He is not only a pioneer in the fashion industry but a shark on the 4-time Emmy Award-winning Shark Tank, a New York Times bestselling author, brand guru and highly sought after motivational speaker. By sharing his story with others, he verifies one of his quotes, "Don't focus on you, focus on what you can give others."
Jasmine Star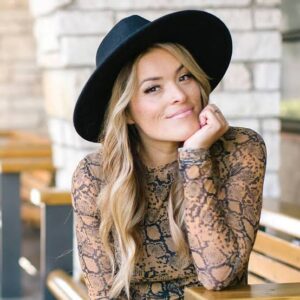 Abandoning a promising career in law, Jasmine followed her mum's instruction of doing something she loved, photography. Slowly, she built a brand, marketed her services and transformed from being a doubtful photographer to a successful one. It wasn't miraculous since she had her share of life's troubles but with resilience, she scaled through.
"As a first-generation Latina, a first-generation college student, and a first-generation post-grad student, I was entirely on my own. I was chartering waters my parents didn't understand but wanted to support me. When I look back, I realise that I went to law school because it was the 'safe' path to take as the daughter of an immigrant."
Being featured in Forbes, Entrepreneur, The Huffing Post among others, Jasmine offers tips on gaining engagement on social media, staying organised and productive at work. She also handles a professional business podcast that explores what it means to turn your passion into profit, tactical tips that'll empower you to build a brand and create a life you want. On her website, she said,
"I have been placed on this earth to help people build a business and life they love. It looks different each day, but I empower people to love their lives as a result of building the business of their dreams."
Aside from being a photographer, Jasmine is a business strategist and founder of Social Curator, a social media marketing membership for business owners with a team that works toward the goal of empowering business owners to believe that the impossible is possible for them.
These social media profiles aren't meant to overwhelm you but to provide you, the budding entrepreneur with role models to help you succeed in your entrepreneurial endeavours. Their stories prove that one can succeed regardless of his educational and economical background.
Like Natalie Franke once said, "I choose to cheer her on because community rises above competition". One of the best ways to rise as an entrepreneur is by having a supportive community whether offline or online to look up to when the going gets tough. This is because "success is your duty, obligation, responsibility". Grant Cardone
We've partnered with Sidebrief, a Legal compliance company to help as many as possible businesses access and get the necessary document for the FG N50bn Covid-19 credit facility. Interested? Get started for free. 
---
Got a story worth telling? Shoot us an email with SUBJECT — "Story Worth Telling" — to [email protected].