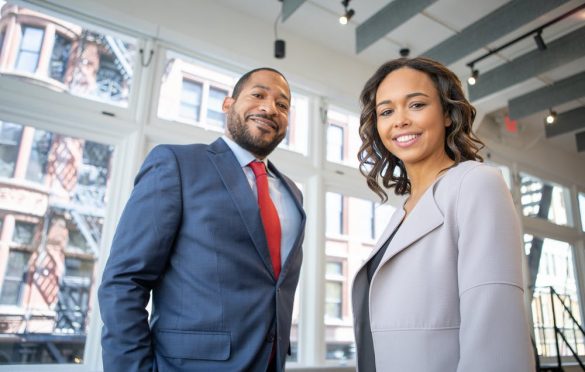 15 lifetime quotes from seasoned entrepreneurs every business owner should learn from  
It takes more than time and money to build a business while patience and smart work are also key elements in helping a business evolve.  However, sometimes, after investing so much in a business, it may not yield the desired results.
During this period, when the journey gets rough, as a startup founder or a budding entrepreneur, it's important to draw inspiration from seasoned entrepreneurs who have been-there-done-that to keep going.
In this light, we've gathered some important insights from inspiring founders who have built great companies. 
1. "Don't start a company unless it's an obsession and something you love. If you have an exit strategy, it's not an obsession." – Mark Cuban, serial entrepreneur and investor.
2. "If things are not failing, you are not innovating enough." – Elon Musk, CEO of SpaceX and Tesla Motors.
3. "No growth hack, brilliant marketing idea, or the sales team can save you long-term if you don't have a sufficiently good product." – Sam Altman, president of Y Combinator and co-founder of Loopt.
4. "Quality is more important than quantity. One home run is much better than two doubles." – Steve Jobs, Founder of Apple.  
5. "The biggest risk is not taking any risk… In a world that changing really quickly, the only strategy that is guaranteed to fail is not taking risks." – Mark Zuckerberg, co-founder and CEO of Facebook. 
6. "One of the greatest skills of leadership is being unflappable. Anytime you do anything in the world; there's going to be criticism." – Arianna Huffington, Co-found and editor-in-chief of Huffington Post Media Group.
7. "Success depends on employees. For me knowing and connecting with my employees is very important." – Divine Ndhlukula, founder and managing director of DDNS Security Operations Ltd.
8. "You have to see failure as the beginning and the middle, but never entertain it as an end." – Jessica Herrin, founder and CEO of Stella & Dot. 
9. "Being a woman in business doesn't come without challenges. My advice? Surround yourself with other supportive women that encourage you, share ideas, and get you motivated." – Jessica Alba, Founder of The Honest Company. 
10. "Be nicer to your customers than your competitors." – Richard Reed, Co-Founder of Innocent Drinks. 
11. "Taking care of your employees is extremely important and very, very visible." – Larry Ellison, Founder of Oracle
12. "Growth and comfort do not coexist." – Ginni Rometty, CEO of IBM.
13. "Trust is a serious problem, we have to get to a new level of transparency – only through radical transparency will we get to radical new levels of trust." – Marc R. Benioff, CEO of SalesForce.
14. "Customers should be number one, Employees number two, and then only your Shareholders come at number three." – Jack Ma,  Founder, Alibaba.
15. "If you're competitor focused, you have to wait until there is a competitor doing something. Being customer-focused allows you to be more pioneering." – Jeff Bezos, Founder of Amazon.
---
Got a story worth telling? Shoot us an email with SUBJECT — "Story Worth Telling" — to [email protected].