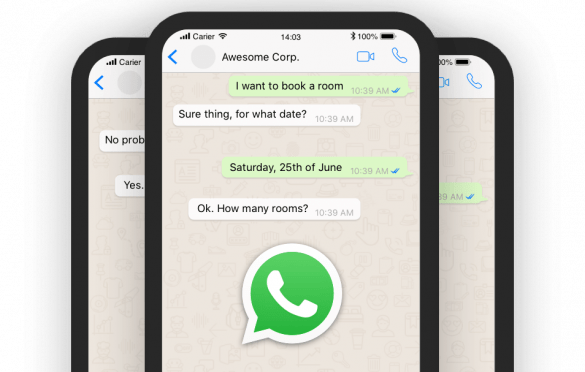 Image source: Voice Tech Podcast on Medium
Tech Crawl: Ikeja Electric launches WhatsApp Chatbot, Oracle joins the race to buy TikTok, Uber Connect now in East Africa, more 
In case you missed it, here are some of the interesting things that happened in the tech industry during the course of the week. Interestingly, a private-owned electricity distribution company, Ikeja Electric launches a WhatsApp Chatbot for its customers. 
Ikeja Electric launches WhatsApp chatbot to resolve customer complaints in real-time 
Nigerian power distribution company, Ikeja Electric, has introduced a WhatsApp messaging solution that offers real-time customer complaints resolution and 24-hour customer support service.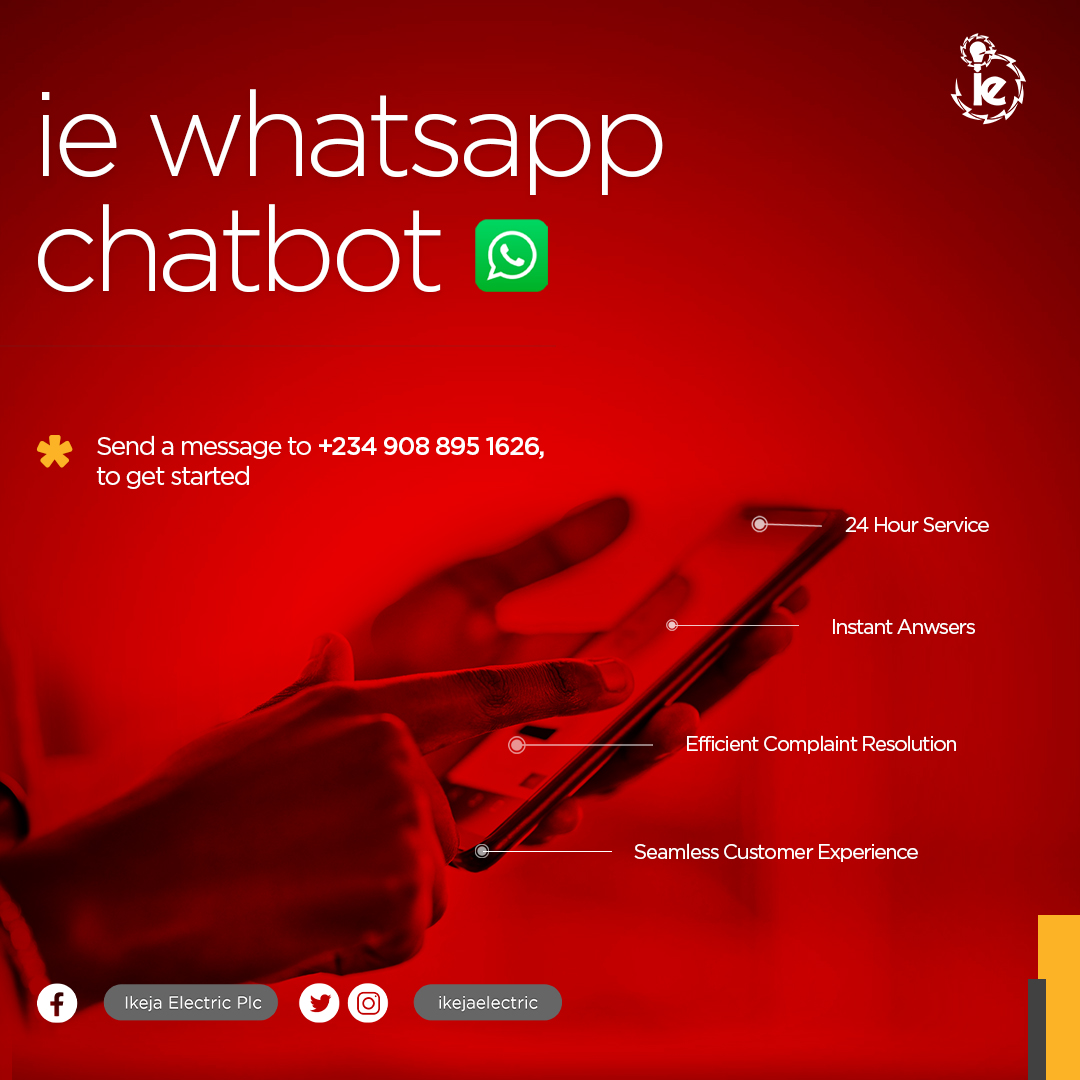 Just like the regular WhatsApp, the IE WhatsApp chatbot allows customers to communicate with the electricity distribution company (DisCo) through the chat interface.
With a dedicated WhatsApp number, customers are able to get their account details, check and pay bills, confirm payments, report faults, make complaints and request for prepaid meter.
Customers can also check supply availability, report cases of energy theft or vandalism, request for new connections and get answers to Frequently Asked Questions (FAQs), among other services. 
The WhatsApp chatbot is available to receive multiple questions and respond quickly with relevant information to various customers at same time. However, customers cannot call the number since it is only reachable through WhatsApp chat.
You can add the WhatsApp chatbot on 09088951626 to get started. 
Lagos state adjusts regulatory requirements for ride-hailing services
The Lagos state government has reworked regulatory requirements for ride-hailing services operating in the state after meeting with the representative of the e-hailing taxi service. 
After meeting with representatives of e-hailing taxi services, we amicably resolved issues around regulations that affect their operations in the state. Effective from August 27, the new regulations will come in to effect. pic.twitter.com/5ks2yzcWaW

— Babajide Sanwo-Olu (@jidesanwoolu) August 14, 2020
Earlier in the month, the state government released a regulatory document for e-hailing services and taxi operators. In the paperwork, ride-hailing platforms with less than 1,000 drivers were expected to pay a ₦10 million licence fee, while those with more than 1,000 drivers were to pay ₦25 million. And for subsequent renewals, the fees were put at ₦10 million for those with more than 1,000 drivers and ₦5 million for those with less. 
---
Read also: Surviving the hurdles: An insight into the ride-hailing industry in Lagos
---
The new regulation has, however, reduced the fees by 20%, putting it at ₦8 million for 1,000 drivers and ₦20 million from 1,001 and above. At the onset, ride-hailing companies were required to pay a 5% service tax for every trip, but now, a Road Improvement Fund has been introduced. With this, a flat fee of ₦20 will be charged for every transaction.
Additionally, starting August 8 2020, drivers have been given 90 days to obtain all necessary documents. And according to Gawat Jubril, the senior special adviser to the Lagos State Governor, there will be a one-stop-shop for all the documentation. The one-stop-shop is where drivers can get all documents needed, especially the Lagos State Resident Registration Agency (LASSRA) card. 
The regulation which was also supposed to start taking effects by August 20 has been extended till August 27. 
Nigerian-based travel accommodation startup Nwanndo launches "Airbnb for Africa"
Despite the low activities in the tourism and travel industry due to the coronavirus pandemic, Nwanndo, an online marketplace to discover, book and list unique spaces around Africa has launched. 
Founded by Okereke Ikenna and Venetia Grant, the platform aims to remove the need for travel agents, help residents of the country make money while showcasing the best the continent has to offer.
Nwanndo which charges hosts a 10% commission on any booking currently operates in Nigeria, Ghana, Kenya and Tanzania, with plans to expand to the rest of Africa and overseas as it engages in conversation with investors. 
Considering that the lockdown and travel ban has impeded tourism, the startup has so far rented out two rooms.
"COVID-19 has had a significant impact on the tourism industry due to the resulting travel restrictions. The tourism industry has been massively affected by the spread of coronavirus, as many countries have introduced travel restrictions in an attempt to contain its spread. 
"Therefore it is a great time for us to look inwards, to the development and exploring of our tourism industry. COVID-19 is a phase, but tourism and travel are in us as humans," Okereke said in an interview.
Uber Connect makes East Africa debut in Egypt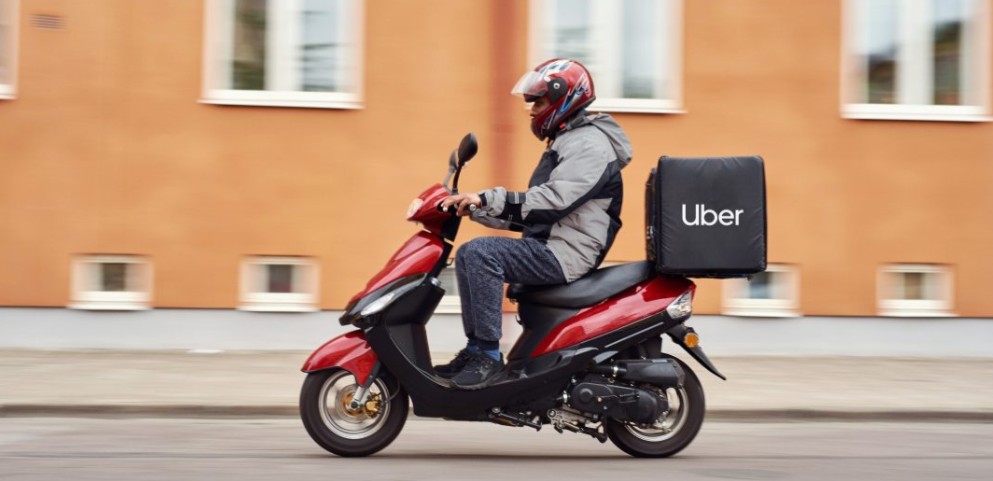 A month after launching Uber Connect in Kenya, Uber has extended this same-day delivery service to Egypt, making it the first market in the region.
Uber Connect is a service that enables users to send and receive packages to/from family and friends.
The company is offering customers in Egypt two services through Uber's main app. The first is a door-to-door delivery service that will "enable users to send and receive packages to/from family and friends while will allow them to request couriers to pick-up or purchase items on their behalf from nearby stores which could include groceries, laundry, or anything else."
Currently, Uber Connect is available in 25 cities across the United States, Canada, Australia, and Mexico. 
Oracle joins Microsoft and Twitter in the conversation to buy TikTok 
Oracle, a software technology company has entered into conversations with some of the investors of TikTok's Chinese owner — ByteDance — to purchase the video-app operations in North America, Australia and New Zealand. 
Reports have it that Oracle is teaming up with some the Chinese-owned company investors which include General Atlantic and Sequoia Capital, to make an offer for TikTok assets. 
This is coming after Microsoft and Twitter have also indicated interest in purchasing the video-app.
---
Read also: Why is Microsoft considering buying TikTok despite its numerous ongoing battles?
---
Conversely, the U.S. president, Donald Trump has said he would support an effort by Microsoft to buy TikTok's American operations. But this is if the U.S. government gets a "substantial portion" of the proceeds. The president has also given the company 45 days to sell TikTok before the app is banned in the states.
---
Got a story worth telling? Shoot us an email with SUBJECT — "Story Worth Telling" — to [email protected].