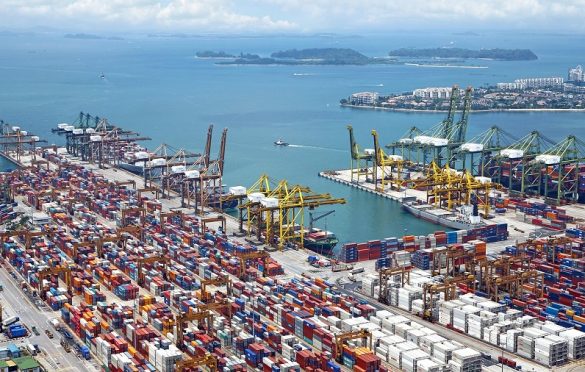 AWEES 2019 debuts to help women entrepreneurs scale internationally
Ladies Helpline Initiative in collaboration with NEW Women Microfinance Bank and Digivate 360 launches  Africa women Economic & Entrepreneurship Summit (AWEES) 2019, a business and economic for African w0men in business, themed "Unlocking new opportunities for business growth: the 2020 tech agenda".
On the D-day, 100 women entrepreneurs, business owners and women trade organisations will be convening to receive hands-on insight, global economic trends and hacks on business positioning and global scaling from seasoned and renowned minds.
Executive Director of Ladies Helpline Initiative, Izehi Hannah Agunkejoye says the objective of AWEES 2019 is to equip women with the crucial elements required to grow their business and generate sales leads via technology for a productive 2020.
AWEES 2019 is a great opportunity for female-led businesses to acquire real-life hacks, as used by the likes of Folorunsho Alakija to build multi-billion-dollar ventures. I totally look forward to engaging women entrepreneurs who are ready to take their business to the next level to the next level in 2020 — Izehi Hannah, ED, Ladies Helpline Initiative
At AWEES 2019, critical sectors essential to building flourishing businesses will be extensively discussed. They include:
Business expansion — funding, partnerships and leverage
The Technology leverage — improving business skills
Growth Hacking — generating more sales
Legal considerations and registration for business owners
Insights on Google digital tools
Considering that many businesses in emerging economies barely scale to the heights of their global counterparts, there's a growing need to divulge business tactics often hidden amongst a few.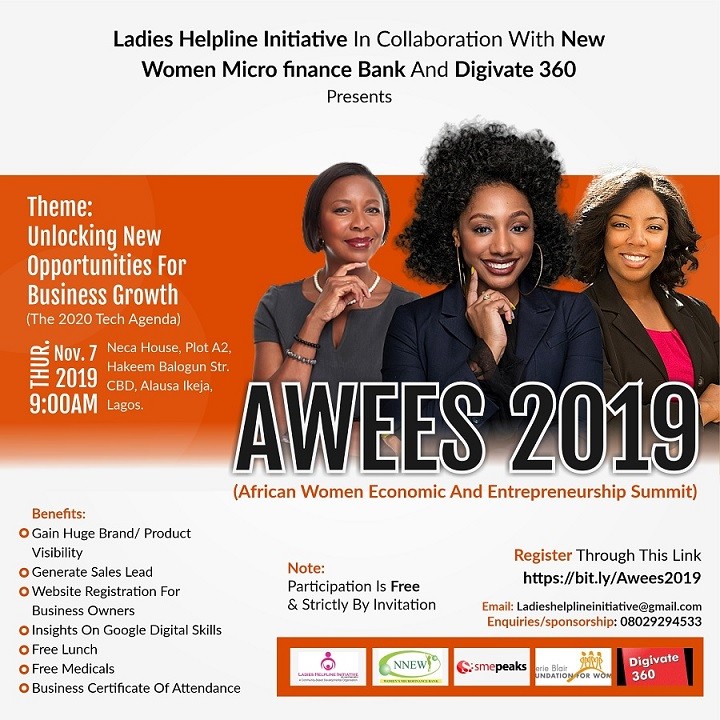 This is why AWEES 2019 will ensure each of its participants undergoes practical training sessions on how to:
Build a robust customer base/find new clients
Build communities with groups
Get creative with mobile phones
Maximise Instagram for business
Penetrate international markets and lots more.
AWEES 2019 Event Details
Date: Thursday, November 7,  2019.
Venue: NECA Building, Hakeem Balogun, CBD, Alausa, Lagos
AWEES 2019 will be graced with side attractions such as free medicals, lunch, etc., as well as the issuance of a business certificate of attendance. While participation is free, attendance is strictly by registration. You may reserve your seat online immediately.
---
Never miss an important story during the week. Subscribe to smepeaks weekly newsletter now.
---
Got a story worth telling? Shoot us an email via [email protected]