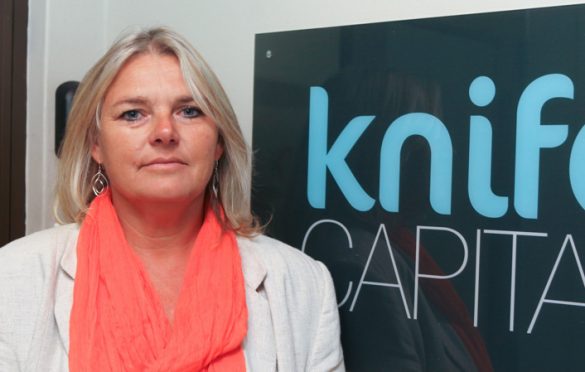 Knife Capital's Grindstone Accelerator expands to Johannesburg
Cape Town-based VC firm Knife Capital has joined forces with the South African SME Fund and Deloitte to launch its Grindstone Accelerator programme in Johannesburg, aimed at startups ready to take their businesses to the next level.
Launched by Knife Capital in 2013, Grindstone engineers growth for South African innovation-driven entrepreneurs, with previous cohorts including the likes of ticketing solutions provider Quicket, augmented reality animation and gaming company SeaMonster, and transport data company WhereIsMyTransport.
It recently selected 12 South African scale-ups to take part in its fourth Cape Town programme and has now opened applications for its first Johannesburg-based edition with the promise of spotlighting the contribution high-growth entrepreneurs make in enabling Gauteng to be the economic powerhouse of South Africa.
Grindstone will select 10 companies to take part in the year-long programme, arming them with knowledge, networks and funding readiness through growth measurement, gap analysis and deep interventions designed to build a foundation for growth, transfer skills, create relevant business networks and enable these companies to take advantage of market access opportunities.
"With this being the first time that the programme is offered in Johannesburg after successfully running it in Cape Town for four cohorts, we really want to tap into the city's entrepreneurial ecosystem and highlight success stories. Entrepreneurship doesn't flourish in a vacuum. We are working with the current leading Johannesburg-based incubators, entrepreneurial support organisations and individuals committed to building the ecosystem," said Andrea Bӧhmert, Co-managing Partner at Knife Capital.
SME Fund will provide funding support to the 10 Grindstone companies, which Bӧhmert said would involve amounts of up to ZAR1 million ($69,000). Further growth funding is also available on commercial terms to scale the companies through Knife Capital's Section 12J VCC KNF Ventures and other funding vehicles backed by the SA SME Fund.
"The SME Fund is committed to developing world-class local entrepreneurs and has partnered with Grindstone as they have consistently supported and grown South African scale-ups," said Ketso Gordhan, Chief Executive Officer (CEO) of the SA SME Fund.
Deloitte will assist by providing the cohort with training and access to networks. Chief Digital and Innovation Officer at Deloitte Africa Valter Adão said the biggest challenge facing entrepreneurs is access to business insights, mentorship and access to customer networks at the right levels of seniority.
"Deloitte has deep and intimate industry insights. We understand the challenges our clients face and more importantly, we know how to get to the root cause, not being distracted by the symptoms. For us to thrive in this highly competitive environment, we invest heavily in our people. Developing critical business leadership and operational competencies are critical, as is the dissemination and augmentation of industry insights. As an entrepreneur, getting access to this fast-paced, and high-performance learning environment, and the respective knowledge that comes with it is highly valuable," Adão said.
Through the programme, Deloitte is able to introduce entrepreneurs and businesses to the valuable and credible networks it has access to. Applications are open online and close on  Monday, April 22, 2019.
---
Never miss an important story during the week. Subscribe to smepeaks weekly newsletter now.