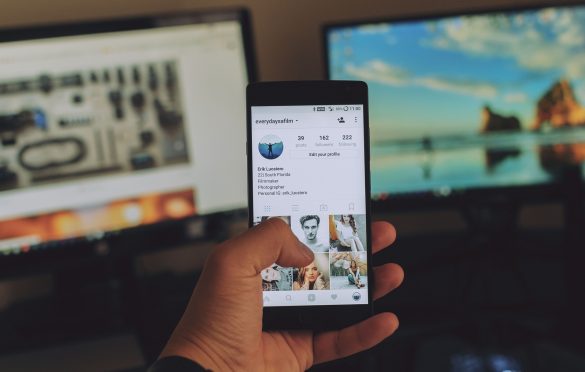 10 Nigerian business owners to follow on social media for an all-round daily inspiration
As you browse through your social media platforms, you see countless accounts beckoning on you to follow. However, as a business person, you shouldn't follow just anyone on social media. Learning from those who have gone ahead and become very successful at the business they do could go a long way in influencing the success of a business.
One of the best ways to follow the success trails of predecessors is to follow their thoughts they share on social media. Interestingly, there are a few business persons who are influencers in Nigeria. Regardless of what you are looking for, these top 10 business persons will give you the inspiration you need all-around.
Adebola is a TV producer, an actor, a Journalist and a youth development expert. Recently named by the UN as one of 100 Most Influential People of African Descent and profiled by Forbes as the man who helped three Presidents win elections consecutively in Africa, Adebola Williams is Co-Founder of RED, which is home to several well-known brands including The Future Awards Africa,YNaija.com, amongst others.
He was named CNBC Young Business Leader of the year, Forbes 30 Under 30, and BusinessDay 40 Under 40. In 2017, he was named "Evangelist of The Future" at the business C4F Davos Award.
Additionally, Adebola co-founded EnoughisEnough (EiE), one of Nigeria's foremost civic participation group and premium voice for young people on politics. He was Chairman of the Board until resigning to take the lead on the communication and rebranding of the current Nigerian president. Muhammadu Buhari. He led the team that reshaped the national discourse and optimise media engagement that helped change longstanding perceptions and ushered in a new president. He recently did same in Ghana helping the opposition candidate win the presidency on his third attempt.
Inducted into the Lagos state Gallery of Entrepreneurs and pacesetters in 2014, Adebola crusades on Entrepreneurship, Leadership and Impact Change with a focus on youth across the world. He has been an invited speaker at conferences in London Business School, Wharton, Stern, ALF NewYork, WIMBIZ, AU conferences, UNFPA conferences, and most recently went on a tour of Ivy Leagues schools; Yale, Columbia, Oxford and Harvard.
An alumnus of the London School of Journalism and the Pan African University, Adebola is a member of the African Leadership Network, a British Council Global Changemaker and sits on the boards of Slum to School Africa and Chairs the board of Young Entrepreneurs Network.
A President Obama Mandela Washington fellow, Adebola's unique profile recently earned him a never been done a deal as the first entrepreneur ambassador for leading telecoms Line in Africa, Globacom.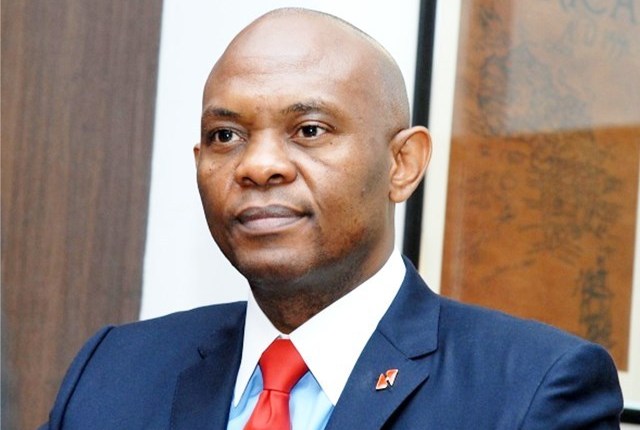 Tony Elumelu is a Nigerian entrepreneur and investor. He owns a controlling interest in Transcorp, a publicly traded Nigerian conglomerate with interests in hospitality, agriculture, oil production and power generation. Also, he is the chairman of Heirs Holdings and United Bank for Africa Plc.
He came into the limelight in 1997 when he led a small group of investors to take over a small, floundering commercial bank in Lagos. He turned it profitable within a few years and in 2005 he merged it with the United Bank for Africa which now has subsidiaries in 20 African countries and in the U.S and U.K. Elumelu also owns extensive real estate across Nigeria and a minority stake in mobile telecom firm MTN Nigeria, among other assets.
Additionally, Tony Elumelu in 2010 founded the Tony Elumelu Foundation,(TEF) an organisation focused on the provision of structured support to entrepreneurs around Africa and so far over 10,000 young entrepreneurs across Africa have benefited from the foundation. Last week, the foundation released a list of over 3000 entrepreneurs to benefit from the foundation's $5,000 grant.
---
Also read: TEF List 2019: After rigorous screening processes, 3,050 TEF entrepreneurs emerge the 2019 victors
---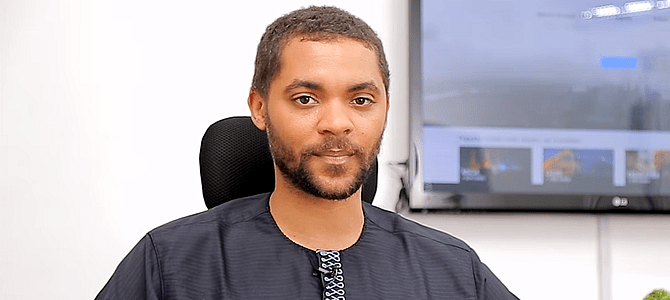 Mark Essien is a software developer and the CEO of Hotels.ng, one of the most successful and biggest online hotel booking site in Nigeria which he founded in 2013.
In 2015 he made the Forbes list of 30 youngest entrepreneurs in Africa and he has also been nominated for the Nigeria Future awards amongst others and in 2016, Hotels.ng co-invested with Jason Njoku and Spark in OgaVenue, an events booking platform. Mark Essien currently serves as a director on the board of OgaVenue.
He built hotels.ng from ground zero as a new startup to a profitable one worth over $10 million dollars. Mark is a visionary who believes in Youth empowerment and job opportunities for talented young individuals. As an enabler, investor and thought leader, he has frequently been a TedX speaker. He has delivered talks on Leveraging networks to build a business, and how Africa can lead in the global technology space at TedXEuston and TedXGbagada.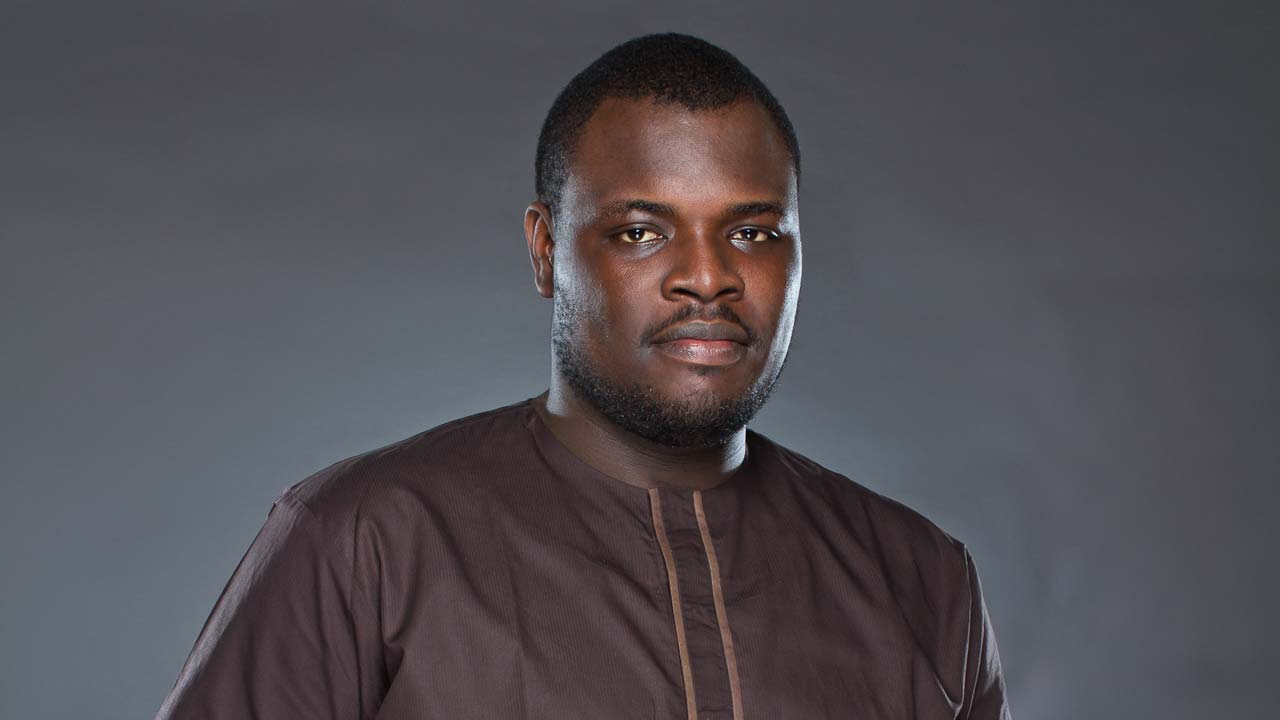 Chude Jideonwo is the Founder, Joy Inc., a benefit corporation based in Miami, Florida and Lagos, Nigeria, which mainstreams the research and evidence on human flourishing and positive emotions to transform the culture and build a new generation focused on the happiness of many. And as such, all of Joy Inc.'s profits are invested in charities.
A Forbes 30 under 30 honoree and winner of the CNBC Young Business Leader of the Year prize, he is a World Fellow at Yale University, an Archbishop Desmond Tutu Fellow and a Fellow of the Ibadan School of Government and Public Policy.
His works have been featured on the BBC, CNN, the Guardian, Aljazeera, the Huffington Post and the Financial Times, and he is the author of two books, Are We The Turning Point Generation? and How to Win Elections in Africa: Parallels with Donald Trump. A former board member at Microsoft 4Afrika, he now sits on the boards of RED, and the Oando Foundation and teaches media and communication at the Pan Atlantic University.
Before Joy  Inc., he led African media group, RED for 13 years where, amongst others, he worked on national elections and social movements in Nigeria, Ghana, Kenya and Sierra Leone.
Rotimi Williams: @rotimiw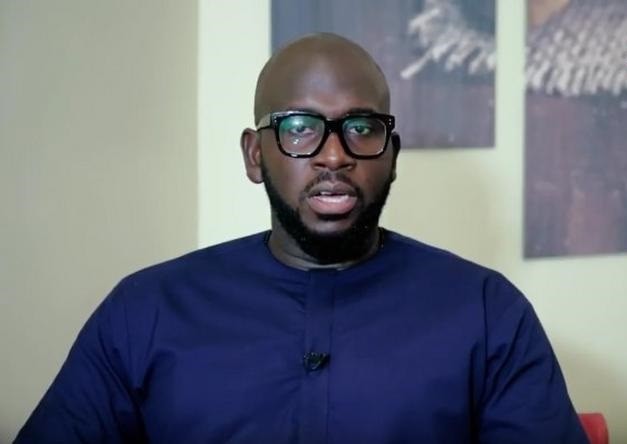 Rotimi Williams is not just ambitious but enterprising. The young man has been reported to be the owner of the second largest rice farm in Nigeria. The land is reportedly sitting on 45,000 hectares of land. According to Forbes, Williams who was once a journalist has employed over 600 people in Nasarawa to work on his farmland. This young man gathered all his farming skills using Google.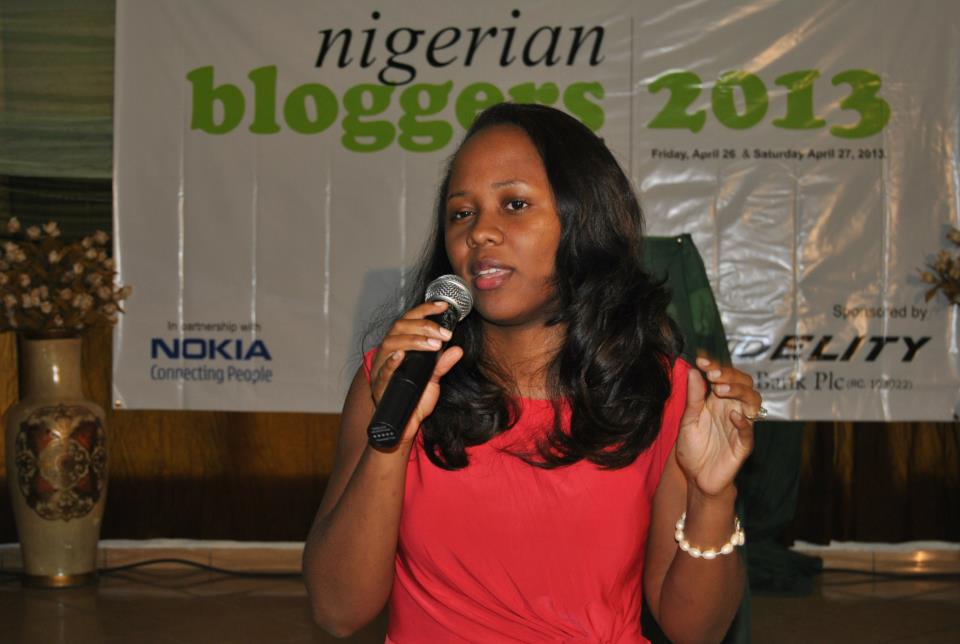 Uchenna Jennifer Eze popularly called Uche Eze is the Founder and Managing Director of BainStone Limited founded 2009 and BellaNaija.com-a pioneer online media industry founded in 2006.
Uche Eze started BellaNaija as a time-filling hobby in the same year she graduated, while in Canada and shortly before she resumed her first ever post-graduation job with Shell. The blog was just to occupy her boring moments.
In 2008, PUNCH rated Uche Eze the No. A 22nd person amongst 100 people that shaped the year 2008. In 2010, she was nominated for Future Award for "The Best Use of Technology". Also in the same year, She was awarded the Outstanding Contribution to Fashion Communication Award, during the African Fashion Week held in South Africa.
Additionally, Oprah Winfrey featured Uche Eze in a popular show, "Beauty Around the World" in February 2010, together with Jessica Simpson and Lisa Ling where they discussed beauty trends in their respective localities.
Uche Eze had her work experience at Shell Canada, Cadbury Middle East & Africa Unit based in the UK, and Cadbury Nigeria. Uche Eze's BellaNaija.com is aimed at developing and managing, innovative and exciting online media content, generates over one million viewership on a monthly basis. The website has won several awards including the Outstanding Contribution to Fashion Communication Award in 2010.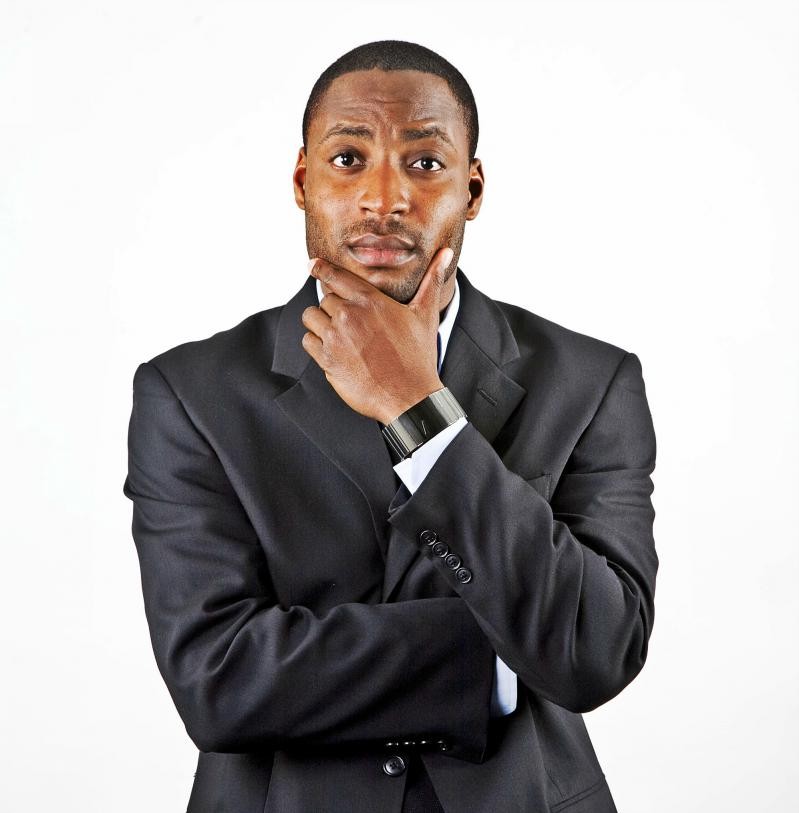 Okechukwu Ofili is the Founder of the fastest growing mobile book reading app in Africa, Okadabooks.com. In 2013, the Okadabooks app won the MTN App of the year for the African Market, solving the challenges writers face with traditional publishing making it easy for them to write to impact, publish and sell their e-books to a broad audience.
Ofili, who had recently quit his job to focus solely on growing his platform has said that running a start-up has fascinating surprises that make the hustle worth it. The app is now being used as a source of income by writers all over the world.  Some authors have earned over half a million naira on the platform and some, about twenty to thirty thousand Naira per month in supplemental income.
The app has evolved into a platform that not only tackles financial transparency and ease of distribution for authors but also allows people easily publish and distribute their books across Nigeria and sub-Saharan Africa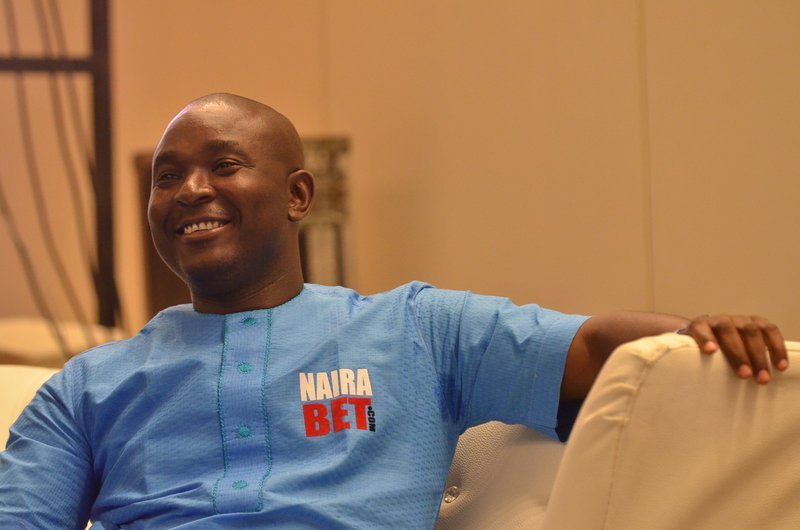 Otunba Akin Alabi is an entrepreneur and philanthropist. He is the author of the business and marketing book, Small Business Big Money and also the founder of NairaBET.com, Nigeria's first sports bookmaking company.
Akin Alabi started his business career in 2003 writing and selling books, manuals and other information products. He proceeded to launch his own seminar and training company specialising in teaching and consulting for other young people starting their own small businesses. He also started publishing a business opportunity newspaper titled INCOME. To add to his publishing enterprise, Akin launched World Soccer News, a weekly sports newspaper.
---
Also read:10 Lessons from Akin Alabi's Small Business Big Money
---
Akin has gone on to build many other businesses from scratch; one of them being NairaBET, Nigeria's first online sports betting portal, with outlets across Nigeria. He got the idea for NairaBET when he visited the United Kingdom and went to a sports betting shop. He created an information manual about it and sold online. The success of the product prompted him to start his own online sports betting platform in Nigeria. Akin Alabi is also involved in the Nigerian entertainment industry haven founded  Nightlife.NG, an online portal that showcases and reports the nightlife industry in Nigeria. He was recently elected into the lower chambers if the Nigerian National Assembly.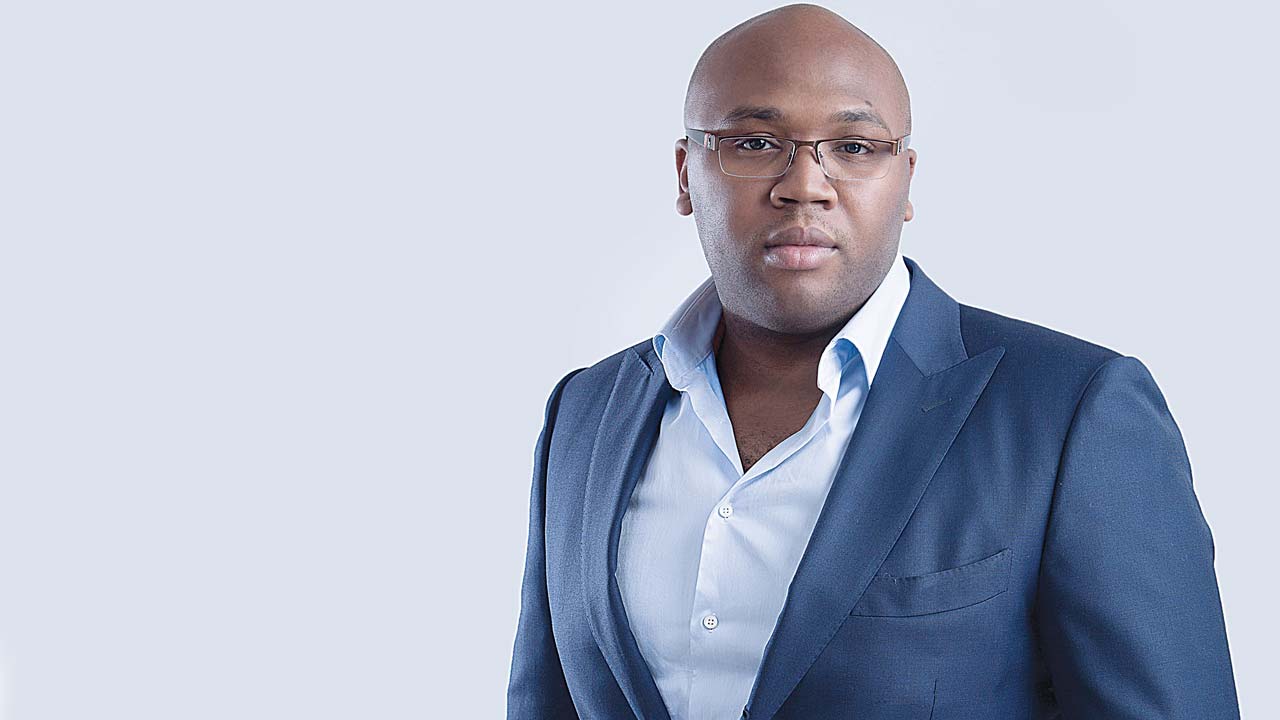 Jason Njoku is the CEO/Co-Founder of iROKOtv a company that is arguably the "Netflix of Africa". Having tried out different business with no real success, he moved back to his mother's house in Deptford, London. While in Deptford, Jason discovered an idea about starting up a Nollywood online distribution business, he then flew to Nigeria where he understudies the Nollywood industry. With Bastian Gotter who financially invested, iROKOtv was launched.
In 2013 Jason Njoku and partner Bastian Gotter launched a $2million dollar investments into the vehicle Lagos-based Internet start-ups called Spark. The company initially invested in 11 companies, including a drinks distribution company called Drinks.ng, a real-estate and property online letting agency called ToLet.com.ng, and a hotel room booking site, called Hotels.ng, which has gone on to raise $1.2 million in VC investment from EchoVC Pan-Africa Fund and Omidyar Network.
In July 2012, he was cited by Forbes Africa as one of the 'Ten Young African Millionaires to watch, moving on to 2013, Jason Njoku was named CNBC All Africa Business Awards Young Leader of the Year for West Africa.
---
Also read; These 5 Successful African Entrepreneurs' Failure Stories Will Inspire You to Attend MessedUp!
---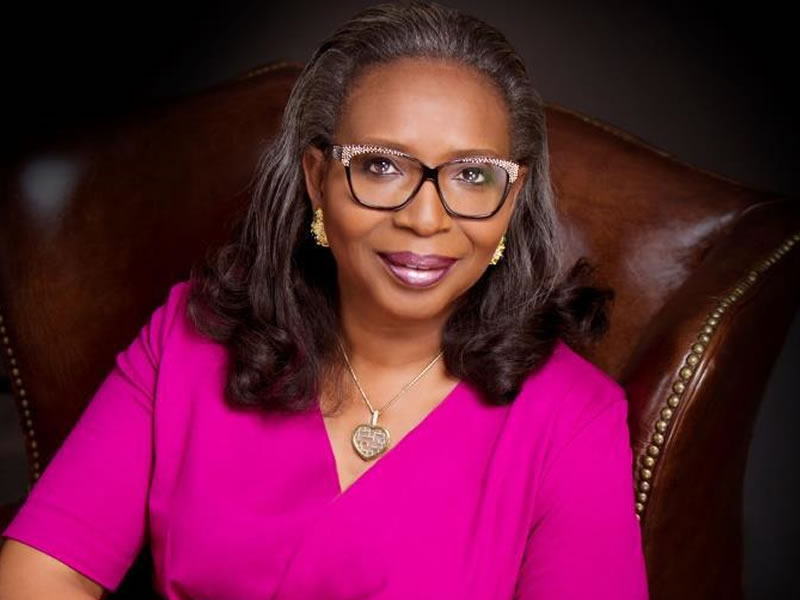 Ibukunoluwa Abiodun Awosika a businesswoman, motivational speaker and author of The "Girl" Entrepreneurs and Business His Way.  She currently serves as Chairman of First Bank of Nigeria. During the one year compulsory National Youth Service Corps service, Ibukun worked as an audit trainee at Akintola Williams & Co. upon her love for architecture before she left for Alibert Nigeria Ltd. as showroom manager.
In her quest to be independent, she established a furniture manufacturing company called Quebees Limited in 1989 before it evolved into The Chair Centre Limited and later SOKOA Chair Centre Limited following a venture merge with SOKOA S.A  and Guaranty Trust Bank in 2004.
---
Also read: Ibukun Awosika: It's Okay to Fail, So Long You Learn From It
---
A fellow of the African Leadership Initiative and Aspen Global Leadership Network, Ibukun is a member of the Nigerian Economic Summit Group, member of the board of Nigerian Sovereign Wealth Fund and former Chairperson, Board of Trustees of Women in Management, Business and Public Service.
On September 7, 2015, Ibukun became the first woman to be appointed Chairman of First Bank of Nigeria following the resignation of Prince Ajibola Afonja. She also sits on the board of Digital Jewel Limited and Cadbury Nig Plc and hosts a T.V programme called Business His Way. Amongst other awards, Ibukun was nominated for the YNaija Person of the Year in 2015.
Beyond her career success, Ibukun is a pastor at the Fountain of Life Church and she established the Christian Missionary Fund which is dedicated to raising support for Christian missionaries across the country.