7 female farmers in Nigeria who desire to feed the nation
Farming in Nigeria can be traced back to the pre-colonial era when subsistence farming was practised. Cash crops were produced using crude implements and used for barter system of trade across the Sahara and the Atlantic Ocean. Presently, farming is more modernised and this has been made possible by government policies, technology, and increased workforce.
According to the Federal Ministry of Agriculture and Rural Development, women account for 75% of the farming population but not without impediments. A lack of financing, markets, agricultural training and education, suitable working conditions, the difficulty involved in obtaining land and the physical aspects involved in farming act as a disservice to women in the agricultural sector.
However, certain women in the industry have grown above these barriers. By wanting to make a difference in the society at large, they went through the needed training, networked with successful farmers, and practised what they learned.
Some have innovated ways of carrying out farm operations with the goal of producing a large number of products to meet the needs of the populace. Here are some female farmers in Nigeria who are pulling their weights in the industry. 
Yemisi Iranloye
Yemisi Iranloye is the managing director of Psaltry International Limited (PIL), an Agro-allied company founded in 2005. Her company's services include cassava processing, farmers' empowerment, research, and training. 
Before diving into her own cassava business, Yemisi had been working with Ekha Agro Processing. After winning the cassava award In 2008, she started her own cassava business. The desire to help impoverished farmers moved her to start a farming business. She said, "I saw that there were so many poor farmers, and though these farmers had prospects, they could not actualise them because many things were lacking. The environment was not suitable for rural farming lending as there was no access to credit which brought frustration. So I decided to take up the challenge and do something to alleviate the situation. That was when I began looking in that direction because I wanted to help."
Her journey has not been easy as she encountered setbacks but regardless, Yemisi's desire to help rural farmers helped her scale through. This is reflected in her comments, "despite all these obstacles, I never for one moment thought of quitting because my determination was to see these rural farmers happy."
In explaining the nature of her work, she said, "we buy cassava from the farmers, produce it and then take it to the breweries. However, we provide a lot of backup for the farmers. This includes tractors and chemicals for planting. We do this in partnership with another foundation. We have what is called backward integration with thousands of farmers in our network that supply cassava to us."
She encourages Nigerian would-be female farmers with these words, "I would like to encourage Nigerian female entrepreneurs that they can do it as well as the men…if you have a dream, start small. If this vision is to fry garri, then start frying and do it well. Whatever you do will generate both positive and negative reactions. But you learn from your mistakes and become stronger. With this, you also improve and gradually go in the direction of owning a big garri plant."
Eleojo Rosemary Peters
 Rosemary Eleojo, a graduate from Ahmadu Bello University (ABU) left the banking career for farming. Presently, she is the managing director of Eleojo Foods Nigeria Limited, which is engaged in farming of rice, yam, cassava, and bee honey. It produces Adjele unpolished rice, Adjele natural bee honey, and Adjele coconut oil.
A farmer as she calls herself takes pride in the fact that she is one of the few women who have been able to balance work and family. When asked her reason for going into farming, she said: 
 "Eleojo Farms is a company that wants to make the world a healthier place through food production, to create employment opportunities, and empower our young people. We are working to build a world where hunger will become a thing of the past. My company was set up to go into the agricultural value chain, farming, processing packaging, and distribution of healthy foods beginning with rice which is the most popular staple food in the world. We are poised to change the feeding habits of the world's populace by making our natural products available at an affordable price."
Rosemary has also faced financial challenges as seen in her comments, "It has been difficult but I did not allow funding to stop me. We keep putting the little we have into the business. Sometimes, we are grounded and we cannot move forward or backwards, but somehow a customer pays and we are back again. A number of them tell us that they are surprised that we are still in business because a lot of people have come and gone out. It is not easy to get investors who believe in what you do. People say you are doing a good job but you need to move to the next stage. Investors need to come and help small business owners." 
Her advice to female entrepreneurs is this, "keep at your dream. Do not let any small mind tell you your dream is too big. Once you can dream it, you can achieve it. In this entrepreneurship journey, you don't fail; you get an opportunity to learn again and again."
Benedicta Peter-Ugheoke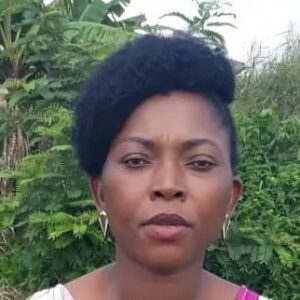 Benedicta studied fisheries at the University of Benin, Nigeria. She is an aquaculture trainer and consultant at the Nigerian Agricultural Enterprise Curriculum (NAEC). Helping many female Nigerians join the sector has been a fulfilling experience for her.
Like other female farmers, Benedicta's source of inspiration came from the desire to lend a helping hand and provide employment opportunities to the populace. "As an aquaculturist and fish processor searching for where to start my fish farm, I came across an Ondo State government-owned former fish farm that had been abandoned for 20 years and was available for lease. No one wanted it because of the cost of resources required to make it functional but I took the lease and revived it. Today, others have joined and it's now called Adegbemile Fish Cluster. The farmers produce mainly catfish there, but also some tilapia, and it generates both direct and indirect employment in the region."
She advises women who desire to go into aquaculture farming "to train at every opportunity. Many believe that finance is the major challenge but once you are equipped with the technical knowledge of aquaculture production and processing, you're set up to excel in the business."
Tolu Osunsanya-Oyedeji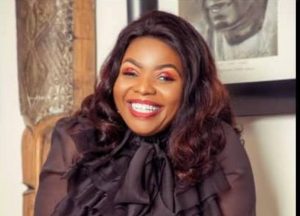 Tolu Osunsanya is the MD/CEO of Chicken Villa Integrated Farms, Ibadan. She is an organic farmer and a certified organic agricultural trainer. In 2019, she was awarded the "Best Organic Farmer of the year 2019" by green initiatives and Splash FM of Oyo State. She was also the winner of the Dragons Den competition of the last West Africa Organic Council 2019 International conference.
At Chicken Villa, the services they offer include integrated organic farming (farming of cassava, sweet corn, yam tuber, livestock farming of British pigs, snail farming, and poultry farming), products exports, and corporate food catering services.
The ambition to excel in her chosen profession helped Tolu tremendously. More so, she has created employment opportunities for the local populace and is fulfilled as an individual. The passion for farming can also help would-be female farmers to excel.
Etimbuk Imuk
Etimbuk is the proprietor of Eti Farms Global, an agribusiness that produces mushrooms. Healthy eating is encouraged through the cultivation and sale of her freshly grown edible mushrooms. She is also the co-founder of Agroinnovation Business Hub, where she focuses on training people to farm sustainably and smartly.
Holding a Bachelor's Degree in soil science and also an alumnus of the Fate Foundation Aspiring Entrepreneur Programme (AEP 70), Etimbuk has worked as a soil scientist and an agro-consultant. Training over 5,000 people on farming techniques on snails, vegetables, plantain, and mushroom farming is an accomplishment for her.
---
Read also: How a miraculous mushroom healing inspired this lady to launch a business in mushroom farming
---
She encourages would-be farming entrepreneurs to figure out a need that people crave and create something that fills that need. Etimbuk further explained that having a passion to help others will help surmount obstacles that may surface.
Angel Adelaja Oluwayimika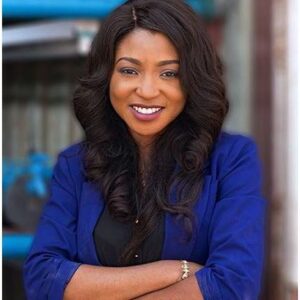 Angel is the founder of Fresh Direct Produce and Agro-allied services, an urban farming and Ag-Tech company in Abuja, and also the co-founder of WeFarmAfrica. Though she studied Epidemiology at Michigan State University and Biology at Temple University, Angel became interested in agriculture and entrepreneurship which led to starting her own business.
She launched her business with the aim of providing fresh fruit, vegetables, and meat to urban communities without access to farmland. Her method of farming is unique and interesting as Angel uses hydroponics — a method of growing plants without soil by using mineral nutrients in a water solvent — coupled with old shipping containers to create stackable container farms.
When explaining what acts as a constraint to her business, she said, "We have experienced no electricity, no water, we're having to train people from scratch. There are a lot of issues that we face like fuel scarcity and a variety of other things that every day we seem to overcome. The aim really is for us to show that on a small piece of land, you can still do sustainable urban farming."
The lessons to be learned from Angel's experience include but not limited to being willing to ask for help, accept the fact that you would make mistakes and learn from them, then do something out of the ordinary in order to achieve your goals.
Gift Udoh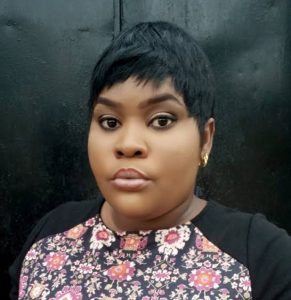 Gift Udoh, a degree holder in Zoology and Environmental Biology from the University of Nsukka is the founder of Norina Farms. It's an organic farm that produces chemical-free vegetables to ensure the availability, accessibility, and affordability of fresh vegetables.
The urge to reduce agrochemical poisoning incidents in farmers and buyers led her to start a business that affords the opportunity to train local farmers ways they can grow chemical-free vegetables. Gift believes that the health and safety of rural farmers, larger agricultural profits and increased food production is necessary for sustainability in Nigeria.
When explaining her future plans, she said, "I am working on a hub that caters to all the needs of rural farmers, from consultancy services, modern storage facilities, seeds and seedlings supply, organic pesticides and composed, small farm machinery lease and a sales outlet. This hub will go a long way to bridge the gap between accessing inputs for rural labour-intensive farming and post-harvest losses. It will go a long way to reduce agricultural hazard among farmworkers."
An element these women have in common is a desire to help others. Despite the challenges encountered, they persevered because of the passion they have for their work and take pride in what they have accomplished. This is to encourage upcoming Nigerian female farmers or established ones to keep up the good work and don't relent in your efforts to feed the nation.
---
Got a story worth telling? Shoot us an email with SUBJECT — "Story Worth Telling" — to [email protected].