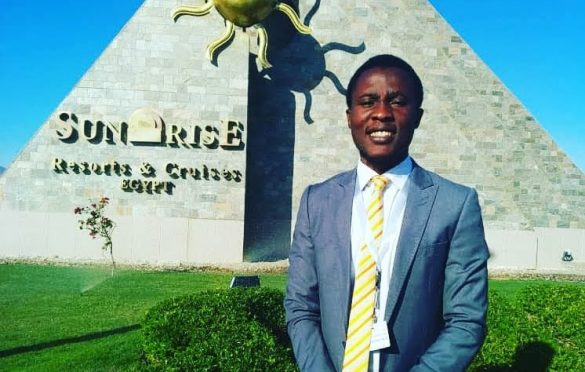 The Journey of a C-Level Executive to an Egyptian Event Rejuvenates a Fading Hope
As is our custom, there's hardly any morning we do not grace you with opportunities ranging from funding, events, travels, sponsorships to other highly beneficial resources for your business. You can attest to this if you're a regular smepeaks' reader.
We are very deliberate about it because we've seen the need to champion the course of constantly exposing emerging businesses to opportunities they need, in order to sit highly among their contemporaries across the globe.
In October 2018, Adeshina Adewumi, a C-Level Executive at Proville (an online freelancing platform) chanced on one of such opportunities. It was the MIIC/IFC's Next 100 African Startups Initiative, Egypt. Organised by the International Finance Cooperation (IFC) and the Egypt Ministry of Investment and International Cooperation (MIIC), the programme sought to select 100 promising African start-ups to participate in the Africa 2018 Forum in Sharm El-Sheikh on December 8-10.
---
Read Also:  How Proville.net Intends to Take on Nigeria's Struggling Freelance Industry
---
True to its words, the event sponsored numerous entrepreneurs across Africa on their voyage to Egypt. Adeshina's story is particularly interesting. He actually did apply on the very last day MIIC was closing up its doors of opportunity.
It's quite funny however that we spotted this opportunity on smepeaks, on the very last day of application submission and were lucky to have emerged.
Count it as luck or a twist of fate, but his journey to, and experience at the initiative will thrill you more than debating the conditions of his application or mysteries surrounding his selection. I'm sure you'd find his story as enjoyable as I did.
Grace Akinosun of smepeaks (smepeaks' GA): What inspired you to apply for the competition, as well as others you've been part of before this one?
Adeshina Adewumi of Proville (Proville's AA): Competitions have always been an opportunity to rediscover and reiterate our solution while competing with other global brands. Successful applications, however, give us the leverage to learn, unlearn and also share our solution to a wide pool of network (physically or online). This is good for publicity and we are very keen at maximising every opportunity to showcase the brand to our potential users, investors, and partners.
---
Have you read?:  How Proville.net Intends to Take on Nigeria's Struggling Freelance Industry
---
smepeaks' GA: Tell me about your experience during the application process and how you qualified. 
Proville's AA: The application process was very familiar, seeking to ensure that applicants present business solutions, offerings and their impact on the society for sustainable growth. It had hundreds of equally qualified candidates applying for the slots and despite being privileged to emerge, it wasn't so surprising because our solution is very viable towards promoting the future of work across Africa.
100 African startups participated in the program which also gave us the opportunity to attend the Africa 2018 forum where industry leaders and other experts sat to discuss and chart the way forward for the economic development of Africa and the world.
smepeaks' GA: How did you feel about being selected in Nigeria?
Proville's AA: The feeling of been picked in Nigeria and from among other African ventures as a whole only validates our belief that our solution is scalable both in Africa and across the globe. Freelancing and remote working is an aspect that is gradually gaining ground and indeed has come to stay in Africa.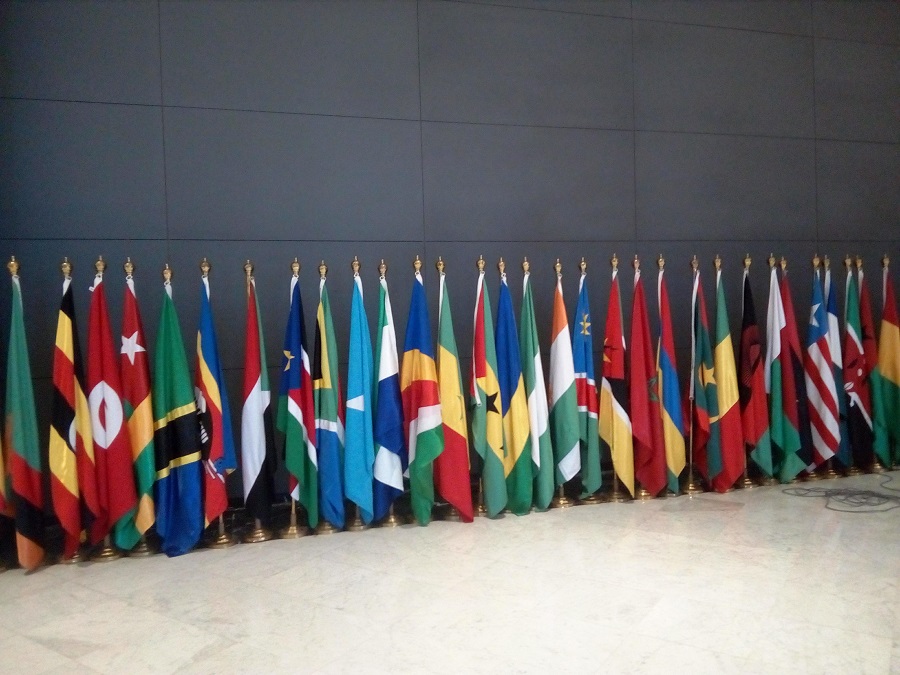 We are very happy to be pioneering the acceptance in Nigeria and Africa. Our baby steps have not only seen us qualify for this initiative but has also seen us shortlisted for several awards and platforms among but not limited to Africa top 30 Tech Startups, Africa Com 2018 6 Startup shortlisted and also the Royal Society of Arts Uk (Flexible Working Category Award) for 2018
smepeaks' GA: What disparities/similarities are there between Nigerian startups and other African entrepreneurs you met?
Proville's AA: The average African startup entrepreneur thinks solution every microsecond, I want to believe our environment has played a unique role in shaping this in our subconscious minds. This is one similarity you would find among African entrepreneurs — 0ur ability to see opportunities where others see problems and convert it for economic returns.
I, however, observed that the Nigerian boot was empty and unmanned by any of the government representatives unlike other African countries which not only had their booth manned but also had their president and representatives attend on various days of the program. This only shows a bit of what our priorities are in Nigeria (we don't do the talk) which for me was a huge loss of opportunity for Nigeria as several inquiries like the process of opening a university campus in Nigeria fell to an empty boot.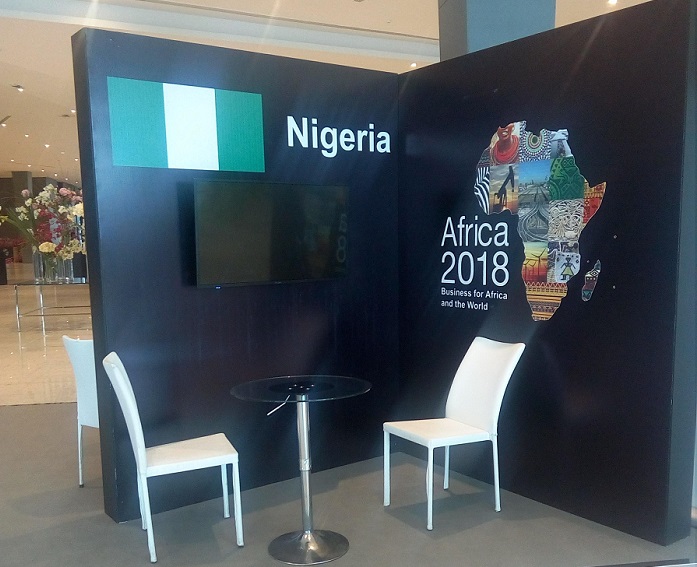 smepeaks' GA: What main lessons did you gain throughout the programme?
Proville's AA: The need to be more human even as we drive technological solutions for Africa and the globe. We have got to start measuring success by impact and not only by revenue.
smepeaks' GA: Any business/investment insights you need to share?
Proville's AA:  I learned the need for more global investors to take advantage of the African market, explore and connect with viable entrepreneurs like us in the spirit of Africapitalism towards growing capacity development of young entrepreneurs and financing of sustainable solutions like Proville.
smepeaks' GA: Share key thing(s) you learned about Egypt throughout your stay. Starting with your take off in Nigeria, to staying, to relating with people, your entire journey.
Proville's AA: (Laughs) I thought we would not get to this part. It's quite funny how travelling out of this country gives you a different look at several things that are not right with the way we do things.
One thing I learned from Egypt, was the love and passion workers put into delivering value to their customers. Really, only when you see them serve would you understand the saying that "there is dignity in every labour".
On the flip side, however, I was very displeased with the drama that occurred on our way back to Nigeria between a Nigerian, the Air hostess, and Captain. The situation showed the inhumane treatment received by Nigerians when they travel abroad due to poor perception management. Finally, it was the airport routine upon arrival in Nigeria, where customs in their usual ways want to exploit you for no reason while creating a long queue.
smepeaks' GA: How do you feel when you lose your application for an opportunity?
Proville's AA: The feeling is indifferent as it only challenges me to build more traction with our solution. The truth is that everyone goes where the light shines the most. Whenever I lose an opportunity, I asked myself several questions like "who are those that qualified and what did they do differently?" so I can also adopt the same next time.
smepeaks' GA: What was the experience mingling with entrepreneurs, investors and key players from other African countries like?
Proville's AA: The experience was awesome and also gave me hope for Africa's potential to lead other continents in terms of growth and development. The seemingly challenging environment in Africa has given room for scalable solutions to be developed and this is very attractive to global investors.
For example, we complain of the increasing population in Lagos and other megacities in Africa, whereas this is a plus in terms of the serviceable market for any solution to sell. It also helped shape perception on our leaders' ability to understand and access the need of the African entrepreneurs towards building sustainable ventures.
smepeaks' GA: Any other things/insights you'd like to share?
Proville's AA: The trip generally was an awesome experience. We've been able to build new networks built for our brand to scale within the next 12 months across other boarders.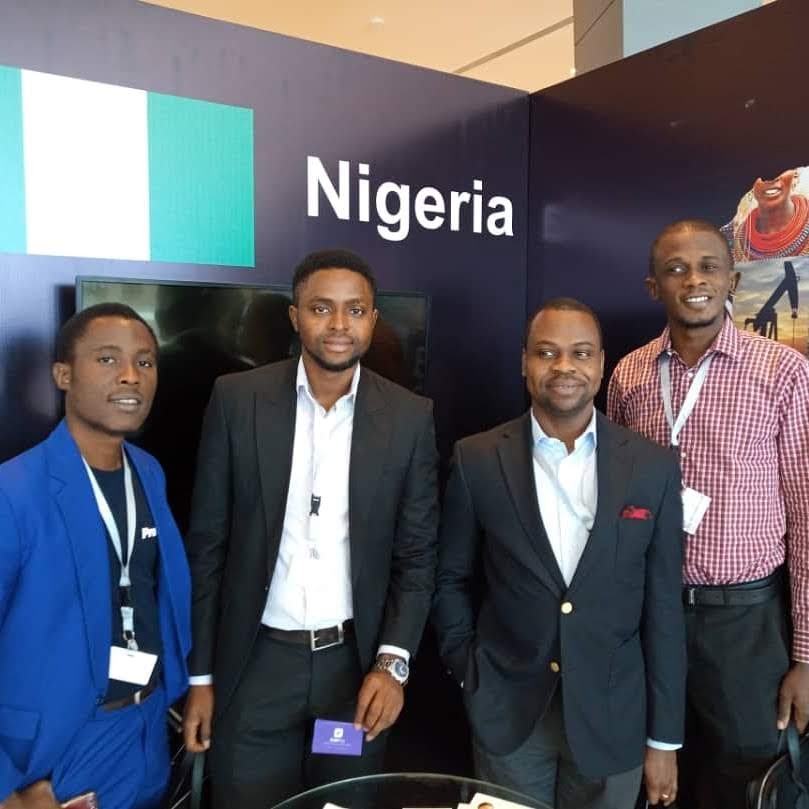 smepeaks' GA: Would you say African entrepreneurs should look to attending more similar events? 
Proville's AA: Well, for the network and brand exposure, yes.  However, the program would be more productive when you have a well mapped out plan to get investors and connect with potential partners to drive business growth and impact.
---
How lucky have you been in your recent applications? Keep reading smepeaks for more of these opportunities. You can as well start by subscribing to smepeaks weekly newsletter immediately.