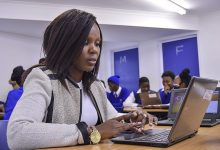 Innovative Entrepreneur? Apply for AfricArena Innovation Challenge
AfricaArena one of Africa's tech ecosystem accelerator has opened applications to a number of innovative challenges for startups ahead of its Cape Town-based conference.
In a recent partnership with VivaTech, AfricaArena has scheduled its tech conference for November 15-16, 2018 where selected startups are expected to pitch. The aim of the conference is to facilitate investment deals between investors and tech entrepreneurs. The event which kick-started in 2017 is an international tech conference set to explore new global tech trends, discover the best African innovators in the industry and unpack disruptive trailblazers from across the world. Christophe Viarnaud One of the Lead Organisers at the conference was reported to have said the idea for the conference was borrowed from Finnish startup event Slush, which connects startups with top-tier investors.
Applicants are expected to be able to prove substantial growth and traction, as well as market and customer validation. Nigerian startups have until July 8 to apply through this portal for the pre-selection pitch session set for July 18 in Lagos.
AfricArena has also collaborated with two organisations –Vinci Energies and  RCS Group
Vinci Energies: a challenge for Kenyan, Moroccan, Senegalese and Nigerian startups, looking for disruptive solutions that use artificial intelligence (AI), machine learning, and blockchain to quantify, manage and optimise energy exchange flows at microgrid or national grid level. You may apply here,
RCS Group: to search for entrepreneurs that have a solution able to secure and store customer identification and authentication credentials in order to ease customer on-boarding and transaction approval. The winning startup will have the opportunity to partner with RCS in the integration of their solution with the company's existing system. You may apply here.
AfricArena in Cape Town will receive the winners of these challenges, where they will have the chance to pitch to a number of investors, partners and sponsors.