6 Nigerian Banks That Are SME-Friendly
According to a recent statistics, the total number of MSME's in Nigeria is approximately 37 million. But Nigerian SMEs are still saddled with a major challenge — securing business funds. This is usually triggered by the inability of startups to meet the demands of obtaining a loan. Be it from the government or commercial banks, there is a sharp contrast to what is obtainable in developed countries.
While banks are supposed to spearhead a funding revolution for businesses, the reverse is often the case. But who would blame them? It's a risky venture granting loans to emerging businesses — especially those operating in tough economies like Nigeria.
Nevertheless,  there's a number of Nigerian banks willing to shift grounds and support SMEs, in financial, technological, and structural areas. We have ranked them using; collateral requirements, access to loan, SMEs product, disbursable amount, interest rates and loan term.
First Bank of Nigeria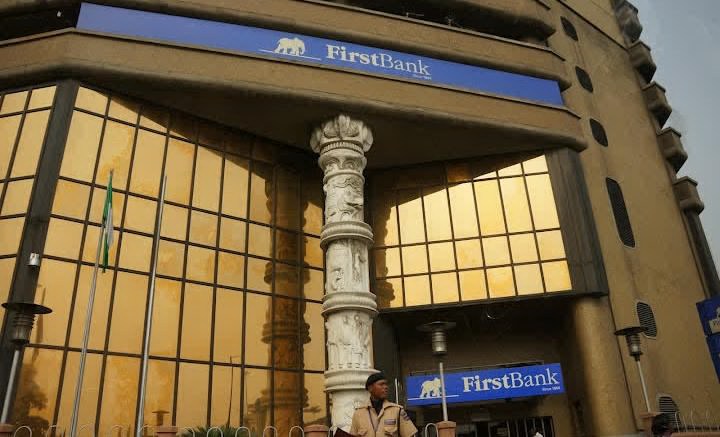 Recently, First Bank of Nigeria (FBN) signed a memorandum of understanding (MoU) with Microsoft Nigeria, to support Nigerians SMEs.Prior to this, FBN runs a programme that offers non-collateral loans for Small and Medium Enterprises in Nigeria. This initiative is aimed at empowering economic growth in the Nigeria SME sector through loan schemes.
One fascinating thing about First Bank's unsecured loans is its easily accessible to entrepreneurs irrespective of their business types, locations or sizes. Entrepreneurs only need to undergo a psychometric test, and then provide the bank with their business plan and financial projections, should they pass the test.
There are three ways in which small businesses can benefit from the bank:
Invoice Discounting Facility: The product is targeted at contractors who have supplied goods/services or executed contracts for which invoices have been duly accepted for payment by reputable organisations that are acceptable to the bank. For more information on this facility, you may visit the official website.
Contract Finance: This product is targeted at FBN's customers who are involved in the importation of raw materials or finished goods, Petroleum dealers, Fast moving consumer goods, oil and gas, cement distribution amongst others. For more information on this product, you may visit the website.
Heritage Bank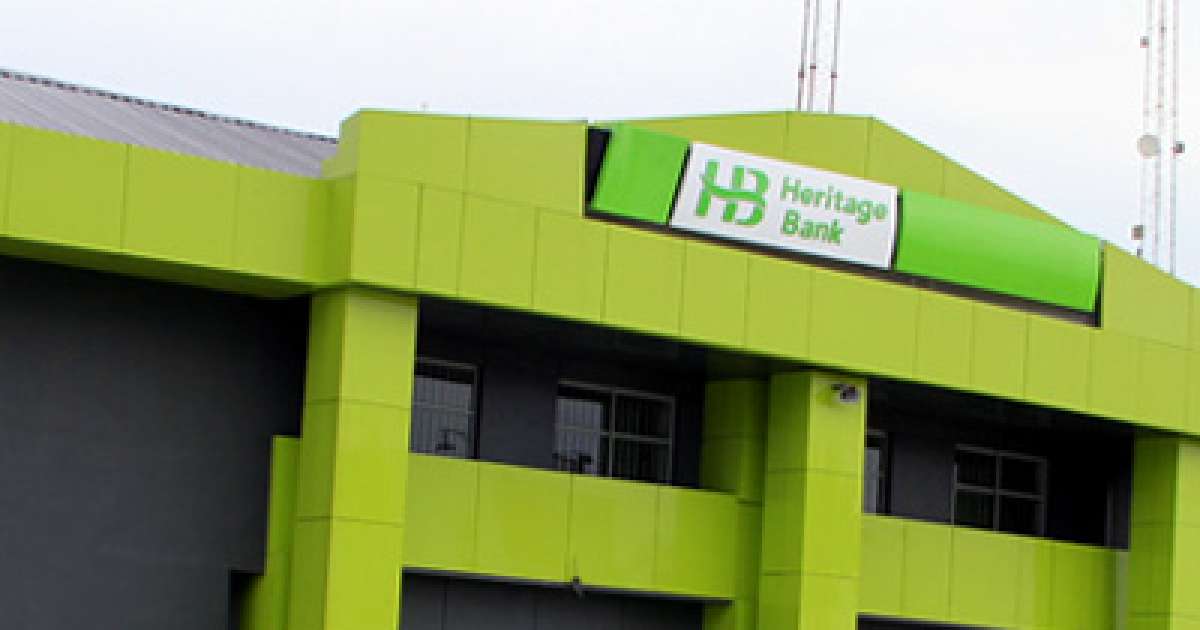 Heritage Bank has augmented the accessibility to SMEs business funds in Nigeria. One of its major programs is the Youth Innovative Entrepreneurship Program (YIEDP) backed by the Central Bank of Nigeria (CBN),  in acknowledgement of its commitment to SMEs and youth development.
The programme is focused at harnessing the entrepreneurial spirit among youths by offering suitable and reasonable loans to augment their businesses. Beneficiaries of this funding programme include youth corp members, market women, and whoever desires to access business finances through short-term borrowing. Heritage Bank also has other programmes channelled at helping SMEs maximise profit and transact businesses, some are;
Heritage SME Sunday: This is a monthly market day that occurs only on Sundays, where buyers meet sellers in an uncommon format. The meeting place is a Heritage Bank Experience Centre- customers, friends, and fans who have small businesses and need to reach consumers in a warm and welcome atmosphere meet here. check out more information on the website.
Heritage SME Business Fair: is a platform for budding for local businesses across the State to showcase their goods and services while enjoying fantastic networking opportunities. Check out their official website for more information.
Diamond Bank Plc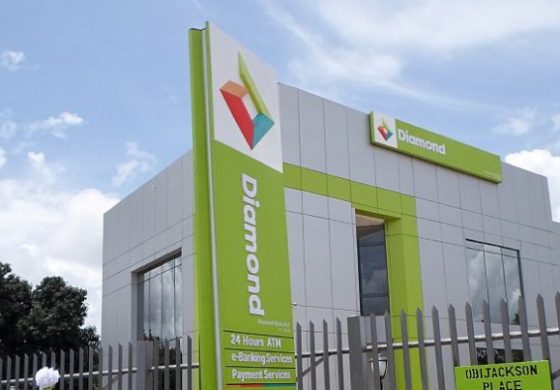 Diamond Bank Plc offers SMEs opportunities to obtain loans without collateral. Over the years, the bank has created multiple products and credit facilities for small businesses, alongside short /medium term financing for working capital and asset purchase needs with reduced collateral requirements. Its non-collateral loans are designed to kindle growth for Micro, Small and Medium Enterprises (MSME) in Nigeria.
Diamond Bank Plc has about 3 account schemes that SMEs can operate with. Loans can be accessed in the form of Revolving Credit, Installment Loan, Local Purchase Order (LPO) Finance and Contract Finance.
The loan products are as follows;
Emerging Businesses Revolving credit: these Loans can either be booked as revolving overdraft facilities or term loan based on the customer's preferred option. It lasts for as long as 365 days and it is a fully secured loan. More details on the official website.
Mediloan Quality Care: this is a loan offering for the healthcare sector. Beneficiaries of this product are the clinics in the primary and secondary healthcare, Pharmacy and Medical Laboratory. The product goes beyond financing the purchase of brand new fixed assets to the provision of technical assistance from SafeCare. Find out more about the loan and how to apply on the website.
Installment loan: Diamond's Emerging Businesses Vehicle and Asset Financing will get your business on the road to expansion with the opportunity to purchase vehicles and other fixed assets to facilitate your business growth. Find more information about this loan on the website.
Contract finance: offers access to short and medium-term financing for working capital & asset purchase needs with reduced collateral requirements. Get more information about this loan product on the official website.
LPO Finance: offers access to short and medium-term financing for working capital & asset purchase needs with reduced collateral requirements. These loan products are on the website.
Import finance: offers access to short and medium-term financing for working capital & asset purchase needs with reduced collateral requirements. These loan products are available on the official website.
Fidelity Bank Plc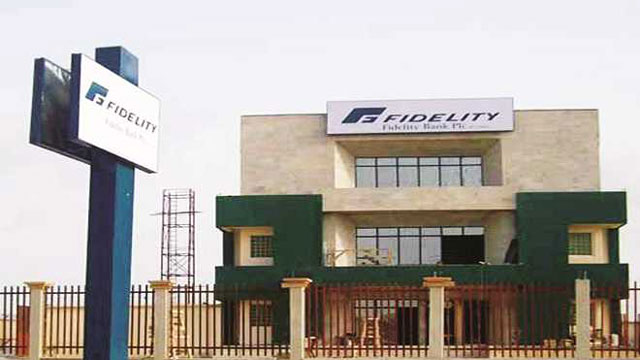 Fidelity Bank has also been very active in supporting Nigerian SMEs via numerous activities which include capacity building programme, export promotion training for SMEs as well as mentoring, all to ensure the growth of entrepreneurs and small businesses.
Fidelity Bank Plc, through its partnership with international funding agencies and venture capitalists, has made available ₦500 million funding for Small and Medium Enterprises in Nigeria.
With its SMEs business Advisory products — which offers free advisory services to small businesses — the bank has been able to create amazing SMEs friendly products such as:
Fidelity Small Business Account (FSBA): is a tailor-made account to help grow business to attain its right potentials. With FSBA, businesses get the support required to take it to the next level. You may get more information on this product on the official website.
Fidelity Pharmacy Support Facility (FPSF): is a product that supports eligible Pharmacists to meet working capital needs by helping them purchase stock. Get more information on requirements and how to apply on the official website.
Commercial Support Short Term Loan (CSST): is a 90 days loan product for businesses with stable cash flows, short cash conversion circles and for the most part do not have tangible collaterals to secure loan facilities provided to them. Criteria to access the CSST Loan, an MSME will be required to meet the criteria stated on the official website.
Wema Bank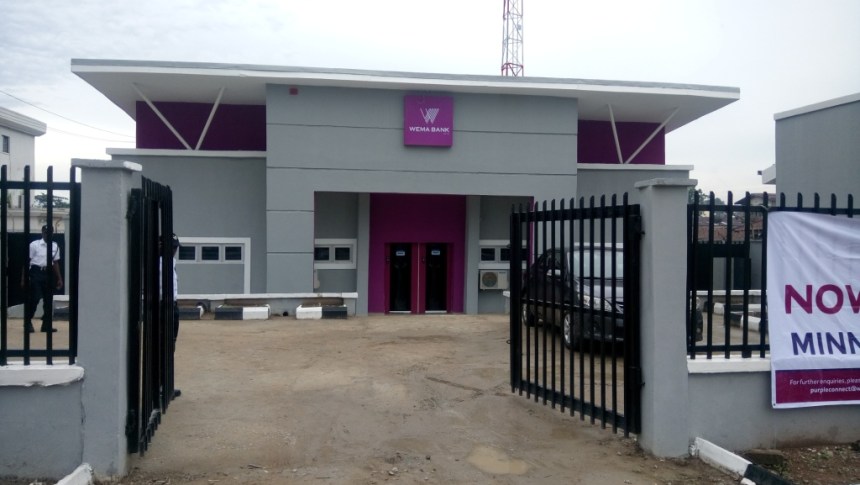 WEMA bank's structured around retail banking, conducting transactions with market women and real SMEs. It is also imperative to note that WEMA Bank claims to give business loans to SMEs, from ₦100,000 to ₦1 million without collateral. The bank's  SME Loan interest rates are really competitive and with no early repayment penalties.
All an SME need to do, is to have transacted with the bank for a period of at least 6 months with a corporate account to qualify for a loan offers. According to Wema Bank, some of its loan schemes  include Express Credit, Revolving Overdraft and CBN SME Loan.
Also, to affirm the bank's commitment to giving out these loans, the bank has designed a loan calculator – which helps interested loan applicants to calculate how much the bank would be expecting from their loan request.
Union Bank
Last year, 2017, Union Bank  of Nigeria (UBN), in partnership with Co-creation Hub (CcHub), launched a business acceleration program tagged 'Startup Connect'– an avenue  for Nigerian companies, creating technology-based solutions for the next generation African market, to partner with CCHub and Union Bank for rapid growth.
Union Bank's commitment to SMEs has earned it the "Best Bank to Support Nigeria's Small and Medium Scale Enterprises" award at the 2016 Business Day Annual Banking Awards.
The bank, also in collaboration with Connect Nigeria, has launched Top 100 Emerging SMEs campaign at a recent eBusiness fair for Small to Medium Enterprises (SMEs). These top 100 Emerging SMEs list is an initiative aimed at identifying, honouring and supporting Nigeria's leading upcoming SMEs who have shown resilience despite the challenging business environment.
UBN have tailored solutions designed to help grow SME business. These solutions include easy access to finance for working capital, dedicated relationship manager, capacity building for businesses, access to markets and a conducive banking climate for investment.
As stated on the official website, SMEs can access up to $20,000 per quarter for importation without opening Letters of Credit or Bills for Collection.
SME Offerings within UBN
Union Bank SME Hub – an e-commerce channel that addresses and solves distribution and marketing challenges for SMEs; by providing an online presence, with significant cost advantage compared to other online markets and fast transaction settlements.
Union Bank Business Debit Card – it provides transactional ease and security and also gives business owners the opportunity to enjoy a discount with designated Union Bank partners.
Union Bank Loans – offers secured and unsecured loans for small businesses; typically trading without any form of registration.
---
Know any other SME-friendly Nigerian Bank? Hint us in the comment section.