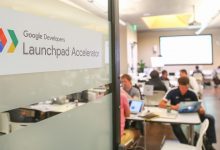 Google Launchpad Accelerator Africa Opens Application for 2nd Cohort
After concluding the first edition of Google Launchpad Accelerator Africa programme, Google is now calling for applications from 18 countries across the continent for its second cohort. This announcement was made by Google on Friday, June 8 in Lagos, during the graduation of the first 12 startups from the three-month programme.
Folagbade Olatunji-David, Head of Startup Success and Services at Launchpad Accelerator Africa for Google, said the first three-month programme had connected the 12 participating startups with more than 20 teams from Google as well as 40 mentors from nine countries.
Each has received $10,000 in an equity-free cash grant, and between them, they have raised over $7 million. The startups have directly created 132 jobs and impacted 4.5 million users," he said.
Google Launchpad Accelerator Africa was announced less than a year ago by Google's CEO Sundar Pichai, at the Google for Nigeria event. The programme, which runs for three months and will operate out of Lagos, will over the next three years provide African startups with over $3 million in equity-free support, working space, and access to expert advisers from Google, Silicon Valley, and Africa over the next three years. Participants receive travel and PR support during each three-month program.
The 12 new countries from which Google is accepting applications from are: Egypt, Tunisia, Algeria, Morocco, Zimbabwe, Rwanda, Cameroon, Botswana, Senegal, Ethiopia, Cote d'Ivoire and Algeria are in addition to the six countries that Google targeted applications at for the first cohort, namely: Ghana, Kenya, Nigeria, South Africa, Tanzania, and Uganda.
Eligibility
To qualify, startups have;
To be a technology startup
Based in Sub-Saharan Africa
Targeting the African Market
Have raised seed funding
Google additionally considers the problem the startup is trying to solve, how it creates value for users, and how it addresses a real challenge for its home city, country or Africa broadly.
How to Apply
Interested startups can apply on the official website. Applications for the second edition closes Sunday, July 8, 2018.