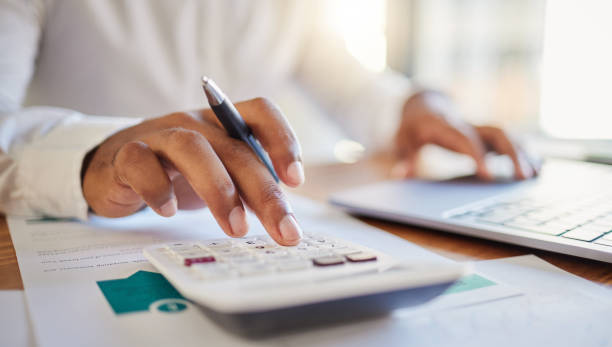 Business budget strategy; Source: Unsplash
After Gaining Investors and Getting Funding, What Next?
Congratulations! You've successfully navigated the challenging waters of securing investors and obtaining funding for your startup or business venture. 
This achievement marks a significant milestone in your entrepreneurial journey. However, it's essential to understand that the real work is just beginning. You should take the following steps after gaining investors and securing funding to ensure your startup thrives and achieves long-term success.
Develop a Clear Roadmap
Now that you have the financial backing you need, it's time to chart a clear and realistic roadmap for your business. Outline your short-term and long-term goals, set achievable milestones, and define key performance indicators (KPIs) to measure your progress. Your roadmap will serve as a guiding document, aligning your team's efforts and helping you stay focused on your vision.
Assemble an Exceptional Team
A well-rounded and motivated team is the backbone of any successful venture. Take the time to hire individuals who share your passion, complement your skills, and bring diverse perspectives to the table. Remember that the right mix of talent can make all the difference in overcoming challenges and driving innovation.
Scale Responsibly
With funding at your disposal, it's tempting to accelerate growth rapidly. However, scaling too fast without proper planning and infrastructure can lead to disastrous consequences. Focus on sustainable growth and ensure that you have the necessary resources, processes, and systems in place to support your expansion.
Invest in Research and Development
Innovation is key to staying competitive and relevant in the market. Allocate a portion of your funding to research and development initiatives. Encourage your team to experiment, test new ideas, and explore emerging technologies. Being at the forefront of innovation will help your business adapt to changing market dynamics.
Build Strong Partnerships
Collaboration can open up new opportunities and provide access to a wider customer base. Consider forming strategic partnerships with other businesses that complement your offerings or can enhance your distribution channels. Strong alliances can create win-win situations, expanding your reach and strengthening your market position.
Prioritize Customer Satisfaction
Your customers are the lifeblood of your business. Focus on delivering an exceptional customer experience by actively seeking feedback, addressing concerns, and constantly improving your products or services. Satisfied customers are more likely to become loyal advocates and help you attract new clients through word-of-mouth.
Monitor Financial Performance
While funding provides a financial cushion, it's essential to keep a close eye on your financial performance. Regularly analyze your cash flow, revenue streams, and expenses to ensure you are on track to achieve your financial goals. Maintain transparent communication with your investors regarding the progress of your business and any adjustments to your financial projections.
Adapt and Stay Agile
The business landscape is constantly evolving, and unforeseen challenges may arise. Embrace a culture of adaptability and agility, enabling your team to respond effectively to changing circumstances. Stay open to feedback, learn from failures, and be willing to pivot if necessary. This flexibility will keep you ahead in the dynamic market environment.
Securing investors and funding is an exciting achievement, but it is not the end of your entrepreneurial journey. The real work begins after gaining investors, as you must now execute your business plan and turn your vision into reality.
These qualities will set you on the path to thrive in the competitive business world.