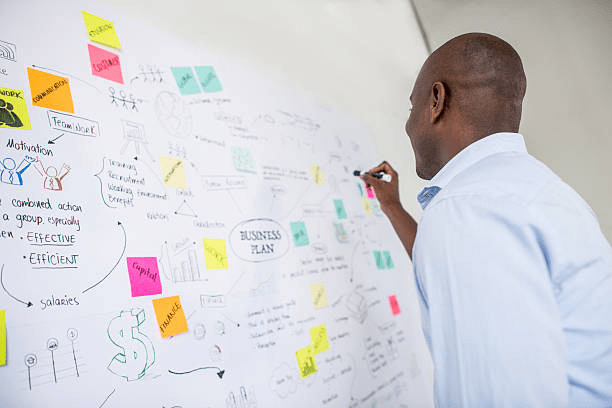 Market Research
Market Research: A Continuous Process for Successful Startups
Starting a new business is an exhilarating journey filled with dreams of success and innovation. However, the path to entrepreneurial triumph is paved with challenges, uncertainties, and risks. 
To navigate these treacherous waters and create a thriving startup, one essential tool stands out as a guiding compass: market research.

How is market research of paramount importance? How can it serve as a cornerstone for launching a successful startup? Let's find out:
1. Understanding Your Target Audience
Market research unveils the heart and soul of your startup: the target audience. Without a thorough understanding of the people who will benefit from your products or services, your startup could be adrift without direction. 
Market research helps identify your potential customers, their preferences, needs, pain points, and expectations, empowering you to tailor your offerings to meet their demands precisely.
2. Validating Your Startup Idea
An entrepreneurial vision is only as strong as its validation. Market research allows you to test the viability of your startup idea before investing significant time and resources. 
By gathering insights from potential customers, industry experts, and competitors, you can assess the market's readiness for your concept, mitigate risks, and refine your approach to maximize success.
3. Analyzing Market Trends and Opportunities
The business landscape is in a constant state of flux, and adequate research acts as a lighthouse, guiding your startup towards emerging trends and untapped opportunities. 
Understanding market trends, customer behavior, and industry dynamics can help you stay ahead of the competition, identify gaps in the market, and innovate with purpose.
4. Crafting a Compelling Value Proposition
In the competitive startup world, a compelling value proposition can be the difference between soaring success and mediocrity. Adequate research helps you pinpoint what sets your startup apart, highlighting your unique selling points, and crafting a value proposition that resonates with your target audience. This clarity gives your startup a distinct competitive edge and enhances its appeal in a crowded market.
5. Mitigating Risks and Challenges
Starting a new business always involves risks, but market research can help you navigate with greater confidence. By identifying potential challenges and understanding market dynamics, you can proactively develop strategies to mitigate risks and enhance your startup's resilience.
6. Refining Business Strategies
Market research is a dynamic process that allows you to gather ongoing feedback and insights. This continuous loop of information empowers you to refine your business strategies, adapt to changing market conditions, and make data-driven decisions that steer your startup towards success.
Conclusion
Market research emerges as an indispensable tool for entrepreneurs seeking to launch a successful startup and is a continuous process. While it may require an investment of time and resources, the returns it yields are immeasurable. 
Market research not only guides your startup's initial steps but also acts as an ever-vigilant compass, directing your journey towards growth and prosperity. 
Leverage the power of market research, and watch your startup embark on a transformative voyage towards its full potential in the vast ocean of entrepreneurship.