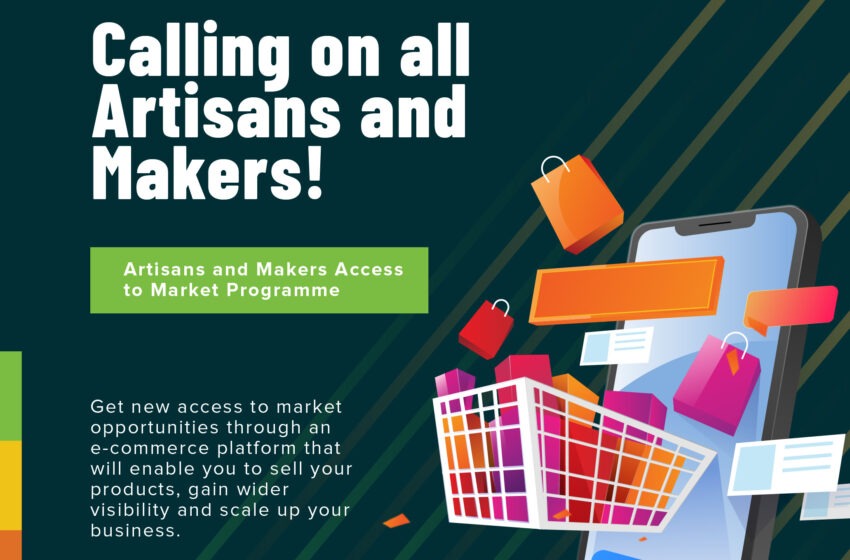 Artisans and Makers Access to Market Programme
Apply: CcHub, Taeillo to Boost Market Access for Artisans, Creators
Are you an innovative Artisan or Maker seeking to bolster the African creative economy but lack adequate market access? The Creative Economy Practice at CcHUB brings you closer to your goal.
In partnership with Taeillo, an Afro-Urban Furniture and lifestyle brand that designs and manufactures furniture using local sources and modern technology, the Artisans and Makers Access to Market Programme is designed to provide Artisans and Makers with new access to market opportunities. It sets out to tackle issues such as poor sales, low revenue and stunted business growth resulting from limited market reach.
The programme leverages an e-commerce digital solution where artisans will get the opportunity to make sales, while gaining wider visibility, increasing revenue and scaling up their businesses.
Benefits
The Artisans and Makers Access to Market Programme comprises a range of benefits including:
Capacity building related to helping participants find more markets and customers

Increased sales and distribution through wider customer visibility and patronage via the Taeillo E-commerce platform 

Access to new networks of makers that may lead to new collaboration 

Opportunity for export to international markets 

Tapping into Taeillo's Pay with Flexi – (installment payment)
The programme will also equip participants with the requisite skills, networks and additional capacity to enable them maximize market opportunities. 
Eligibility 
To be eligible to participate in the programme: 
You should be an Artisan or Maker that produces one or more of these products: Lamps, Carpets, Mirror, Planters and Plants (Natural and Artificial), Wall Art / Minimalist Art Frames, Candles Diffusers and Home Fragrances, Kitchen Wares, Baskets and Fabrics

You should be based in Lagos, Nigeria or Nairobi, Kenya

Your products should be of good quality using locally sourced materials
How to apply
Are you an Artisan or Maker who meets the above eligibility criteria? Then apply for the Artisans and Makers Access to Market Programme while applications are still ongoing.