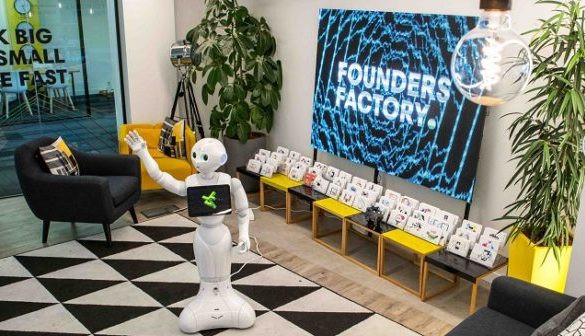 An insight on the e-health startup, RxAll, selected to participate in Founders Factory Africa programme
An Artificial Intelligence (AI) platform, RxAll, leveraging technology, in the medical field, to improve the living conditions of a vast majority of people, was recently selected to participate in the Founders Factory Africa programme (FFA).

The venture scale programme drives startup growth across Africa, providing an investment of $300,000, in addition to tailored support services. Also, access to exclusive partnerships with FFA's corporate investors; Netcare, Standard Bank, as well as other networks are made available to the startups.

Back in February 2020, prior to the heat of the pandemic, five other startups, in the e-health and fintech sectors, including; LocumBase, Akili Labs, EDAI, WellaHealth, and RedBird, all from across South Africa, Nigeria and Ghana, were selected to participate in the open-ended programme, kicking off in 2021.

RxAll, being the only African startup in this round, makes up the sixth, and is an AI platform for real-time drug quality checks and surveillance. The startup assures access to high quality drugs, and reduces spread of counterfeited drugs, in partnership with drug regulators and other stakeholders.
In a bid to solve the problems of malnutrition, inadequate medical supplies, services and access, the startup prioritises training of medical practitioners, leveraging technology to provide real-time surveillance maps, from which information can be filtered by GPS location systems, batch numbers, brands, and expiry dates, easily tracking fake drugs anywhere in the world.

Founded by Adebayo Alonge, Amy Kao and Wei Liu in 2016, the startup has a total equity of $3.3 million dollars, raised from 10 investors, including; Katapult Accelerator, Hello Tomorrow, HAX, Equilateral Ventures, Angel Challenge, Takuma Terakubo, SOSV, Plug and Play, Yale University, and Merck.

Last year, the startup won the Hello Tomorrow Global Challenge, consisting of 12 most innovative startups globally, receiving €100,000 prize award.

The startup uses a proprietary molecular sensor device, RxScanner, to identify the quality of drugs in 20 seconds, displaying results on an ios and android app in real-time. This advantage, over other organisations ensuring the reduction of fake drugs, is one of the possible reasons RxAll was selected in the first place.
While the e-health platform continues to thrive in saving the lives of many, its management encompassing trained experts in the pharmaceutical industry, infusing elements of human centered designs, problem solving and management systems of sustainable business impact, continues to enable its success.
---
Got a story worth telling? Shoot us an email with SUBJECT — "Story Worth Telling" — to [email protected].