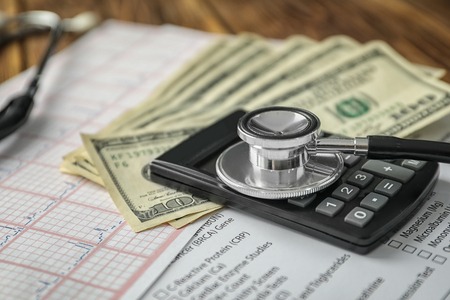 Credits: 123rf
Apply for Digitising Health Financing Challenge ($20K)
Asian Development Bank is calling innovative startups in the digital health space through the Digitising Health Financing Challenge from all over the world to submit their applications.
Through this program, they aim to identify innovative digital technologies with the potential to create a positive impact on national health financing systems and pilot their MVPs in selected developing member countries.
Some public health systems in Asia and the Pacific are facing challenges in achieving their goal of financing universal health coverage to increase access and affordability of quality healthcare for its population.
Innovative startups can play a pivotal role in improving national health financing systems by offering their digital technology solutions to pilot tests with government and industry players.
Target areas
Digital Payment: Delayed reimbursements and payment reconciliation challenges
Insurtech: Streamlined applications, user-friendly comparisons and efficient and easy claim submissions
Access to health entitlements: Equitable access and barrier-free access
Fraud detection: Fraud prevention, phantom billing and identity theft protection
Benefits
Selected teams will have access to a wealth of opportunities:
Pilot support: work closely with ADB and the government to design and implement a pilot gaining exposure
Grant support: The selected final startups will receive USD 20,000 grant funding from ADB
Networking & mentorship: Participants can access accelerators, domain experts, research organizations and broader DHF ecosystem stakeholders from the country where pilot will potentially be tested.
AWS benefits for startups: Activate credits and technical mentorship from AWS
Eligibility
The Digitising Health Financing Challenge is open to start-ups with technology solutions from across the globe.
Submitting teams may be composed of between 1-5 persons. The Challenge is also offered to startups/technology providers and corporate partners.
How to apply
Click here to begin your Digitising Health Financing Challenge application. The deadline for submission is Sunday, October 30, 2023.
---
Got an interesting scoop or news tip? Shoot an email with the subject "story worth telling" to [email protected]