Bounce News confirms shutdown rumours
Following all speculations abuzz the internet since two months ago, Bounce News, Nigeria's mobile-based news aggregation has confirmed that it is shutting down operations in Nigeria.
An in-app notice deployed one week ago on the Bounce News app itself validates all previous assertions about the winding down of the platform.
It reads:
"Sadly, Bounce News will shut as from 30 June 2019. We thank you for being a part of our journey, stay informed!"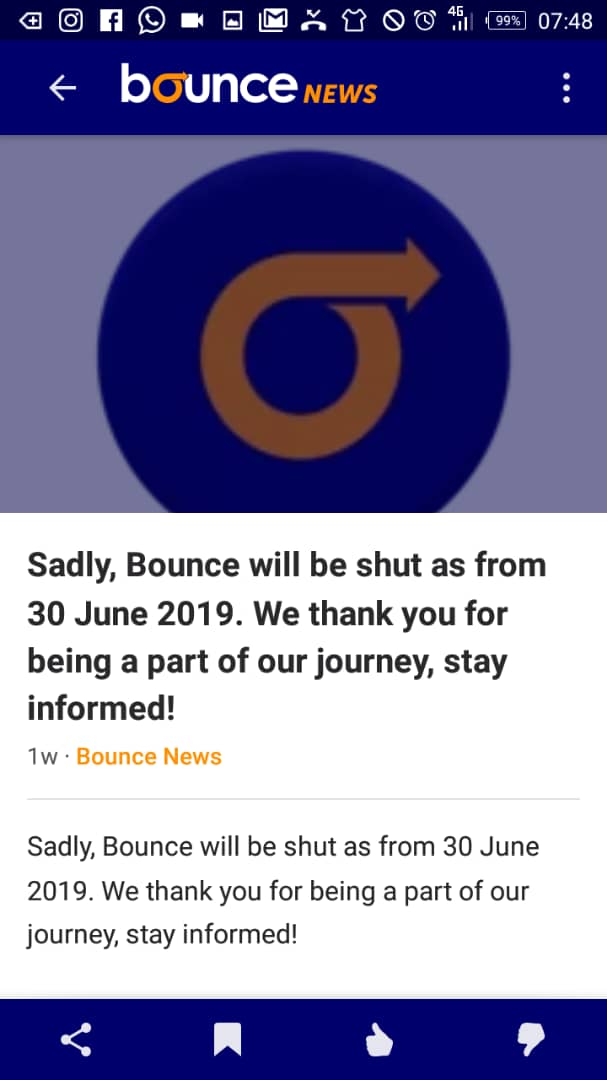 Launched by Naspers, a leading a multinational internet and media group in 2017, Bounce News came off as one of the few heavily marketed platforms to attract millions of users in a short time, in the Nigerian digital space. Barely two years after launch, the platform claims to have generated over 2 million downloads and accrued the same number in social media followings.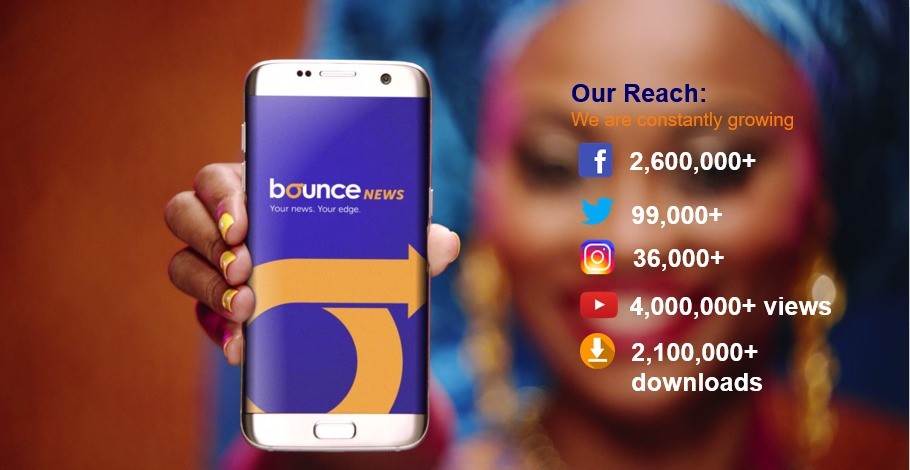 These figures are in addition to the 800,000 daily hits the mobile app garners, according to reliable sources. For a digital news outlet in Nigeria, these are really impressive figures which have been attainable by Naspers' heavy investments in advertising as well as the team's great strides in creating original content.
If anything at all, Bounce News shutdown is a clear pointer that garnering so much attention isn't a yardstick for success, at least not in the Nigerian digital media space.
For what it's worth, Bounce News' slow decline into oblivion given these impressive milestones is shocking. And the platform not giving a valid cause in the rolled-out notice only incites more perplexity.
The main concern, however, should go beyond Bounce News App. It seems the year hasn't really been a great one for Naspers. January 2019 began with Careers24, one of Nigeria's biggest jobs listing website getting a shutdown ultimatum from the company. Prior to that, OLX, another major Naspers-backed company suffered the same fate.
From all indications, it seems there's a growing trend of Naspers companies being shut down in Nigeria. But on the flip side, it looks like other Naspers companies like PayU and Multichoice, are doing really great.
In any case, this still doesn't negate the fact that Bounce News is falling almost as fast as it rose. Perhaps there's something about the Nigerian Digital space that stifles even the most impressive media companies. Whatever the reason for Bounce News Shutdown is, we are working with a few sources to unearth.
Details Later…
---
Never miss an important story during the week. Subscribe to smepeaks weekly newsletter now.
---
Featured Image Credit: SpaceStation
---
Got a story worth telling? Shoot us an email via [email protected]