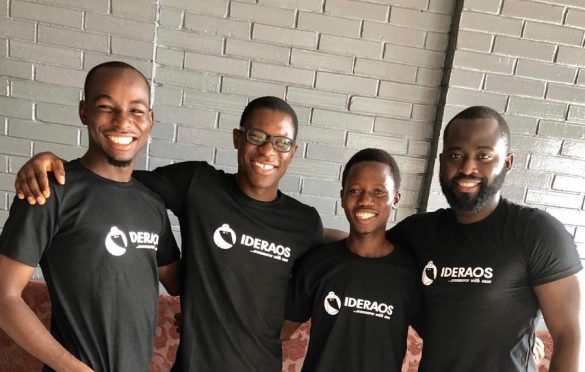 L - R: Ridwan Rasheed Co founder and COO, Adeshina Hammed Senior Backend Engineer, Adeyemo Yusuf Senior Front End Developer, Quadry Olalekan Cofounder and CEO
IderaOS emerges finalist in USA's MassChallenge Accelerator, shortly after selection in TEF 2019 application
IderaOS has being selected to participate in the 2019 MassChallenge Rhode Island accelerator program. This is coming, shortly after winning the recently concluded 2019 TEF application.
Founded in September 2018, IderaOS, is a B2B social-commerce platform that lets SMEs start, grow, manage and scale their businesses. Powered by data science, the online platform provides a complete e-commerce experience for small businesses. The end to end solution includes creating and customising online stores, managing products and inventory, local logistics, local payment options and sales in multiple places.
Rigorously selected by a community of expert judges, IderaOS represents the top 9% of applications from around the world, including 39 countries and 25 U.S. states.
The accelerator, MassChallenge, is a global network of zero-equity startup accelerators headquartered in the United States with locations in Boston, Israel, Mexico, Rhode Island, Switzerland, and Texas. Its commitment is to strengthen the global innovation ecosystem by supporting high-potential startups across all industries, from anywhere in the world.
To date, more than 1,900 MassChallenge alumni have raised more than $4 billion in funding, generated more than $2.5 billion in revenue, and created more than 120,000 total jobs.
Through a global network of zero-equity accelerators, MassChallenge identifies the world's
highest-impact, highest-potential startups and helps them successfully launch and grow. As part of the 2019 cohort, IderaOS will have unrivaled access to expert mentorship, top corporate
partners, tailored curriculum, and co-working space – all at zero cost and for zero equity. At the close of the program, startups will compete for more than $100,000 in cash prizes at the 2019 MassChallenge Awards holding on October 24.
Despite having its primary market in Nigeria, with extension in the US market, the IderaOS team is excited to join global network of startups.
"We are really excited to be selected from a very competitive group across the globe to join the 2019 MassChallenge Accelerator. We really believe this will give us the added credibility we need, and it will also open up a big network of partners, top industry leaders and investors that will help us scale our impact and access to new markets"
Ridwan Rasheed, one of the cofounders  noted that the mission of IderaOS is to empower people to live their best lives and improve their communities through commerce.
"At IderaOS we believe that When SMEs have the right tools and environment to succeed they will be able to contribute positively to the economy and increase economic prosperity and reduce poverty. When SMEs are able to thrive they will contribute massively to employment and national income (GDP) becoming the bedrock and engine room of growth of the economy."
Considering the recent challenges plaguing the Nigerian eCommerce terrain, launching another internet-powered commerce platform could come off as a surprise.
---
Read Also: DealDey, another Nigerian eCommerce company gone under? 
---
Taking into account another obvious reason — congestion of the Nigerian eCommerce space with little or no profit margins. However, the IderaOS team has a strong argument backing their business choice.
The opportunities in the online retail space are obviously massive, with a continuous increase in mobile penetration and internet accessibility. However, running an online store is hard and inaccessible with SMEs faced with the high cost of setting up and managing an online store, cyber security, high cost of shipping, inefficient logistics and payment systems and this is what IderaOS wants to address.
How IderaOS works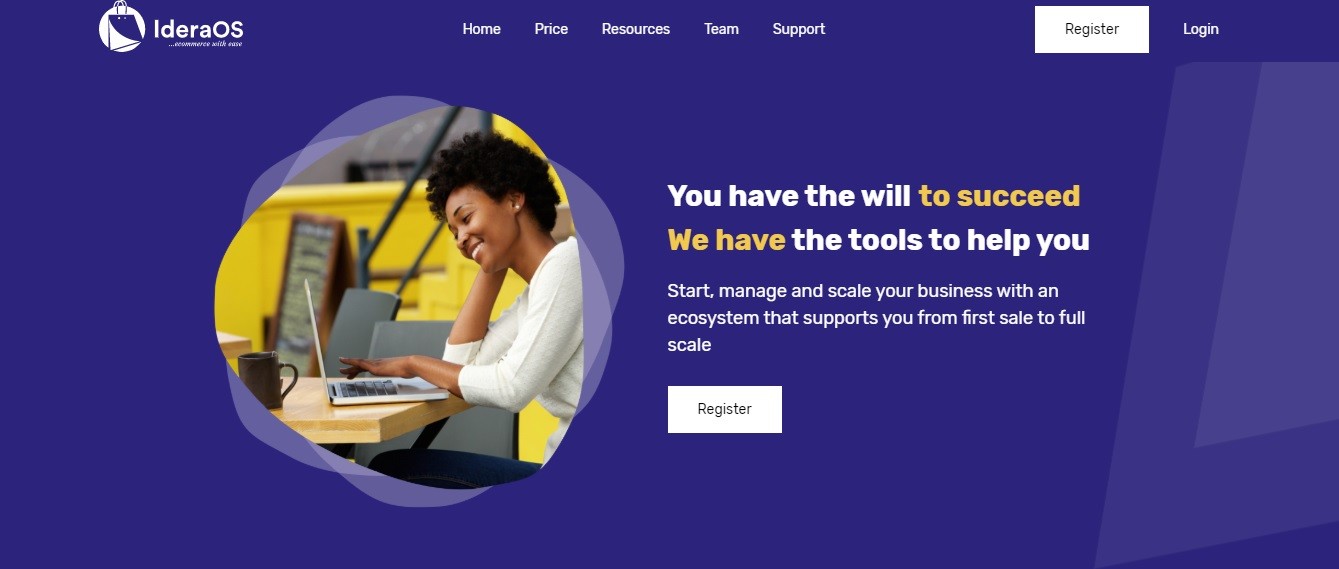 On the platform, small and medium scales businesses can easily create their business accounts, and add catalogue of products they intend retailing. The platform comes with the ability for vendors to chose their preferred payment options and access logistic partners for local delivery. This is coupled with the data science-powered insights provided to SMEs on sales and marketing. The goals, according to the team, is to increase the efficiency of businesses and their chances of success.
Team says, an added advantage is, any new user could set up and running in about 5 minutes.
Currently, IderaOS services both the Nigerian and the US market. Winning the MassChallenge will enable the company to onboard more businesses, expand locally,  scale its impact, hire more talents, improve products and access new markets.
---
Never miss an important story during the week. Subscribe to smepeaks weekly newsletter now.
---
Got a story worth telling? Shoot us an email via [email protected]