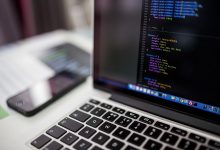 Cashless Lagos Hackathon Challenge: Developers to Compete for ₦3.5 million
The Lagos State Employment Trust Fund (LSETF) in partnership with Visa West Africa, Venture Garden and Passion Incubator is organising a 3-day Cashless Lagos Hackathon Challenge.
Obviously, Lagos State has seen a recent rise in the number of tech hubs coupled with the city's enabling environment to serve as one of the hotspots for startup businesses in Africa. With this development it only makes sense that the Government is making it a necessity to key into the trending digital innovation of cashless transactions, thereby transforming it into a truly cashless megacity.
This second edition of the three-day hackathon challenge is aimed at creating innovative technology-based financial solutions to assist Micro, Small and Medium Enterprise (MSMEs) conduct daily cashless transactions in Lagos with ease.
The challenge runs through, August, Friday 31, till Sunday, September 2, 2018.
The hackathon is open to developers (teams or individuals) or anyone who has a well-thought innovative idea on how to best digitize payments for MSMEs in Lagos.
From the ₦3.5 million cash prize for the Cashless Lagos Hackathon, the winning individual/team that presents the most innovative idea grabs ₦2 Million, while the runner-up and second runner-up participants have a share in the sum of ₦1 Million and ₦500,000
Entries for the Cashless Lagos Hackathon are currently open. Interested developers who have an idea on how best payments can be digitised for MSMEs, can apply here.