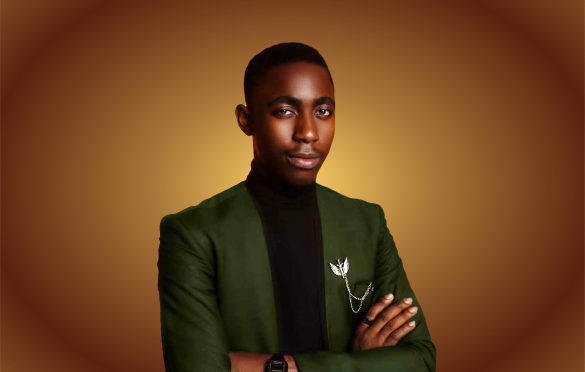 Meet Chibuike Daniel, an undergraduate at Babcock University pushing through the fashion industry against all odds
The reality of an average undergraduate in Nigeria usually entails the parlous state of insufficient funds, self-dependence coupled with survival of impediments caused by insensitive lecturers who make life miserable for students and sometimes the plight of combining school with side gigs.
To scale through these challenges, especially financially related ones, most students take up jobs, learn a profitable skill, or start a business that could serve as the catalyst to greater opportunities.
---
Read also: 15 businesses you can do while schooling in Nigeria
---
At times, it isn't about trying to make ends meet but being driven by the passion to create something that would stand the test of time.
Such is the story of Chibuike Daniel. Starting back in 2016 as an undergraduate at Babcock University, he was one of those dynamic minds poised to create magic out of their passion and turn inspiration into worthwhile businesses.
Like a farmer whose tools perform wonders on mother earth; with threads, needles and clothes, Chibuike the brain behind the Isidore fashion brand creates magic.
In a city like Lagos, where it all began before expanding to the university, the front stage is well equipped with different fashion designers. Chibuike then pushes to be noticed and accepted as a member of not just the fashion community locally but to the entire world from his little corner.
The birth of Isidore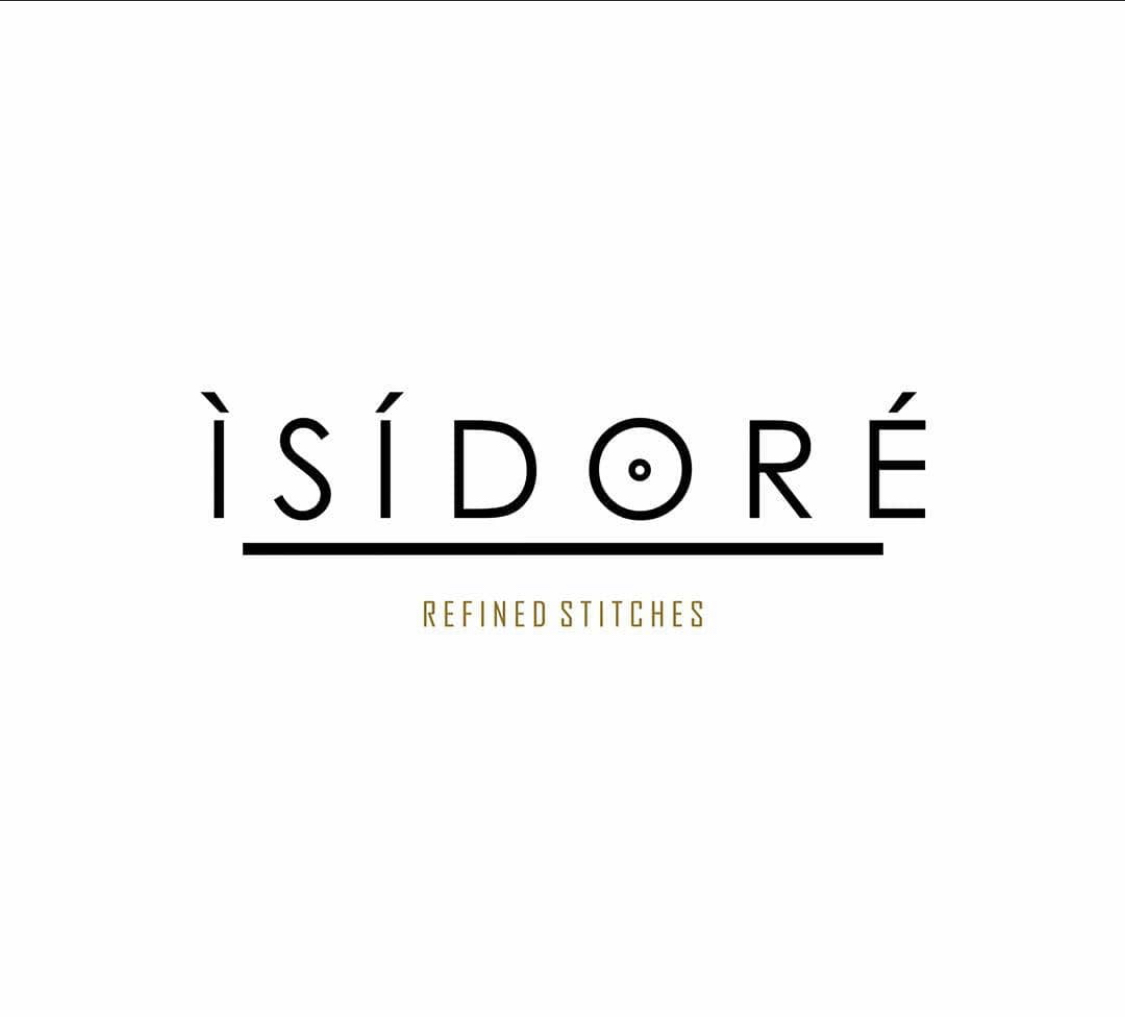 It all started as a longing to wear nice outfits, look good, participate in and win beauty pageants, watch runway shows and witness local tailors do their thing.
The deep waters of the fashion industry kept beckoning on Chibuike who didn't hesitate to dive in.
"The first major step I took towards the fashion industry was attending a fashion school where I learnt a lot about fashion illustration and pattern making. 
As at then, the young undergraduate would often switch between known fabric markets and his fashion school in Surulere — a suburb in Lagos. It didn't take long before he began creating magic with different fabrics.
"I was 18 years old when I started, one of the excitement was that I was learning to ignite a passion, but most of the other students who were older (adults, married, and unemployed) were learning not just for passion but because they needed a source of income," Chibuike told smepeaks.
Being smart and calculative, Chibuike, beyond the formal learning grounds, apprenticed for tailoring in an informal setting. Under tutelage, he got better at tailoring and shopping for a wide range of fabrics.
His determination and passion for fashion designing motivated him to establish his own fashion brand — Isidore — in 2018.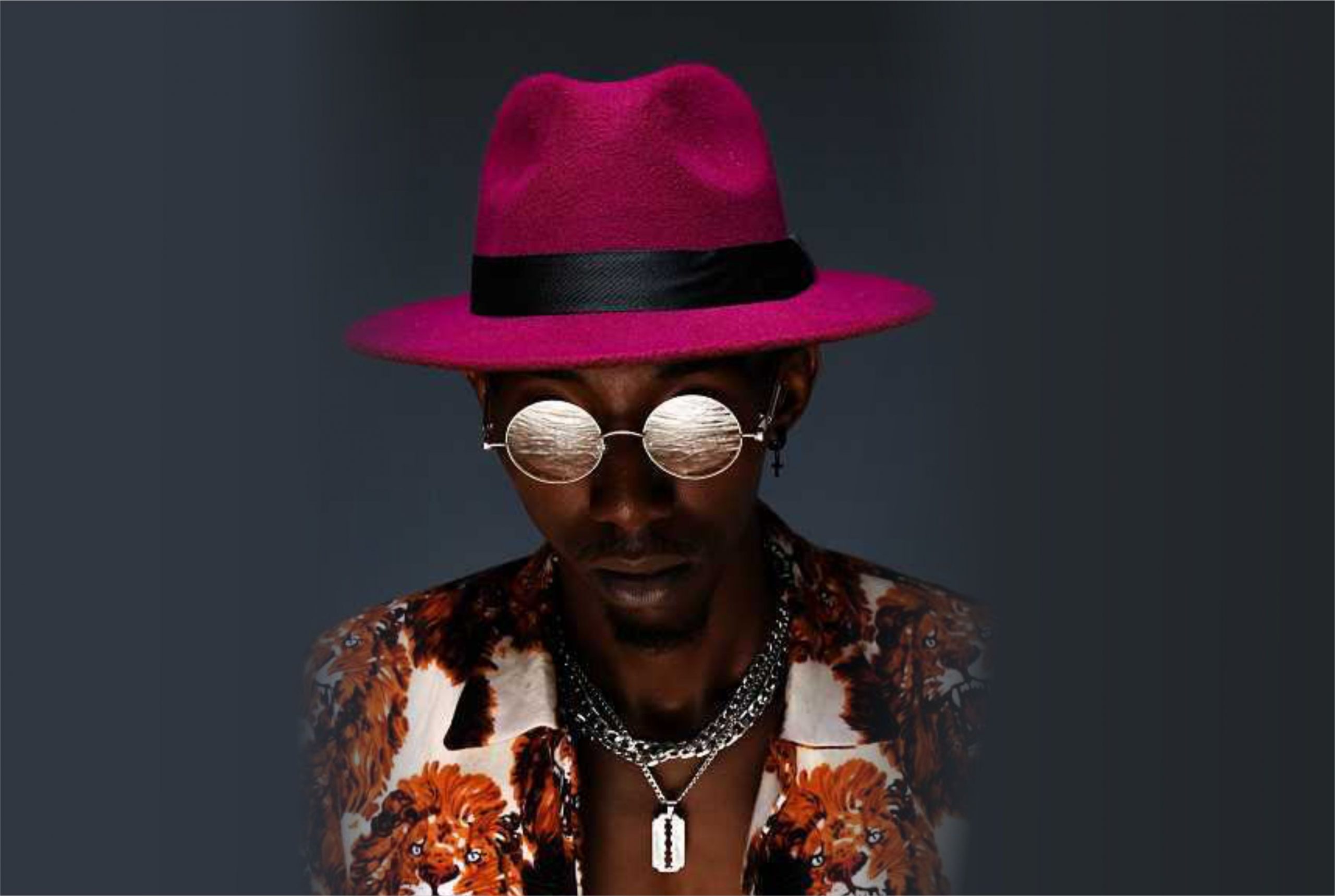 What began as an unflinching interest for fashion soon became a professional custom clothing outfit for diversity and innovations. And in 2019, Isidore officially launched the branded cloth tags for exclusivity and uniqueness. This, according to Chibuike, increased sales by 2%.
During a conversation with smepeaks, the young fashion entrepreneur disclosed that Isidore is guided by seven key principles: timeless creativity, timely delivery, functional capacity, originality, sustainable innovation, selective clientele and customer satisfaction. Chibuike notes that the brand's clientele includes young male students and civil servants. Isidore is focused not only on male but also serves female clients who need budget-friendly beautifully sketched matching design outfits.
"Fashion or tailoring to me has not always been about the money. Sometimes I just want to shop for people within a budget or pick out the best outfit for a function or occasion," Chibuike highlighted.
Through the waves: sink or swim? 
Being a student at Babcock University, combining school work and business could be taxing. Also, the university makes it almost impossible to run a business within its walls due to its religious affiliations.
"The school found out that a lot of entrepreneurs existed on campus and began making adjustments to what kind of transactions could take place within the school," he disclosed.
However, Chibuike strives to run the business remotely.
"But while trying to balance university life, this passion became a struggle because I couldn't practice anything I had learnt in the university. I leaned on YouTube tutorials and fashion icons to learn other parts of the industry: business, fabric types, and a variety of products," he said.
Nevertheless, this has made major changes such as expansion, mass production or publicity unachievable in the short run.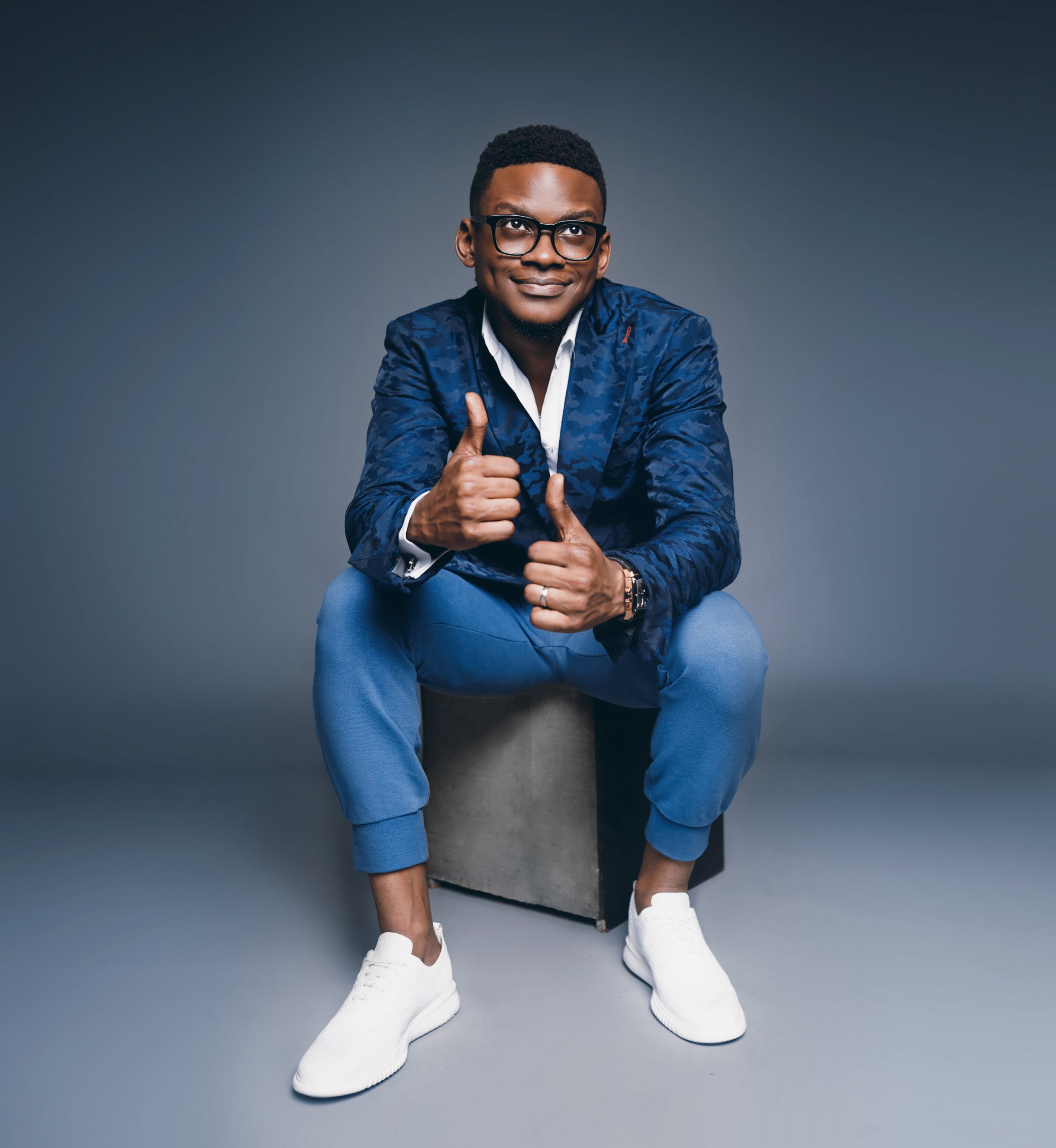 Asides from the challenges faced with running a business in school, Chibuike confessed that sometimes the creativity flow can get stuck if tasks are on the high side.
"From the aspect of being a creative, mental state of mind could pose a threat if activities get overwhelming. With the absence of heavy socialisation on campus one can't simply do what they like that eases out the stress," he mentioned.
In addition to one of the hurdles of running the business, he revealed that lack of funds also impedes the plan to carry out new projects.
Light at the end of the tunnel
"Pursue your passion," they say, "and everything will fall in place." This agelong saying holds true in Chibuike's case. Young as he is, things appear to be falling nicely into place for the growing straight-out-of-school fashion brand.
In March 2020, subsequent to pitching his business before a panel of judges alongside other competitors, Chibuike became the first runner-up in the Vasiti Career Fest: a student entrepreneurship and empowerment event that took place at Babcock University Stadium, Ogun, Nigeria.
As a runner-up, he won a chance to be promoted and given media consultations, mentoring opportunity in business and entrepreneurship and a few Bitcoins. Apart from these, Chibuike noted that Vasiti assisted him with levelling up his MC skills.
Isidore appears to have also made a major mark in production of outfits for students in Babcock University. And beyond the four walls of the university campus, the brand prides itself in designing and producing outfits for C-Suite executives, music artistes, and a few political candidates. For a small business that's barely two years old in a highly competitive space, this is a laudable feat.
In addition, Chibuike has won "Trailblazer of The Year 2020" at the Mass Communication Students Association Awards (MCSA) Babcock University, as well as being selected as the Nigerian Representative for the 2020 Roger Hatchuel Academy class, for the Cannes Lions Festival.
Going forward with the brand — Isidore 
The brand which is targeted at men between the ages of 15-70 plans to produce a unique line for design and sales of female outfits. This line would be created to focus on uniquely providing aesthetic natives, suits, pants, T-shirts, athletic wears and costumes for different forms of entertainment.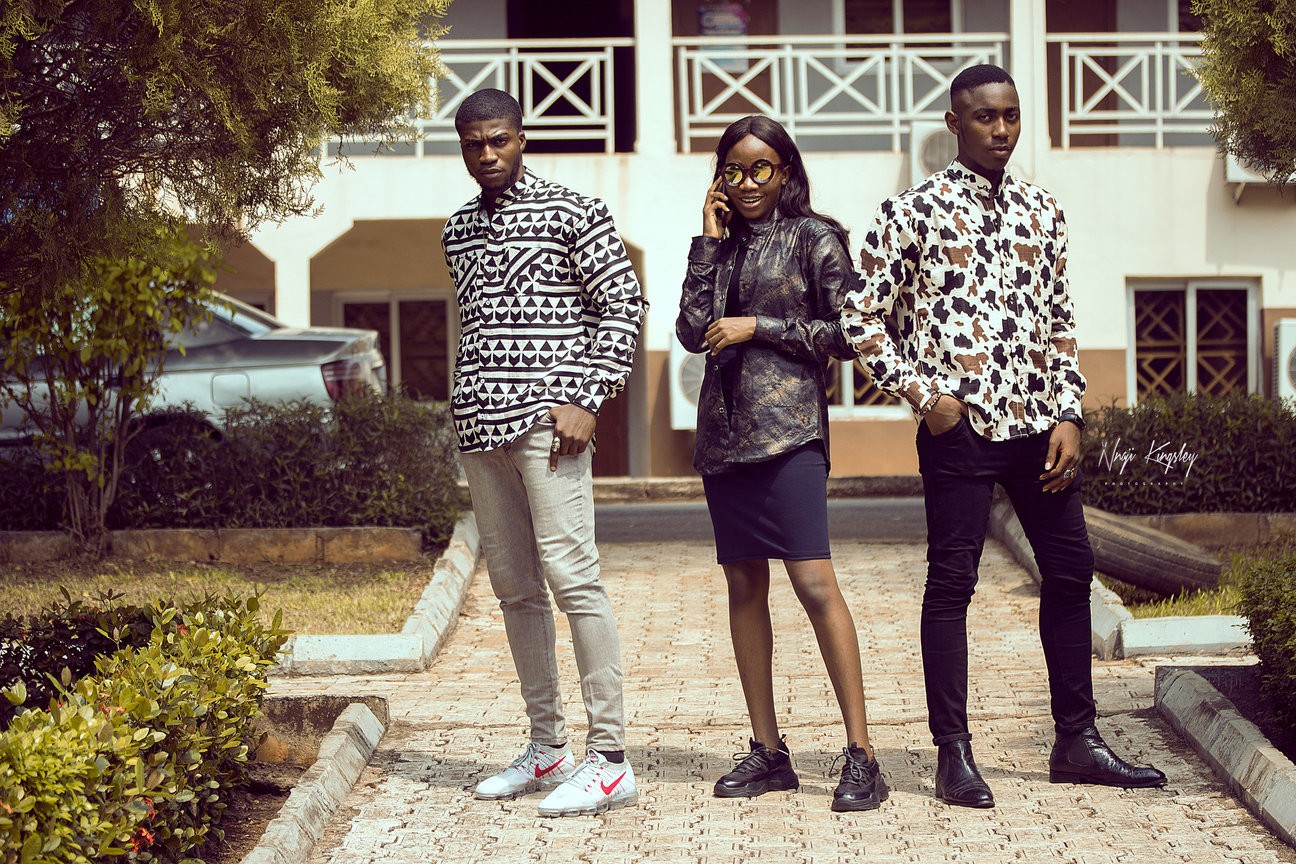 Personally for Chibuike, Isidore is still an emerging brand. But the question remains, will he continue in this line or at some point, go to practise what he studied in school?
According to a report, the Nigerian fashion industry has grown in size and sophistication, attracting global attention within a decade. In addition, the GDP data from the National Bureau of Statistics (NBS), the "textile, apparel, and footwear" sector has averaged growth of 17% since 2010.
How does he plan to sustain this ever-evolving industry, where players with deep pockets are not relenting in their quest for market dominance?
"I've always had this tough dream of being a jack of all trades and master of all. Mainly, I want to work smart enough to create a balance where my skill set like copywriting and marketing support my fashion passion. One passion supports another," Chibuike stated.
To sustain his business in the burgeoning fashion industry and stand side-by-side with other competitors, he said: "I want to exist with other brands (competitors), collaborate with them to grow even further and simply make fashion for those who love the line. Sounds almost uncompetitive, but it's a smart move to pull through in the industry for me."
He further admitted that though the competition is really stiff, it makes the industry interesting because it boosts creativity and causes a redefinition of various types of fashion.
"I'd take it easy on Isidore by studying the industry and finding a niche for it. For now, the brand is a "learner" not a threat yet," Chibuike concluded.
While Isidore may have started out as a spark, there's so much it needs in place to attain the heights it seeks. Chibuike appears to have a plan of  "keeping Isidore's knowledge of emerging fashion trends and styles updated", but what makes a sustainable business goes far beyond innovations and trends.
The good thing is, the young founder has this understanding and like every emerging entrepreneur, relenting is not an option for him. "We can only do more", he says.
---
We've partnered with Sidebrief, a Legal compliance company to help as many as possible businesses access and get the necessary document for the FG ₦50bn Covid-19 credit facility. Interested? Get started for free. 
---
Got a story worth telling? Shoot us an email with SUBJECT — "Story Worth Telling" — to [email protected].