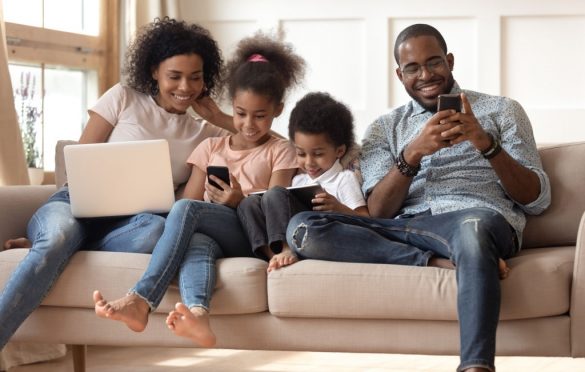 Children and smartphones: Your child's digital life might be more compromised than you think
The internet wasn't the central point of human existence until COVID-19 pandemic forced the larger part of humanity to depend solely on technology. While the novel virus successfully confined people to their homes, it also caused an uptick in children's online activities as many schools are tilting towards virtual classes.
---
Read also: Nigeria is tilting towards online learning, but the challenges are far too overwhelming
---
Indeed, technology has immensely helped school children "stay in class" during this period, but we can't write off the possible dangers threatening the minds of minors over unsupervised internet activities. 
Where control is wanting, curious kids can search, visit X-rated websites, watch videos or come across other related contents on the internet that are neither in line with nor healthy to their learning process. They could explore public pages or groups meant for adults and also post on these pages. Hence the need to check your child's digital life.
A report by Kaspersky shows that 25% of Nigerian parents find something potentially dangerous in their child's social media account, while 34% stated that their children have seen or listened to things that seemed suspicious to them, either videos (68%), music (43%) or photos (25%). 
Also, the kind of groups and public pages children joined, posts they published or shared, people they interacted with, video on their pages, and private messages were captured in the report. If anything, it's a clear attestation of how much kids are interested in exploring the "vast" World Wide Web in today's world. 
Unfortunately, not many parents deem it fit to know what their kids are doing on the internet. Only 19% are friends with their children on social media platforms according to Kaspersky. 
"I'm friends with my children on Facebook and they are also on my WhatsApp because those are the apps I mostly use. I can see what they post on these platforms but I'm not sure of other apps as I don't have them installed on my phone," Femi Adedigba* disclosed. 
Confirming Femi's thoughts, millions of parents are active on Facebook but barely have interactions with other social platforms like Twitter, Instagram, TikTok, Thriller, Snapchat, which are the choice platforms for their teens and pre-teen children. Parents mostly have no idea what their children do on these apps. 
How then should a child's digital life be supervised? 
Monitoring your child's digital life 
Technology is ubiquitous, from the very moment you wake up each morning to the time you go to sleep, it's rapidly evolving. And as it grows, many people keep joining the train. In fact, a report shows that as of April, almost 4.57 billion people were active internet users encompassing 59% of the global population. 
Another interesting fact about the internet is that more than 300 million photos are uploaded to Facebook every day, 800 million likes per day, and 175 million love reactions per day. Also, Facebook has more than 2 billion active users who have an average of 155 friends. 
All these are clear indications that there are millions of activities taking place on the internet and as such, a child's digital life can only be controlled to some extent, not totally monitored. This is because it's almost inevitable to stop using the internet. Healthy restrictions can prevent children from being cyberbullied, harassed or exposed to X-rated contents.
However, some parents may over-regulate teenagers' digital activities to the point that they miss out on other opportunities the internet offers. And it could be partly because there isn't a total understanding of technology. Thus, the need to create a balance between what the internet is being used for and how it's used.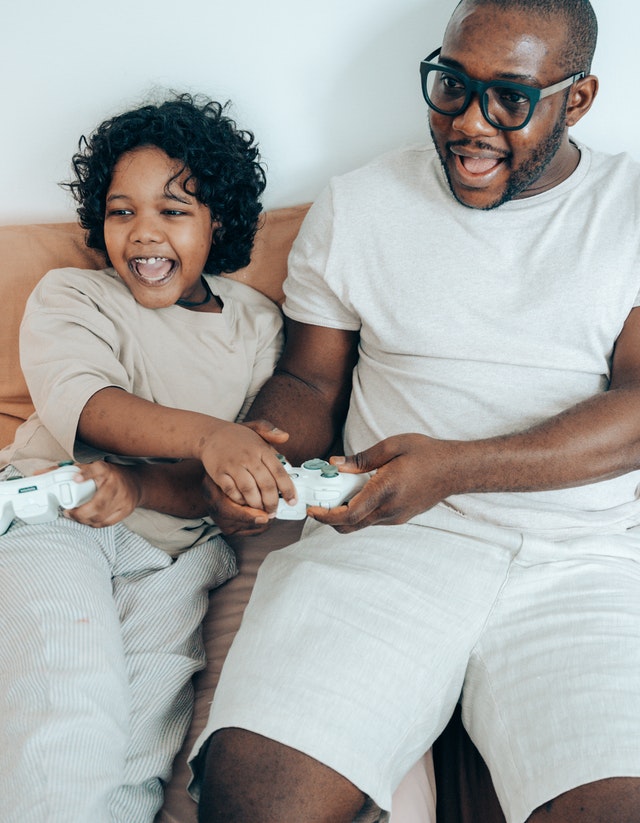 A Child Care Expert, Murphy Simon, highlighted that parents can monitor their children's digital life and secure their social media presence by having a clear knowledge of what platforms they use. 
"The first best practice is to actually understand all the platforms you think your child will have access to. You should be well acquainted with social media itself and every other digital platform. You also need to understand what happens on these apps and know which one your child would use," Murphy said. 
There is also a need to limit the way children are allowed to use smartphones. Murphy noted that there are tablets for kids which allows parents to limit their online interactions, and basically set their use for educational content and sometimes, entertainment. 
Recently, Facebook launched Messengers Kids to help parents control the account of their youngsters  between the ages of 6 and 12. You can as well set feed filters on Facebook and Instagram pages for your children to prevent explicit content from encroaching into their timeline. 
There are also some tech tools like Bark, Kaspersky Safe Kids, Norton Family, Net Nanny, Qustudio and a host of others that help you keep an eye on your child's smartphone. 
Beyond doing these, Murphy believes that parenting style plays an important role in how a child is raised. 
"For teenagers, the teen years are usually explorative, they want to explore. So, sometimes they see their parents or anyone that wants to contend with them as enemies because they feel in charge already and also have their life to live. Most teenagers become their parent's enemy at that stage because they don't want anyone to engineer their life. At this age, the parents need to be soft and really take their time in controlling and defining how their children behave," Murphy avers. 
Although, asides restricting a child's internet usage to stop them from accessing censored content, another key part to focus on is the case of cyberbullying.
Subsequently, we'd explore the correlation between the internet, children and cyberbullying.
---
We've partnered with Sidebrief, a Legal compliance company to help as many as possible businesses access and get the necessary document for the FG N50bn Covid-19 credit facility. Interested? Get started for free. 
---
Got a story worth telling? Shoot us an email with SUBJECT — "Story Worth Telling" — to [email protected].