New to content marketing? These top 10 tools will help you get started and succeed
How do you manage a wide scope of market demands to avoid losing customers?
In the United States, there are approximately 30 million businesses and small companies with under $5 million sales per year which are expected to spend about 7-8% of their total income on marketing and advertising.
These companies are also advised by the U.S. Small Business Administration to allocate 25% to 30% of their total marketing budget to content marketing. This only goes to show the importance of content marketing for small, medium and big businesses.
Meanwhile, in Nigeria, there are over 37.07 million micro, small and medium-scale enterprises (MSMEs) according to the Ministry of Industry, Trade and Investment.
With content marketing, random online searchers can be converted to become a regular visitor on your website, they can translate to customers thus increasing the bottom line of your company.
Although there are a lot of content marketing tools, we have collated 10 top essential tools that will not only make your marketing strategy outstanding but also drive customers to the website as well as increase sales.
1. MailChimp
Email marketing is one of the most effective content marketing tools for small businesses as it's easy to manage; it gives business owners control and access to their customers.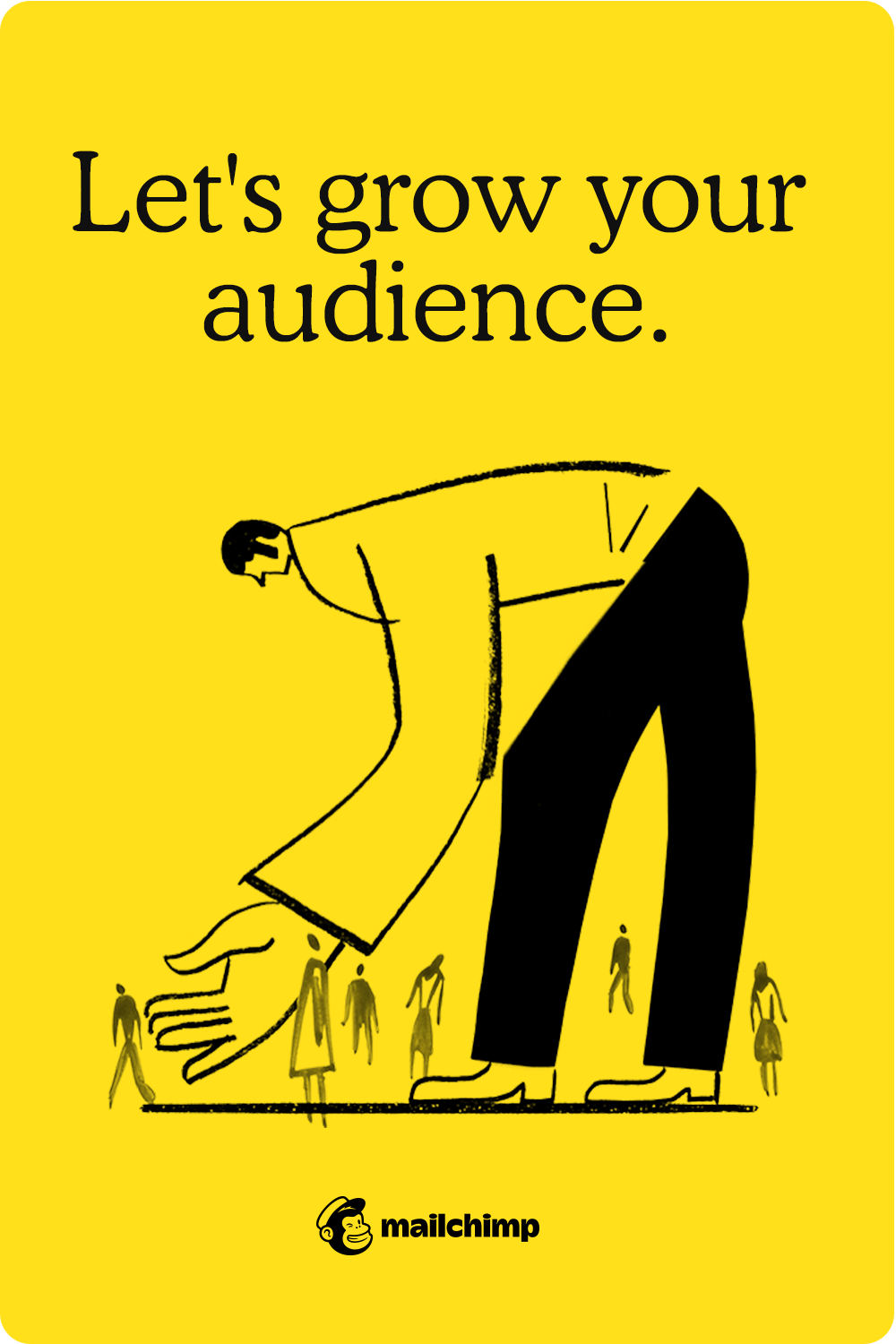 Do you want to reach out directly to your customers via mail without making it seem like it was sent by a robot? Do you want to customise the mail yet automating it?
With MailChimp — an email marketing software — you can reach a wider audience, without losing the human touch; create and manage a list of subscribers; add new subscribers; build an email campaign; generate a report of your email performance; set up automated emails etc. It also enables you to build an email landing page.
2. Hubspot
Hubspot is another content marketing tool that gives you free email templates and also creates compelling headlines for your content marketing campaigns.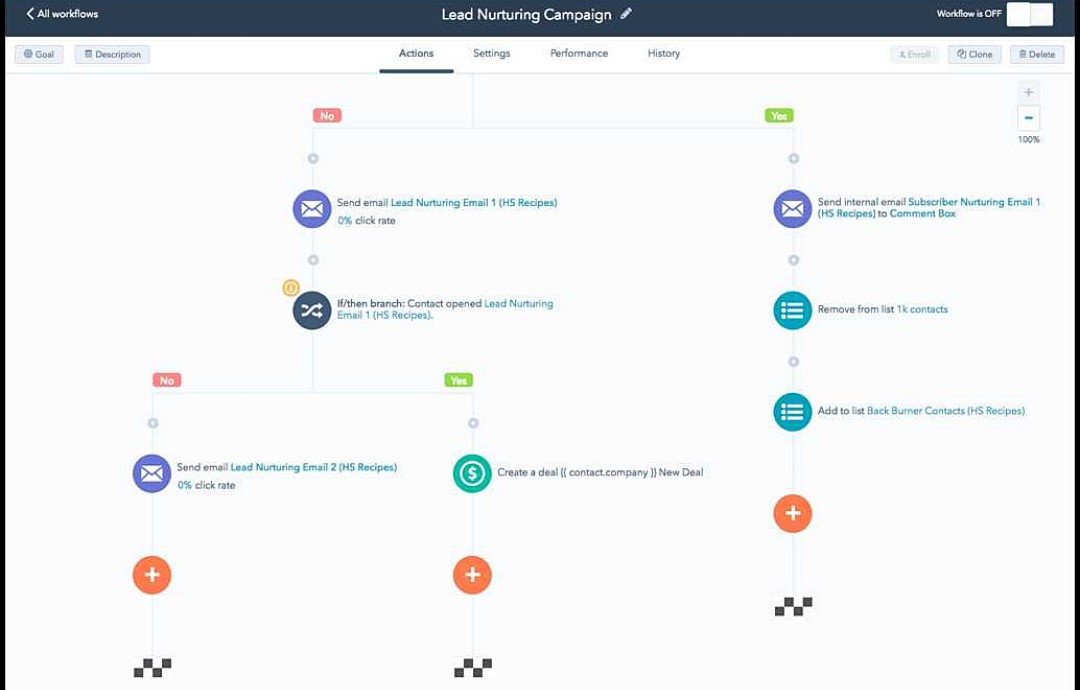 You don't have to bother about juggling between different platforms to reach out to potential and existing customers. With Hubspot, you can manage your client base, nurture leads and contacts, integrate your social media platforms, automate emails, create landing pages, analyse your website, search engine optimisation, and also monitor the progression of your marketing.
In Hubspot, you can view the detailed reports in your account or even create custom ones and when HubSpot receives new information about a lead, it automatically updates the records.
3. Google Analytics
It is a web analytics platform offered by Google. The tool gives marketers detailed reports and analysis of website information: customers engagement with the web content, what they are interested in, what works and what doesn't.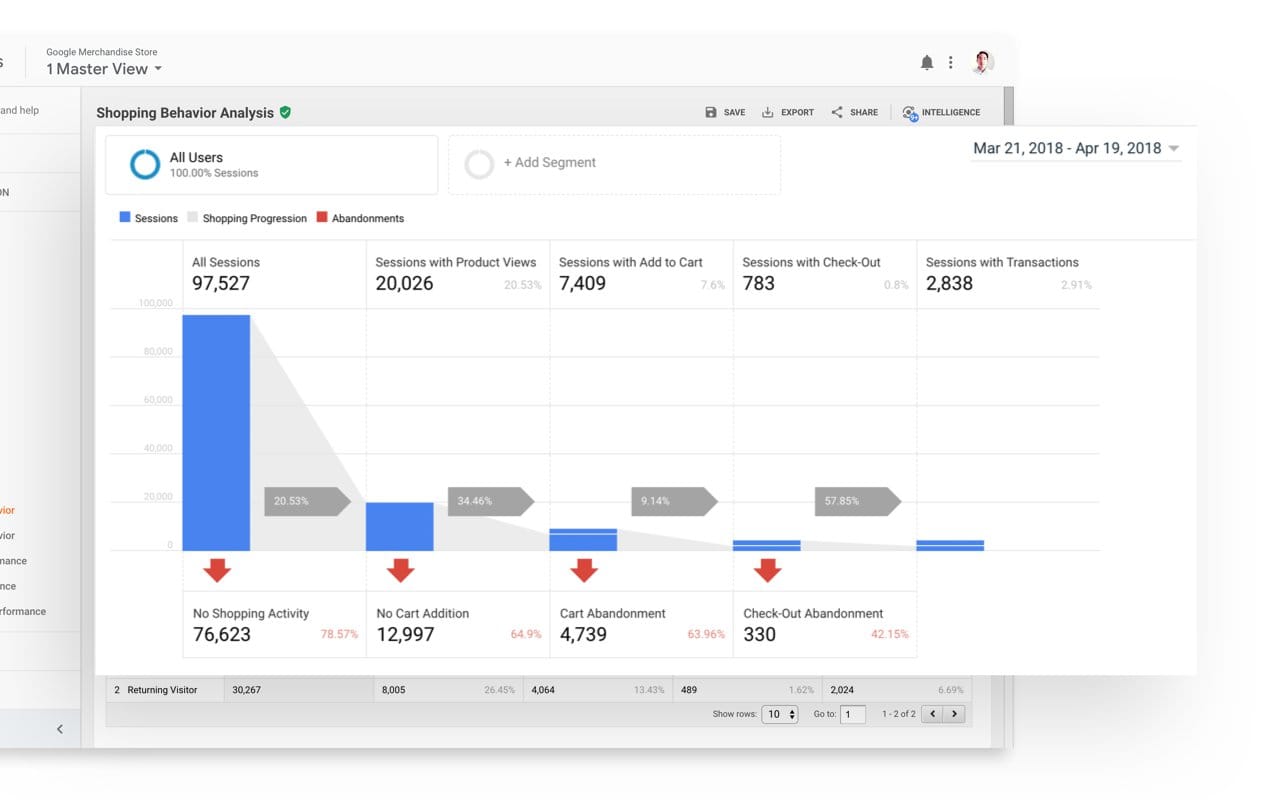 With Google Analytics, you can monitor your online strategies and user experience. You can take note of bounce rate — the percentage of visitors that bounce off your website without interaction after viewing a page –, page or session — the average number of pages each visitor has viewed which doesn't include those that have bounced –, average Session Duration — the average amount of time spent on the website by each visitor.
Though the platform is free to use —  small businesses can use the platform without paying a monthly charge — there are advanced features that come with recurring fees.
4. Hotjar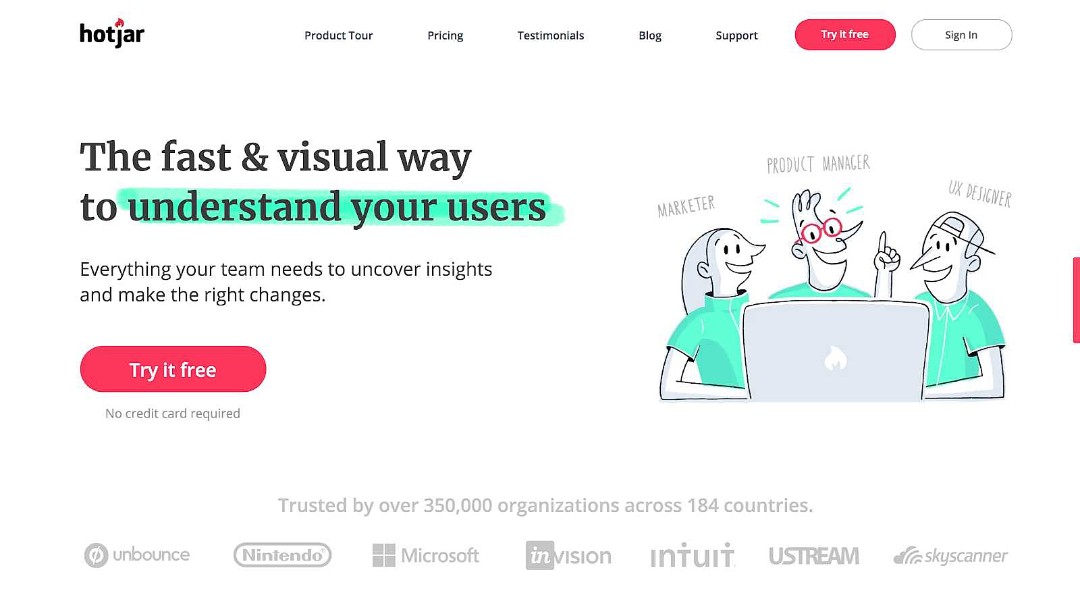 Do you want to understand why your customers are bouncing off your website, how they are really using your website and getting their feedback? You should use Hotjar to understand your customers' behaviour and improve their user experience and conversion rates.
Hotjar helps you with the video recording sessions of what customers are clicking; allows you to ask users why they have or have not performed a certain action; enables them to leave comments on the website and also ask for their opinions.
5. Buffer
Managing different social media accounts for a business can be overwhelming. With Buffer, you can plan, organise, schedule different posts and publish your content for Instagram, Facebook, Twitter, Pinterest, and LinkedIn from one dashboard.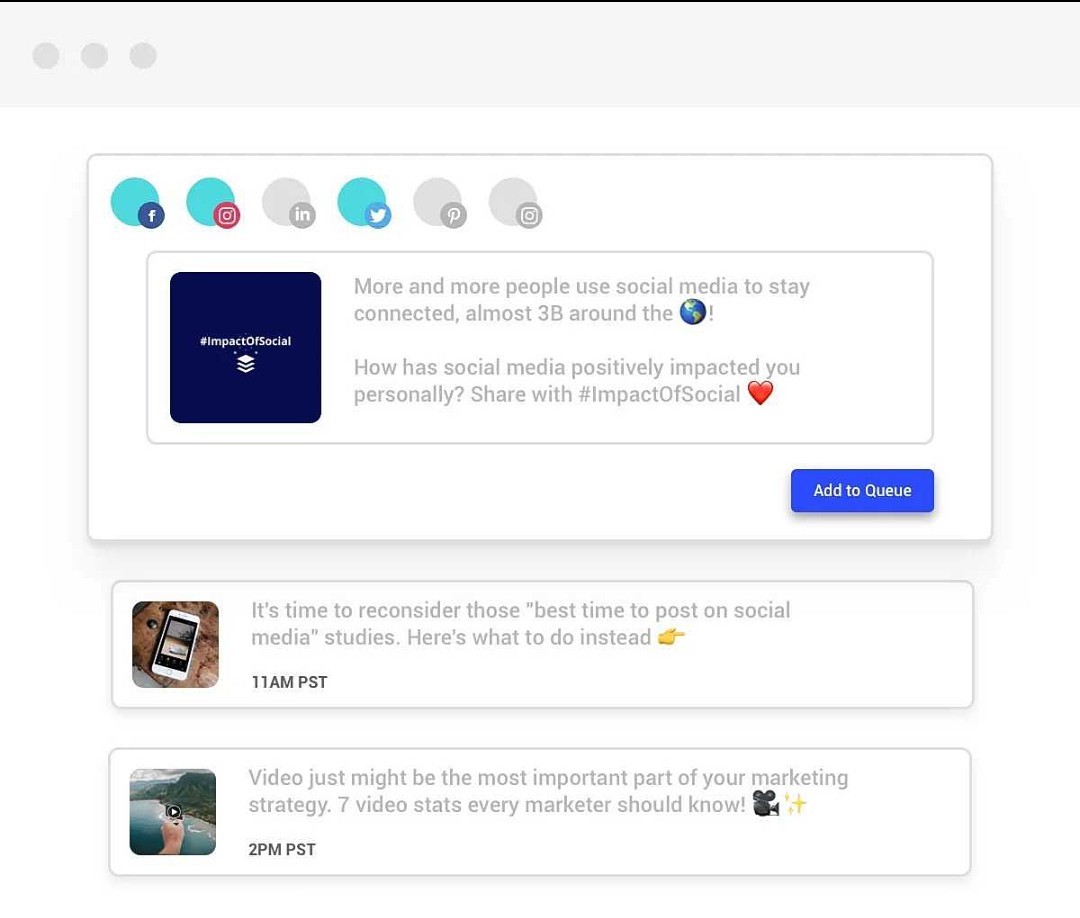 This saves you the trouble of logging in to various accounts and helps you analyse results and engagement with your audience.
6. Google Trends
Google Trends, a website by Google that allows you to analyse data, latest trends and top search queries by categories and countries on Google.
If you sell products online, with Google Trends, you can learn of a market in another state or country you were not aware of. Additionally, if you're looking to open a physical store in another location, this tool can help you determine the geographical areas where your service is mostly needed.
You can also have a peek into where your competitor is currently succeeding and where there may be room for you to join the market.
Google Trends is totally free and easy-to-use.
7. Grammarly
Upon visiting a website, poorly written content could turn off prospective customers. Grammarly is a digital writing tool that uses artificial intelligence to correct and improve any shoddily written content. It helps remove grammatical errors or omissions and also check for spellings.
Installing a Grammarly extension on your browser helps enhance your writing by making suggestions in seconds.
Though Grammarly is free to use, it also has an upgraded version that gives premium features.
8. Slack
Do you manage a team remotely and you want to collaborate and communicate with them on important conversations as well as team bonding? Slack comes in handy.
Slack is a team communication tool that can be used via desktop or an app on your smartphone. Instead of sending numerous emails to your teammates, you can easily communicate with them via Slack.
You can also share files on the app as well as within Slack groups where you can disclose information relevant to your industry with the rest of the team.
9. Canva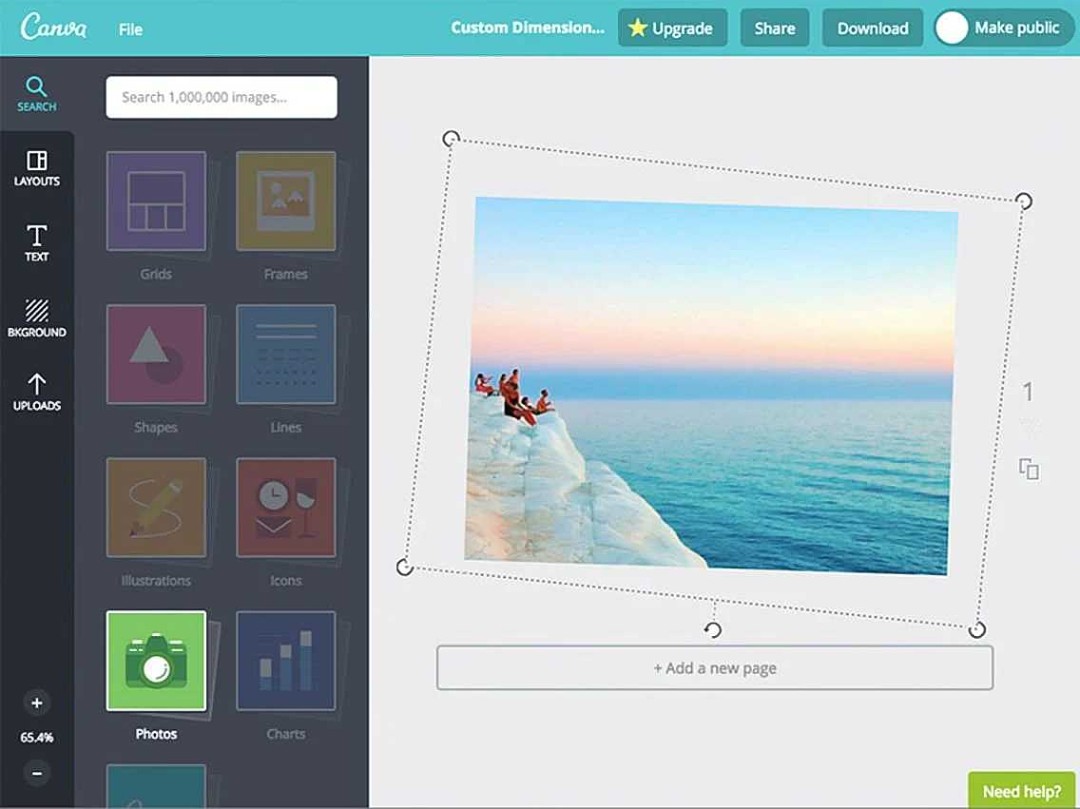 With Canva, you can create designs, images, posters and presentations for free. There are free templates that enable users to edit and design their preferred images or visual content.
Even if you have little or no graphic design skills, you can use the ready-made templates to design your social media posts.
10. Pixabay
Clean images tell stories to the audience and give them a feel of what they might be looking for.  Pixabay is one for the content marketing tools that give you a wide range of free stock pictures to choose from. You can also use Pexels and Unsplash to find royalty-free images.
Though there are more content marketing tools online, it is important to create valuable content that will drive customers to your website and thereby increasing sales for your business.
---
We've partnered with Sidebrief, a Legal compliance company to help as many as possible businesses access and get the necessary document for the FG N50bn Covid-19 credit facility. Interested? Get started for free. 
---
Got a story worth telling? Shoot us an email with SUBJECT — "Story Worth Telling" — to [email protected].