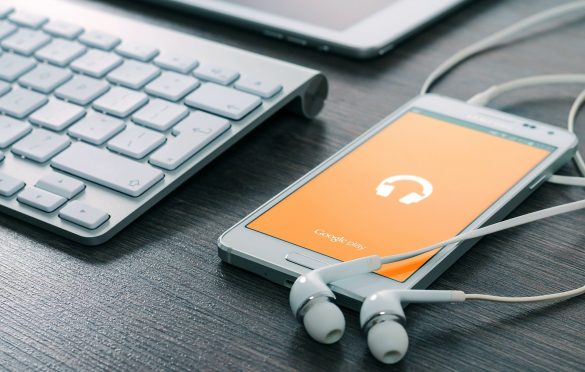 Tech Crawl: RIP Google Play Music, Facebook censoring COVID-19 posts, IG enables comment filters, Telegram halts Crypto plans
Tech Crawl is smepeaks' weekly report of all happenings around the tech industry.
Rest in Peace Google Play Music, you will be missed
By the end of the year, Google Play Music is expected to shut down. Google is taking this step in favour of the company's newer service; YouTube Music.
Though it isn't specified when Google Play Music is going to shut down totally; it's going to happen it has advised its users to migrate their library to YouTube music so they can retain their songs collection.
The company mentioned that Google Play Music users will receive a detailed email on how to transfer their full library on Google Play Music to YouTube Music.
Facebook censors 2.5 million COVID-19 posts
In an attempt to stop users from buying fake and dangerous products — masks, sanitisers, cleaning wipes and COVID-19 test kits — Facebook said it has removed 2.5 million posts offering these products.
The social media giant claims to have used the same artificial intelligence technology it uses to remove sales of guns and drugs to remove such posts from its platform. It also removed hundreds of thousands of posts that could lead to physical harm such as the post that encourages users to drink disinfectant as a cure to coronavirus.
Instagram enables bulk comments delete; also testing pinned comments
Instagram said it's rolling out a feature that will help users delete up to 25 comments at once and also restrict multiple accounts at the same time.
In addition, people now have more control over who can tag or mention them in a post; users can choose whether they want everyone, just people they follow, or no one to be able to tag or mention them in a comment, caption, or instastory.
This feature can be activated in privacy settings on the app.
Telegram discards plan to build its own cryptocurrency
The cloud-based instant messaging app is discarding plans to build its own cryptocurrency platform.
This move is coming after the Securities and Exchange Commission told Telegram to stop the sale of its Gram cryptocurrency after violating securities laws by selling $1.7 billion of it to investors in 2018 without registration.
The Chief Executive Officer, Pavel Durov had said that they are leaving the plan for the next generation of developers and entrepreneurs to pick it up and also learn from their mistakes.
Facebook launches Messenger Rooms, a competitor for Zoom
Zoom, a web-conferencing tool has recorded a new competitor asides Microsoft Teams and Google Meet as Facebook globally launches Messenger Rooms: a new group video chat service that supports video calls with up to 50 participants with no time limits on call length.
Messenger Rooms works as a drop-in video chat that Facebook alerts users via a new section in the news feed or push notification when a friend using the feature creates a room.
Users can start a call from Messenger or Facebook and also send invites to other users, even to those without a Facebook account. A report states that sooner, users will be able to join and initiate calls from inside Instagram DMs and WhatsApp.
It will be interesting to see the turn out of the competition between these web-conferencing and social media platforms.
Twitter to make it easier to see quote tweets on iOS
Recently, the company announced that it has added a new way to see how many people have retweeted and added comments to a tweet: the caveat is that it's only available on iOS.
Don't miss the Tweets about your Tweet.

Now on iOS, you can see Retweets with comments all in one place. pic.twitter.com/oanjZfzC6y

— Twitter (@Twitter) May 12, 2020
The new feature organises all of the retweets with comments into a list, it can be accessed just by tapping on a tweet and then clicking on the word "Retweets." This will show the retweets with comments or a "quote tweet" and the list of retweets with no comment.
The Verge states that the new feature will be coming to the web app and Android in the coming weeks.
In another news, with no end in sight to the coronavirus pandemic, Jack Dorsey — the CEO of Twitter — announced that its employees should continue to work from home "forever".
Facebook issues $100K challenge for developers to build an AI that can identify hateful memes
Overtime, memes have become a live wire of communication on different social media platforms: from funny to discriminatory memes on Twitter, Instagram and even Facebook.
Facebook said it's starting a $100,000 challenge: this is for developers who will create AI models that can recognise hateful images and memes.
The tech giant said it will provide developers with a database of 10,000 "hateful" images licensed from Getty Images and it will contain images of often reported means on social media.
To learn more about the competition, you can read it here.
Google Chrome adds a new feature to rival WhatsApp
The competition between the web and social media platforms keeps getting interesting as each platform continues to add new features: especially for video calls to their app.
Google Chrome wants to enable people using the software to start a video call in a quick one-tap. With Google Duo, users can now make video calls through their browser.
Prior to this, Google Chrome supports WhatsApp web, though it doesn't allow video calls.
---
We've partnered with Sidebrief, a Legal compliance company to help as many as possible businesses access and get the necessary document for the FG  ₦50bn Covid-19 credit facility. Interested? Get started for free. 
---
Got a story worth telling? Shoot us an email with SUBJECT — "Story Worth Telling" — to [email protected].