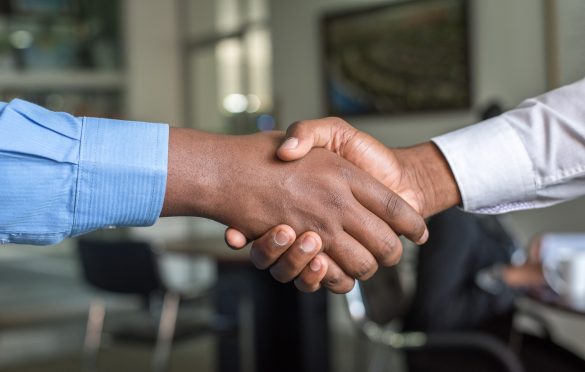 Founders Institute partners Enye to support early-stage founders in Lagos with technical resources
Over time, technology has been playing a significant role in shaping many industries in Nigeria. Many people have then taken a cue from this and delve into the tech industry: taking training and jobs in software development, engineering and other related roles.
Seeing the impact of technology in alleviating social, political and economic problems: Founders Institute (FI), Lagos partners with Enye Inc. to further connect early-stage startups with technical resources in Lagos.
Founders Institute — a pre-seed accelerator programme — and Enye Inc — a nonprofit talent accelerator — will work jointly with aspiring software engineers and entrepreneurs in the tech space through their engineering cohorts.
Although there are many talent accelerator programmes that train software developers and engineers, Enye Tech reportedly trains Nigerians — in software development, enterprise architecture and project management — and pairs intermediate engineers, after a fully remote six-month intensive training and mentoring programme.
In a statement received by smepeaks, the Lead Director, FI Lagos, Wande Adalemo, mentioned that "This partnership deepens our offering, at Founder Institute, Lagos, as we are constantly looking at building the Lagos ecosystem. This is Africa's fifth-largest economy and little progress has been made, despite the potential $2bn value, yet to be unlocked. Collaborations like this will ensure that value is translated to tangible outcomes, for Founders who join the program in Lagos.
"This is one of the many partnerships and collaborations that will ensure that building a start-up in Lagos is easier. I am, especially, looking forward to this, for this cohort and many cohorts, thereafter," Wande added.
FI Lagos partners with Enye Inc to support and provide resources for the 20+ start-ups and each year, they will join the Founder Institute, Lagos.
Similar to what Africave — an organisation that connects global companies to elite software engineering talent from Africa — is doing, Enye claims to be committed to helping Nigeria-based start-ups get access to properly trained intermediate engineers.
There is a need to equip junior developers with the right training and guidance and asides supporting startup founders in Lagos, they will also train entrepreneurs from the idea to early company stage.
The startups will also be provided mentorship support, structure and global network of entrepreneurs needed to start an enduring company.
This isn't the first time FI Lagos is supporting early-stage founders. In March, Founder Institute, Lagos partnered with Benchmac & Ince to support and provide resources for the 40+ startups joining each cohort of the navy-seal programme.
In the same month, it also partnered with Semicolon — an organisation interested in turning the youth population into an army of technologist — to further connect early-stage startups with technical resources.
Across six continents, the Founder Institute graduate companies include Udemy, Realty Mogul, Travelcar, GoPlaceit, Appota, and many more. However, it remains to be seen which organisation the Founders Institute 's next partnership lies with.
---
We've partnered with Sidebrief, a Legal compliance company to help as many as possible businesses access and get the necessary document for the FG N50bn Covid-19 credit facility. Interested? Get started for free. 
---
Got a story worth telling? Shoot us an email with SUBJECT — "Story Worth Telling" — to [email protected].