Coping with Nigerian parents — the untold tussle of working remotely 
In the last few weeks, many states have started easing lockdown in Nigeria. Although some companies are still working fully remotely, others expect their staff to show up at the office once or twice every week. 
The common denominator among companies and their staff is the hope that the coronavirus takes its leave soon enough, so the new normal can be fully embraced. But for many people, working remotely hasn't been an entirely easy course. 
The regular nightmares of power instability, data insufficiencies, internet fluctuations — you probably have lost count of 'hello, can you hear me?' during meetings —  and unconducive work environments go without saying.
But asides these, there are other active but subtle — and very irritable — factors that are frustrating many remote workers in Nigeria more than we can possibly imagine. 
Eighty percent of the victims of such irritable factors are those possibly living with parents or guardians who barely grasp the concept of working from home or doubt the legitimacy of remote works. 
Let's get started with the most popular factor.
You're probably a "419"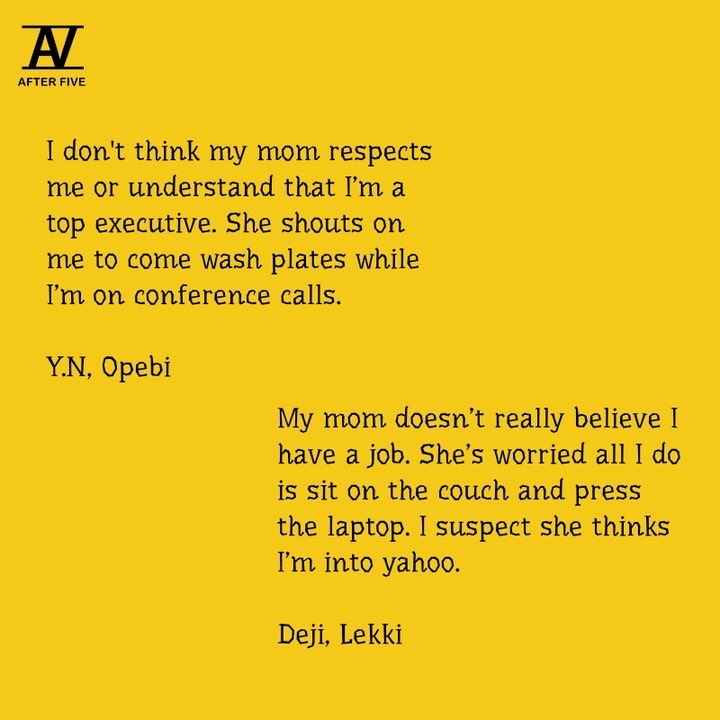 M: What are you doing? 
S: I'm at work 
M: You're at work seated in your room with your computer? 
S: Of course, yes
M: Hope you're not a 419, scamming people of their hard-earned money
If you're probably staying with your parents while working remotely and every time they knock on your room door, you're busy with your laptop and you barely leave the house to the office, an average Nigerian parent may conclude that you're a 419 (fraudster).
---
Read Also: Here's what "419" really means 
---
Well, don't blame them, blame the digital revolution. The reason for their conclusion isn't far-fetched. Many parents could have had their career days as civil servants. As such, the normal idea a handful of Nigerian parents have about having a job is 9-5 work hours at the office not working remotely and definitely not in bedroom with a laptop and a cup of coffee. 
Moreover, there's been an uptick in cyber crimes lately, and hey, they also watch the news.
So, if you face this dilemma, you might want to explain every detail of your job to save yourself the stress of having to provide the same answer, over and over again, when asked if you're a "419". 
You're being sent on never-ending errands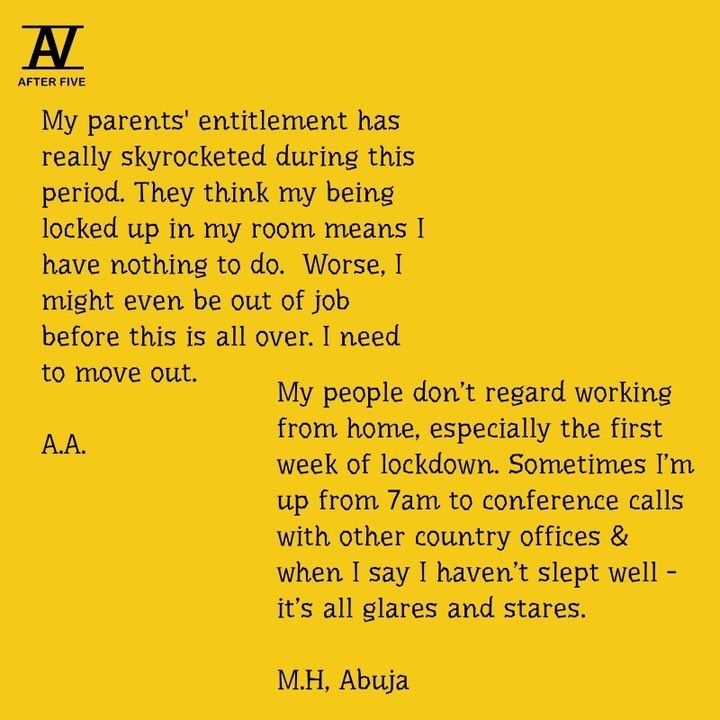 Imagine that you had a meeting to prepare for and only a few minutes before getting started, your parents — mother especially (all hail Nigerian mums) — calls you to go get groceries, check the clothes in the washing machine, or do the dishes. Frustrating right? 
Working from home while staying with your parents gives them the chance to send you on continuous errands just because they feel you're not busy and you're most likely just seeing a movie on your computer. Oh, some may think, even if you're working, you can't possibly be doing any serious work from home. And that, right there, is the annoying part because bosses don't understand these things. 
While you may not be able to totally do away with interruptions, setting a work time for yourself and getting your family members to stick with them will be helpful during your work hours. Just ensure you give them a little family time too, so it's a win-win… yes? 
You have little or no privacy; even in your room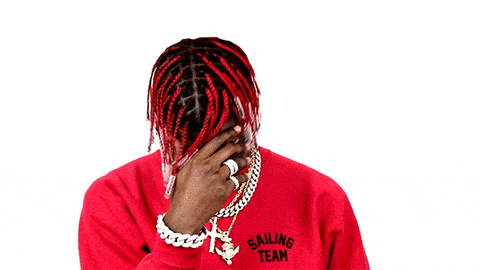 Oftentimes, there's a need to have a clear head when working on a particular task to achieve the much-needed results, meet your deadlines or make up for failing KPIs. Other times, it could be a quiet room that's necessary to gather thoughts together or understand what the person at the other end of the call is communicating. 
Although you may have a room for yourself, it doesn't change the fact your room door might get knocked on (if they ever knock) every other time all in a bid to get your attention thus causing a distraction. 
Except you're working from the basement (which still isn't a guarantee), when working from home (especially some family house), you have little or no privacy for yourself. Almost everyone and everything is starring in your face, invading your space. 
Perhaps you've got younger siblings or cousins who came visiting around the house, this becomes another tussle. If you're not asking them to drop the TV's remote, you're probably sending them away from the kitchen or any other thing that could be harmful to them.
When faced with this challenge, put a do-not-disturb (DND) sign on your door, have your headphone/ earphone plugged in to avoid distraction or lock the door and pretend you're not home.
Tight deadline versus work hours disruption. Who does that?!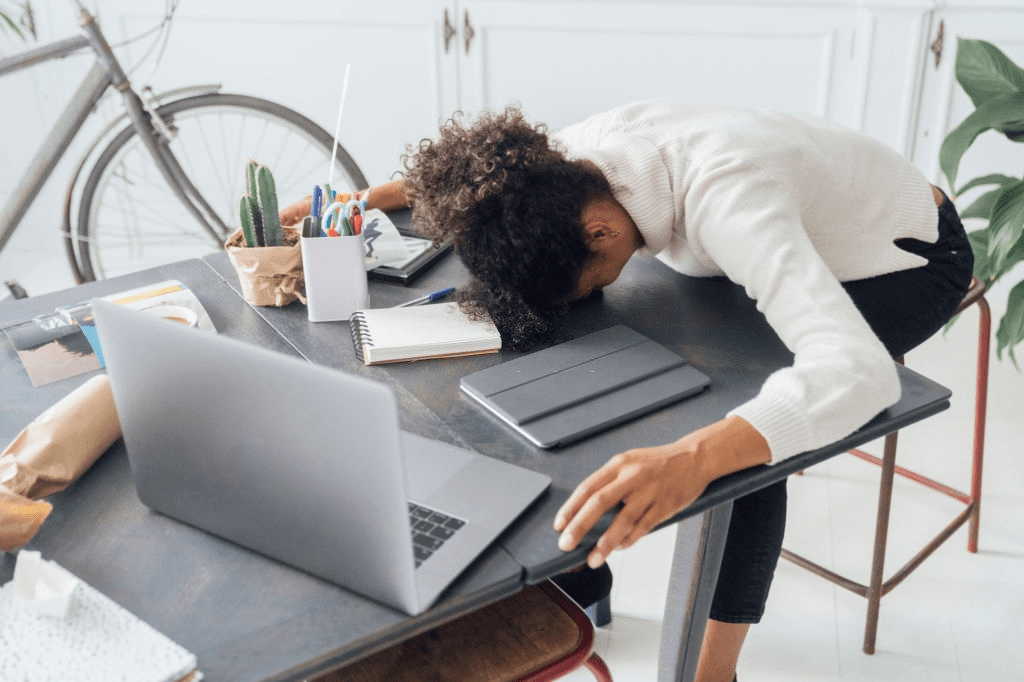 Spending time with your loved ones is absolutely a beautiful thing and it shouldn't be taken for granted. However, doing so at the inappropriate time could be improper and possibly cost you a lot. 
Bearing in mind that many Nigerian parents don't believe working remotely to be a "real job", that gives them the opportunity to want to 'gist' with you, talk about the latest soap operas, TV reality shows and most importantly, the broadcast (mostly unverified) messages that are in circulation on WhatsApp. 
To free yourself, you might want to explain why you want to work uninterrupted and that you'll spend time with them when you're done for the day. Nevertheless, your explanation might fall on deaf ears because a typical Nigerian parent doesn't believe you're working. But eh, there's no harm in trying, right? 
Your feeding is being controlled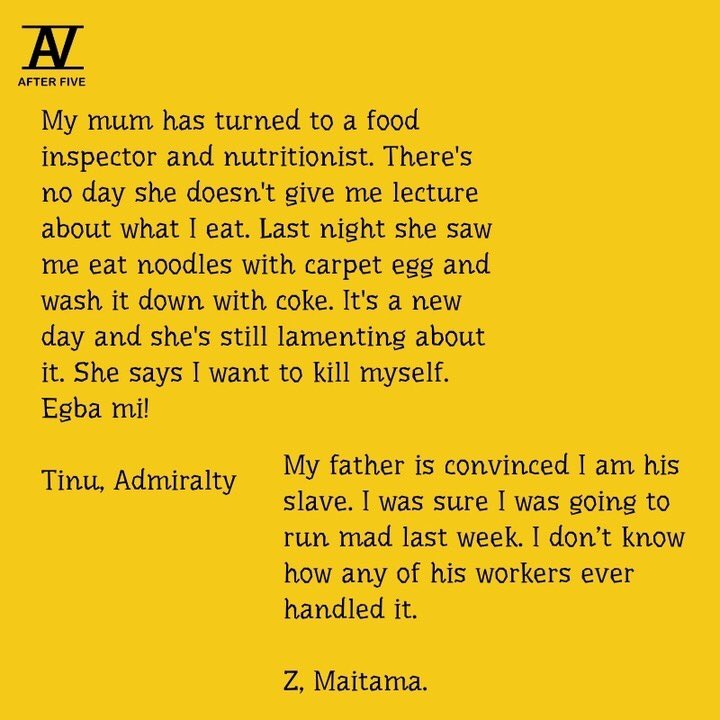 Remote work gives one the chance to visit the kitchen almost every hour. For me, it's quite easy to eat at every opportunity I get and that's most likely peculiar to many people. 
However, too much food intake could become unhealthy because they are mostly junk that causes excess fat in the body. It may also make you fatigued on time. 
On the other hand, this appears to be one of the reasons working from one's parents may be helpful because they are able to caution and keep one from eating unhealthy food.
How the untold "trauma" is being solved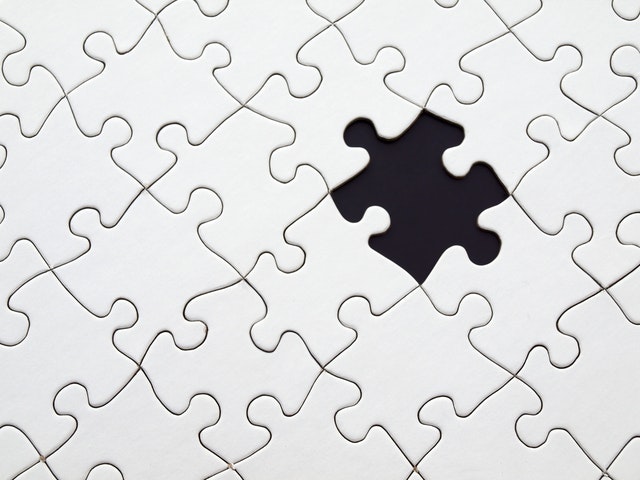 Contrary to what we've always been told, the future of work is no longer coming, it's here already.  And no thanks to COVID-19 some things may just never return to normal.
---
Read Also: Remote Work: Has the future of work met us unprepared? 
---
One critical aspect of the new reality is, you might still continue to work from your parents' or guardian's (if you can't afford a place for yourself at this time) for the time being and find a way to survive these subtle but mounting struggle every other day. 
However, workspaces are saving the day. Try working at co-working spaces to at least get some work done without interruptions and also make you feel like you're still a part of society. You can as well consider staying over at a trusted friend's (once a while, maybe) if that will help you maintain your sanity. 
---
Got a story worth telling? Shoot us an email with SUBJECT — "Story Worth Telling" — to [email protected].