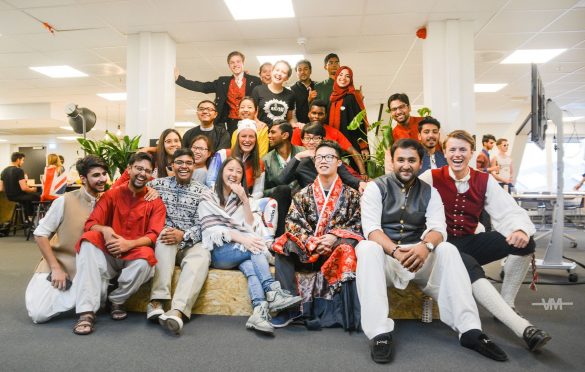 Covid-19 crisis — Young Sustainable Impact calls on minds with innovative solutions
Young Sustainable Impact (YSI) Programme 19 is a spontaneous innovation a four-week programme to solve problems related to the novel coronavirus, (also known as the covid-19) crisis that's currently plaguing the world.
The aim is to apply creativity, entrepreneurship and innovation-mindset to aid the government, health workers, and everyone battling the deadly corona-virus. 
Focal points of the Young Sustainable Impact
Identify/verify the problem
Participants' focus is to verify the problem they have identified. For those without a problem yet, they will find a critical problem to solve.
Create an idea
Do ideation and come up with a good idea and concept to test
Test idea
Never have it been more important to test the idea, before spreading it. It needs to be helpful, not disturb the current efforts, and add concrete value.
Implement
If the solution is working then it will be implemented and spread into the world and ensure it will reach the people who need it the most!
How does the program work?
Each week start with a course and a set of tasks to focus on for the week.
There will be peer-to-peer meetups where participants help one another.
Expert-mentors will be available for talks at set times each week.
Teams will present what they have done at the end of each week.
The teams with solutions that can truly help will be pursued and backed.
Who can apply?
It is open to all countries. It is an online program anyone can apply and participate. Applicant must be over 16 years old.
Everyone is welcome; with or without an idea
People with teams and idea can apply
People with ideas and no team can apply
People with solutions can apply
People with no team and no solution can also apply
You will be put in teams with the ones who have solutions or ideas.
How many teams will be accepted?
Acceptance will be based on the level of competence, anyone with a good idea or solution will be accepted.
What type of solutions?
Direct solutions to aid the people working in the front-line, information-spread and governments. But also in-direct solutions that can help with the problems that are happening due to the economic crisis, people helping other people with daily things etc.
Timeline:
March 20, 2020 -Application portal closes
March 23 – April 17, 2020 -Programme Duration
How to apply
Apply for the program via online  before it closes by 11:59 pm on Friday, March 20, 2020.
---
Got a story worth telling? Shoot us an email with SUBJECT — "Story Worth Telling" — to [email protected].