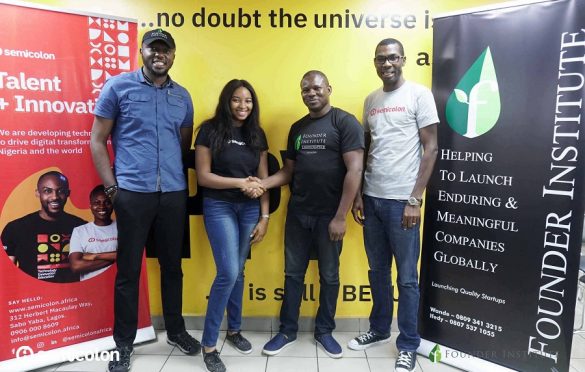 From Semicolon to Benchmac & Ince, FI Lagos is building alliances to help startups succeed
The Founder Institute, Lagos is reinforcing its commitment to supporting early-stage startups in Nigeria through strategic alliances.
Positioned as the world's largest pre-seed accelerator program, the FI  Lagos Chapter recently entered a local partnership with Semicolon, an organisation turning Africa's vibrant youth population into an army of technologists, to further connect early-stage startups with technical resources.
Announcing their mutual partnership, the two organisations will be collaborating and working with aspiring software engineers and entrepreneurs in the tech ecosystem through the Founder Institute programme and Semicolon's Techpreneurship programme in Lagos, Nigeria.
Both will liaise in providing resources for the 40+ startups joining Founder Institute Lagos each year. Additionally, FI and Semicolon aim to see that their mutual goal of training entrepreneurs from the idea stage to early company stage and equipping individuals with problem-solving skills for society becomes a reality.
"A country's greatest investment is in its people and we must do what we can at all times to
drive it—drive them." – Semicolon
Reaching out to smepeaks, the Regional Director, Founder Institute, Chukwuemeka Fred Agbata Jnr. expresses excitement and anticipations from their partnership.
"We are proud of the value Semicolon has added so far. This collaboration will in no way increase the value both organisations can offer the ecosystem because of the connection between a world-class curriculum and quality technical resources will result in the creation of great companies in a very short time".
For early-stage founders and teams up to the challenge, the Founder Institute's comprehensive
step-by-step programme provides the structure, mentor support, and global network of entrepreneurs needed to start an enduring company.
And considering that starting a company that'd stand the test of time is well beyond talent and expertise, FI has jumped on another rung to reinforce its quest for emerging tech companies to succeed.  It once again picked a local partner. This time, in the legal sector.
From a technical partnership to a legal alliance
Shortly long after formalising association with Semicolon Africa, Founder Institute has established an alliance with Benchmac & Ince to reinforce support for early-stage startups.
Benchmac Ince is a bespoke law practice established to meet the dynamics of modern-day businesses and to deliver prompt, efficient and personalised services. The legal firm has agreed to collaborate in helping early-stage startups currently enrolled at the Founder Institute Lagos.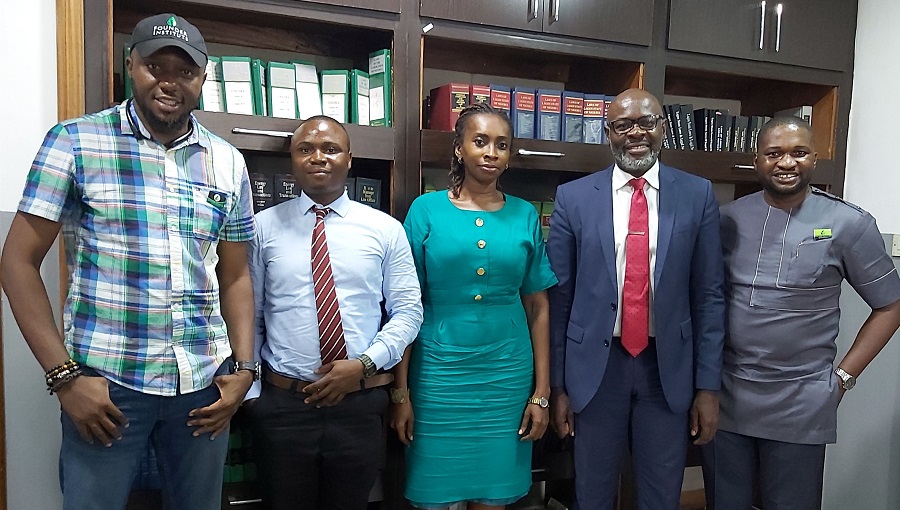 Benchmac Ince believes that startups play a very vital role in the economic growth of any society, by spurring innovation and injecting competition, thereby making a positive investment.
In the words of the Managing Partner, Ike Ibeku, "many businesses in a bid to spur innovation
and competition sometimes are confronted with challenging legal needs and the absence of
proper legal advice. Our experience has shown that some of these innovators for one reason or
another jumpstart their business without recourse to existing regulations guiding their business practices and, in most cases, the consequences of these actions become very dire.
Benchmacince states that its collaboration with the Founder Institute Lagos comes out of the need to provide the necessary legal tools that the innovators at the Institute will need to make them investment ready to scale.
Both organisations will combine resources to support over 40 startups joining each cohort of the navy-seal programme. In addition to supporting startup founders throughout Lagos, a goal of this initiative will be to limit risk exposure at the critical early stage, facilitate regulatory compliance and ensure good corporate governance,  thereby increasing the success potentials of investors and founders alike, and generally enhancing the growth of the local startup ecosystem.
In a Press Statement sent to smepeaks, the Director, Founder Institute, Ifedy Eze, noted; "access to legal advisory and support is one key factor critical to the success of a startup, especially at the pre-seed stage when founders are bootstrapping and not able to afford the high-cost professional services. This partnership offers founders in the programme access to free legal advisory and a robust bouquet of legal services ring-fenced within a deferred payment plan that ensures that they are not asphyxiated by the usually capital intensive legal demands of building a technology enterprise."
Why  Benchmac & Ince?
Expressing its choice for  Benchmac & Ince as a legal partner, FI Lagos says the organisation has a demonstrated history of providing cutting-edge legal services that empower their clients to win many times over. Stressing this, Ifedy Eze quipped, "this is the magic we are excited to bring to the table via this partnership."
Speaking further about the partnership is Founder Institute's Regional Director for Africa, Chukwuemeka Fred Agbata Jnr, 'this collaboration with a reputable law firm such as Benchmac & Ince is indeed one of the ways FI is contributing to building a more sustainable ecosystem'.
Unlike many other similar accelerators across the world, Founder Institute finds its pride in its flexible model.
"We are the only program of its kind that focuses on people versus ideas, accepts founders with day jobs, and shares equity with all participants." — Founder Institute
FI graduate companies include fast-rising startups across 6 continents like Udemy, Realty Mogul, Travelcar, goplaceit, Appota, and many more.
---
Got a story worth telling? Shoot us an email with SUBJECT — "Story Worth Telling" — to [email protected].