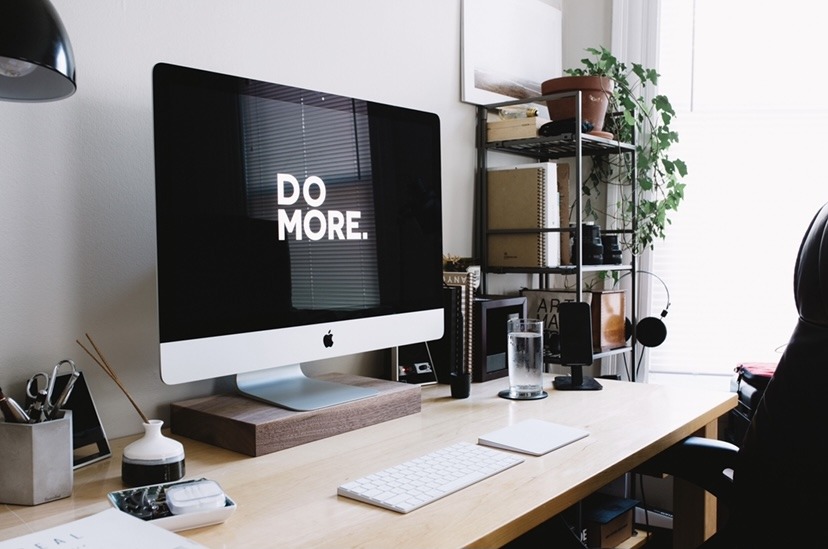 Source: Unsplash
Creating Your Perfect Workspace via Customization
From managing tasks and collaborating on projects to crafting compelling presentations, productivity tools keep us on top of our game. 
However, did you know that you can take your productivity to the next level by customizing your workspace? 
By personalizing and optimizing the interface of your productivity software, you can create a seamless and tailored user experience that aligns perfectly with your workflow. 
A Canvas of Possibilities: Tailoring Your Productivity Software
Gone are the days of one-size-fits-all interfaces. Modern productivity software empowers users to make their workspace truly their own. Customization options abound, waiting to be explored. Let's dive into the wealth of possibilities that customization offers.
1. Arranging Toolbars and Ribbons for Efficiency
The power of customization starts with arranging toolbars and ribbons to suit your specific needs. Productivity software often comes with default configurations, but why settle for less when you can create a personalized layout that fits like a glove? Consider rearranging and pinning frequently used tools and commands for quick access, freeing up valuable screen real estate and streamlining your workflow.
2. Unlocking Themes and Color Schemes
Visual appeal plays a significant role in enhancing the user experience. Many productivity tools offer a range of themes and color schemes, allowing you to choose an interface that resonates with your taste. Whether you prefer a sleek and modern look or a calming, nature-inspired theme, customization puts the power in your hands to set the tone for your workspace.
3. Streamlining Layouts for Focus
Distractions can be productivity killers. With customization, you can declutter your workspace and focus on what matters most. Experiment with different layouts and view options to optimize your working environment.

By minimizing distractions and creating a clean, organized layout, you'll find yourself in the zone, fully immersed in your tasks.
4. Tailoring Shortcuts and Hotkeys
Speed up your workflow by customizing shortcuts and hotkeys to align with your preferences. Memorizing and using personalized shortcuts can save precious seconds that add up over time, making you a productivity powerhouse.
5. Creating Personalized Templates
Do you often find yourself starting from scratch when crafting documents or presentations? Save time and effort by creating personalized templates that reflect your branding and style. Custom templates not only streamline your work but also lend a professional touch to your output.
Maximize Your Productivity Potential: Embrace Customization
As you explore the world of customization within your productivity software, you'll discover that the possibilities are virtually limitless. The beauty of customization lies in its ability to adapt to your unique needs, preferences, and working style. When you harness the power of personalized workspaces, you can optimize your productivity, find your flow, and achieve more in less time.
So, don't be afraid to dive into the settings and unleash your creativity. Embrace the art of customization, and craft a workspace that empowers you to excel in every task, project, and endeavor. The journey of customization awaits – embark on it today and unlock your productivity potential like never before.