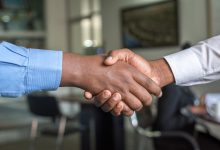 DBN Partners LAPO in Providing Low Interest Loans to MSMEs
LAPO Microfinance Bank (LAPO MFB) in collaboration with the Development Bank of Nigeria(DBN) has agreed to render support to 10,000 businesses in the Micro, Small and Medium Enterprises (MSMEs) sector with low-interest loans.
The DBN made an address on Tuesday that the loan was part of actions targeted at dealing with the financial difficulties experienced by MSMEs in the country.
In any country access to finance by the MSMEs is vital to increasing their contributions to the Gross Domestic Product.  In the light of this, LAPO MFB was among the first three financial organizations that the DBN started its on-lending actions around November 2017.
The funds to be released followed the decision of the bank to fulfil its three obligations of providing loans to  MSMEs, a supply of partial guarantees to financial institutions and capacity building.
.Mr Tony Okapanchi, Managing Director, DBN in a statement said
"This is a landmark accomplishment and I am particularly glad that we are getting a lot of traction on our lending activities with LAPO. The collaboration is encouraging because it is among the first three microfinance banks we commenced our initial pilot lending around November 2017

"I must give compliments to the management team for keying into our business model and I strongly affirm, we can work together to relieve the financial restrictions s faced by the MSMEs.", stated the MD
The Managing Director, LAPO MFB, Mr Godwin Ehigiamusoe, mentioned that the payment of the loans would catalyse actions of business owners in that section of the economy
He said, "We strongly believe in the capacity and potential of the MSMEs in alleviating poverty and creating jobs for our growing population.