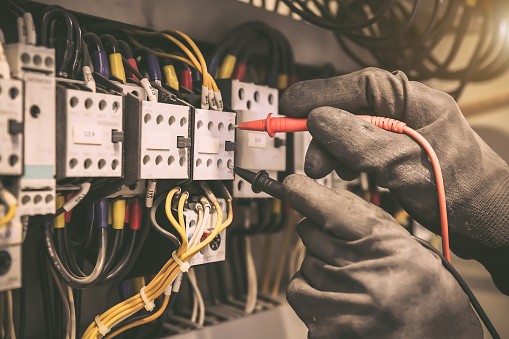 Electrical engineer using digital multi-meter to check current voltage at circuit breaker in main distribution board.
The Education for Sustainable Energy Development (ESED) offers you a chance to receive $21,000 
Known for its mission to inspire youths into innovative and creative sustainability builders, the Education for Sustainable Energy Development (ESED) brings to the forefront the awareness of the rapidly growing need to focus on globally-oriented practitioners and researchers. Hence, its mission to groom youths in the study of sustainable energy development.
So far, the programme has a record of fostering the next generation of energy, climate, and electricity sector specialists prepared to tackle the challenges of the future. The programme affirms to have awarded 135 scholarships since its inception in 2001, in 37 countries, receiving 942 applications in 2020 alone.
Benefits
Successful applicants will receive $21,000 per year for a maximum of two years.
Eligibility
To be eligible for this scholarship, you must:
Undertake master's-level studies in the fields of zero-carbon energy, smart grids, electric transportation, energy storage, advanced electricity technologies, public policy, economics, law, political science, or other relevant fields
You must be pursuing full-time studies for at least one full school year (two or three semesters), beginning in autumn 2021. Students in the second year of a two-year programme are eligible to apply, provided that they meet this requirement
Be committed to contribute to your home country's development after your studies 
Be an outstanding student:
Graduates with excellent grades in the top 20% of your class

Is committed to zero-carbon energy development

Has a history of community involvement

Is determined to advance knowledge and understanding
Students who already receive full funding for their studies are not eligible to apply
Students receiving scholarships covering their tuition fees will not be eligible to receive the full amount of the scholarship
How to apply
Is this your field of interest? Then don't miss out on this rare opportunity. Participate in the Education for Sustainable Energy Development to tackle the challenges faced in the energy, power and geographical sector in general. Application deadline is on Monday, March 8, 2021.
---
Got a story worth telling? Shoot us an email with SUBJECT — "Story Worth Telling" — to [email protected].