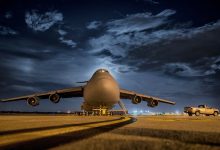 [Deadline Extended!] WorldLabs Elevating Ideas 2018: Win £50,000 and a Trip to London
Attention: The WorldLabs Elevating Ideas Challenge,  young London-based organisation, supported by Cambridge University has reached out to Smepeaks on the extension of its challenge deadline.
 We wanted to keep in touch to let you know that we have extended the deadline to the 22nd of October 2018 and to kindly ask if you could pass on these details to your network. We are currently running a global funding grant that awards £50,000 to the most innovative initiative. Applicants just need to prove that their initiative is feasible, sustainable and has growth potential.The best 10 applicants will have the opportunity to pitch at a large start-up conference in November in London.
New Deadline is on Tuesday, October 22, 2018. If you're yet to apply, visit the website immediately. Winner to be announced
Saturday, November 24, 2018.
---
WorldLabs, a London-based platform, for those who recognise the power of collaboration, has now opened its Elevating Ideas competition. WorldLabs, which has a mission to help ideas develop and grow by providing the funding uses the Elevating Ideas competition as a platform to give idea owners the ability to showcase their ideas, find valuable collaborators and gather supporters to elevate their projects.  
The competition rewards innovative and scalable ideas with great potential, connects idea owners with other like-minded individuals and creates the avenue for them to showcase their initiatives.
Benefits
£50,000 to kickstart your entrepreneurial journey

Opportunity for a sponsored paid trip to London for the Elevating Ideas event

Global publicity boost across all WorldLabs media channels

A chance to network with a large number of international collaborators, advisors, and investors
Eligibility
Applicants must submit a completed application

Ideas should be clear, scalable, innovative and engaging  

Applicants must be at least eighteen years old

Must have at least one team member available to travel for the elevating ideas London 2018 event holding on Saturday, October 6, 2018

All ideas are welcome regardless of the applicant's educational background
How to Apply
Applications for the Elevating Ideas competition should be submitted on WorldLabs website. Deadline for applications is Monday, September 3, 2018. Winners will be announced on Saturday, October 6, 2018.