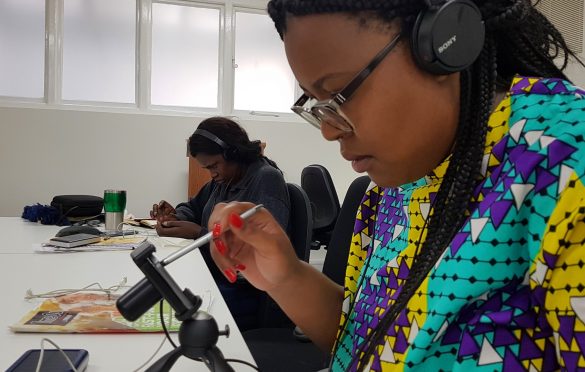 Tech-savvy or aspiring entrepreneur? Apply to the Elizabeth R Media Fund's Commonwealth Digital Challenge 2019  
The Elizabeth R Media Fund's Commonwealth Digital Challenge for 2019 is now open. Organised by the Thomson Foundation, the challenge is an annual competition aimed at helping young, aspiring and tech-savvy entrepreneurs from the Commonwealth to develop an app, digital idea or tool to improve the work of, or solve challenges encountered by, journalists, communicators and media organisations within the Commonwealth.
Eligibility
Applicants must be citizens of a Commonwealth member country, excluding the UK.
The competition is open to anyone aged between 18 and 30 at the time of the competition deadline, which is Friday, May 3, 2019.
The competition organisers may request documentation to verify an entrant's age.
The competition is open to individuals and groups of up to three people.
All submissions and presentations to be undertaken in the English language.
The first screening will take place in the week starting Wednesday, May 22, 2019, and applicants must be available for a webinar presentation during that week.
The three groups/individuals chosen to take part in the four-month mentoring must be able to travel to the UK in November 2019, should they be the eventual winners.
The timing of virtual mentoring sessions will be scheduled wherever possible at the convenience of all participants but ultimately will be dependent on the availability of the mentor.
The overall winner will be required in the UK in November. If travel during this time is not possible, the prize will go to the second most successful applicant or group.
Application
Interested applicants can apply online on or before Friday, May 3, 2019. Entrants will be asked to submit a 500-word statement with illustrations. These illustrations can be any one of a six-slide PowerPoint (or similar) presentation, a two-minute audio file or a two-minute video file. This statement should be an outline of the mobile application or digital solution that both details the proposal and identify its practical usage.
---
Never miss an important story during the week. Subscribe to smepeaks weekly newsletter now.