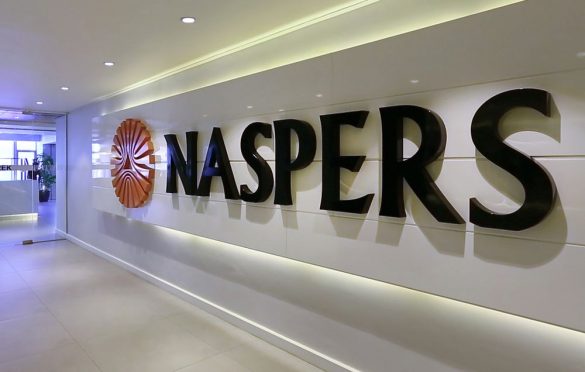 South Africa's Naspers to list NewCo on Eurnonext Amsterdam
South Africa based tech investor, Naspers has announced its intention to list NewCo, a new global consumer internet group, on Euronext Amsterdam. According to a statement released by the global consumer internet group, NewCo will also have a secondary, inward listing on the Johannesburg Stock Exchange (JSE) in South Africa.
The company explains that NewCo will comprise all of Naspers' internet interests outside of South Africa including its companies and investments in the online classifieds, food delivery, payments, retail, travel, education, and social and internet platforms sectors, among others.
"They are some of the world's leading and fastest-growing internet brands, such as Tencent, mail.ru, OLX, Avito, letgo, PayU, iFood, Swiggy, DeliveryHero, Udemy, eMAG and MakeMyTrip. NewCo is expected to be approximately 75% owned by Naspers and have a free float of approximately 25%. As Europe's largest listed consumer internet company by asset value, NewCo will give global internet investors direct access to Naspers' unique and attractive portfolio of international internet assets," the company has stated.
Bob van Dijk, Naspers Chief Executive Officer, said Forming and listing a new, global consumer internet group on Euronext Amsterdam is a significant step for Naspers. It will provide a strong platform to attract incremental investor capital, which is well-aligned to our growth goals.
The listing will present an appealing new opportunity for international tech investors to have access to our unique portfolio of international internet assets. As well as opening up investment to a broader category of investors, the listing aims to reduce the company's weighting on the Johannesburg Stock Exchange.
According to Naspers, it now constitutes almost 25% of the JSE SWIX index, compared to 5% just five years ago, and its outsized weighting on the JSE exceeds most South African institutional investors' single stock limits.
"As a result, many have been forced to sell as Naspers grows," the company added.
Naspers itself will retain its primary listing on the JSE in South Africa and will continue to directly hold its South African assets, Takealot and Media24, alongside its majority stake in NewCo.
NewCo's free float is expected to be created by Naspers through a capitalisation issue of NewCo shares to Naspers shareholders. Shareholders will also be able to choose to receive more shares in Naspers instead of shares in NewCo, subject to certain limits.
The transaction will be subject to the requisite regulatory and shareholder approvals being obtained and is expected to be implemented no earlier than the second half of 2019.
---
Never miss an important story during the week. Subscribe to smepeaks weekly newsletter now.