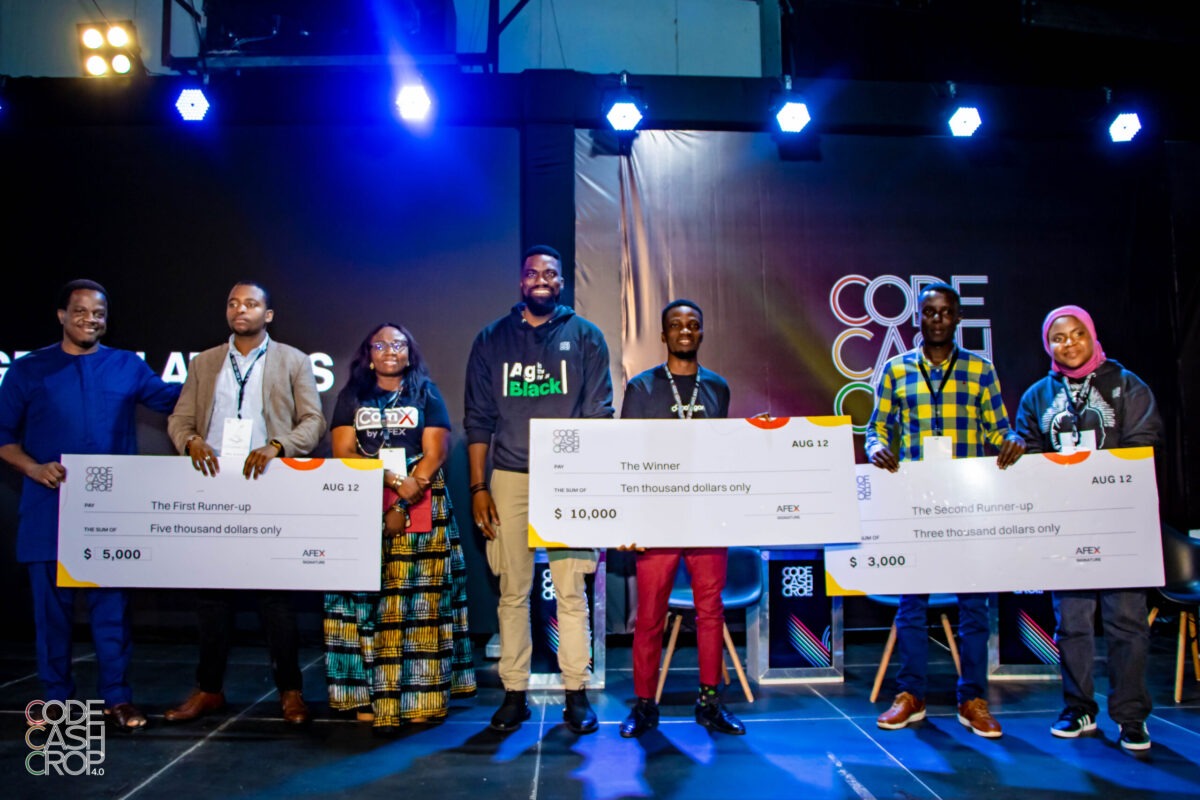 Code Cash Crop 4.0 winners with AFEX management
Farm Central Intelligence emerges winner at AFEX Code Cash Crop 4.0 Ag-hackathon
AFEX, the powerhouse of Africa's commodities market, recently hosted its fourth annual ag-hackathon, Code Cash Crop 4.0, an event at the crossroads of technology, finance, and agriculture. 
This year marked a significant milestone as participants from Kenya joined the fray for the first time, following AFEX's expansion into the East African region the previous year. 
The grand finale, hosted in Lagos, Nigeria, showcased the brilliance of young innovators, culminating in the recognition of three outstanding winners.
Following an intense two-day boot camp, six finalists from Kenya and Nigeria presented their innovative solutions to a distinguished panel of judges, including industry experts like Jude Dike of GetEquity, Hakeem Onasanya from The Lagos State Employment Trust Fund, Nixon Gecheo of AGRA, and Funto Olasemo, VP Financial Markets at AFEX. 
The winner, Mr. Yakubu clinched the top spot, walking away with $10,000 grand prize. His brainchild, Farm Central Intelligence, impressed the judges with its vision to curate an extensive agricultural database accessible via mobile app, WhatsApp chatbot, or USSD platform.

Designed for simplicity and tailored for farmers with basic mobile phones, the platform leverages USSD technology to provide farmers with vital information about agricultural products, buyers, and an array of features including multilingual support, personalized capacity building, real-time agronomy support, and collaboration opportunities.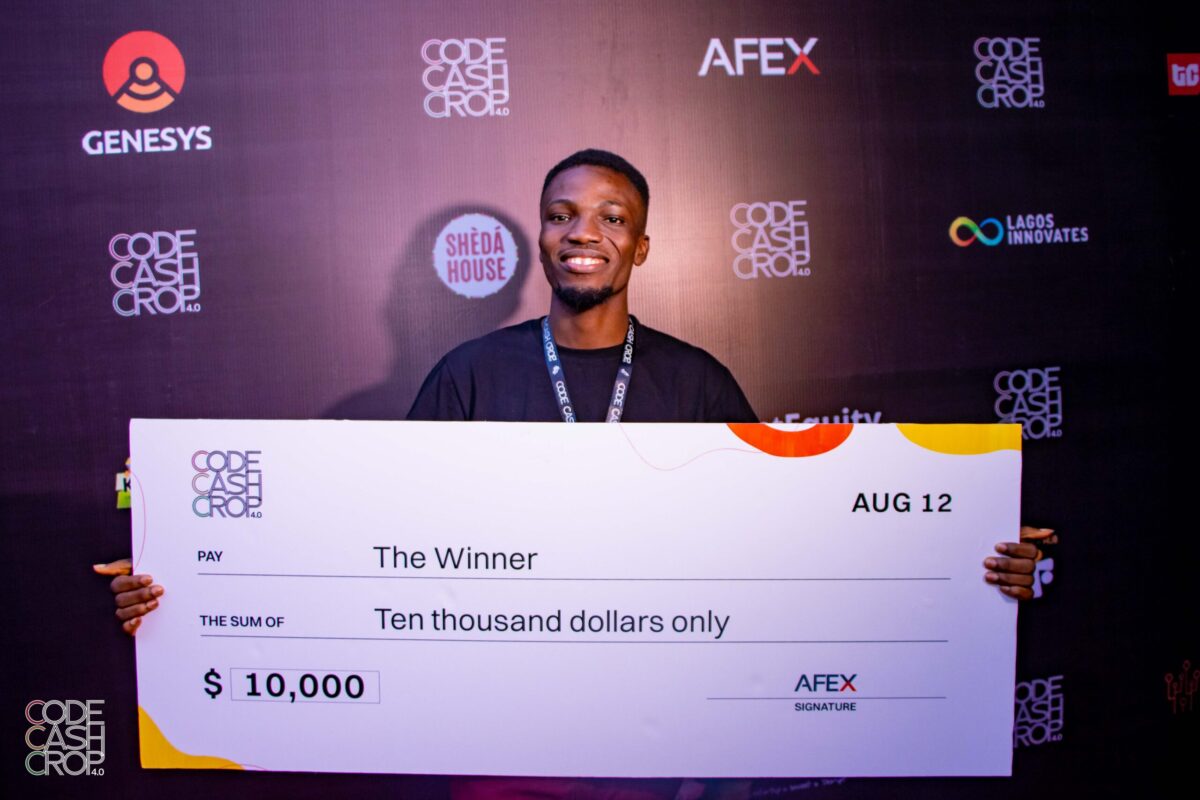 Securing the second and third positions were Kenyan participants MCHE and Silo Africa, receiving $5,000 and $3,000 respectively. The theme for this year's Ag-hackathon, 'Scaling Market-led Solutions,' drew over 100 applications over three months, highlighting the most audacious solutions addressing gaps in data, logistics, and extension services within Africa's agricultural value chain. 
The top 25 contenders underwent rigorous boot camps across three African cities, leading to the selection of the finalists who converged in Lagos for the grand finale. The judging criteria revolved around four key parameters: viability, profitability, scalability, and feasibility of each solution.
In a keynote address, Ife Adebayo, Digital Innovation Specialist at iDICE, emphasized the role of youth-led innovations in revolutionizing market-led solutions. He noted how youth-led innovation thrives on pushing boundaries and creating new pathways, illustrating that innovation is not confined to experts but a realm where anyone with inspiration can leave their mark. Adebayo highlighted the power of youth-led innovation in bridging gaps, connecting communities, and uplifting societies.
Between pitches, the event featured engaging panel sessions with industry stalwarts including Professor Yinka David-West, Associate Dean of Lagos Business School, and Jude Dike, Co-Founder of GetEquity, shedding light on meaningful discussions spanning Agriculture, Technology, and Finance.
President of AFEX Nigeria, Akinyinka Akintunde, expressed AFEX's commitment to nurturing young talents through platforms like Code Cash Crop. He reaffirmed AFEX's dedication to encouraging innovative thinking in agriculture and providing financial and mentorship resources to transform Africa's food systems through technological innovations. Mr. Yakubu, the star of the night, voiced his gratitude for the life-changing opportunity and pledged to leverage the prize money and networking opportunities to scale his business and realize his dreams.
Code Cash Crop stands as a commendable innovation in the agriculture, finance, and technology sectors, addressing critical issues within Africa's food systems. Through this annual challenge, AFEX empowers young tech talents and entrepreneurs in Nigeria and Kenya, shaping the future of Africa by investing in the innovators of tomorrow.