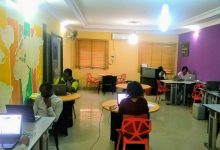 Fastlaunch Africa Incubator Offers Entrepreneurs a Mix of Opportunity and Affordable Workspaces
Somewhere in the heart of Lagos, Nigeria's most populous and Africa's largest commercial city, Fastlaunch Africa, a leading incubator is scaling valid business ideas of entrepreneurs and filling the gap that exists in obtaining affordable workspaces fast!
---
The entrepreneurial journey isn't a rosy one. It's tougher if one is trying to establish a business in an emerging economy such as Nigeria. Besides funding, the early struggle of SMEs centre around securing convenient office spaces to work.
The workspace challenge is more daunting because available ones are often too pricey for businesses starting up — many of them end up giving early-stage businesses a run for their ideas, or money as the case may be — which makes most entrepreneurs result to working remotely.
The mere thought of how a struggling business can scale this hurdle is enough to cause sleepless nights. But a good approach to combating this challenge is exploring the opportunities that lie in a co-working or shared workspaces.
Though a recent phenomenon, Co-working has proven more than helpful for many early-stage businesses. Besides that it facilitates productivity,  which is often attributed to the iron-sharpening-iron scenario, co-working spaces generally allow entrepreneurs to work independently or/and collaboratively within a thriving ecosystem thus providing a levelled playing ground for them to discuss, share ideas and leverage human capital available within the ecosystem.
But the benefits don't end there. Entrepreneurs sharing workspaces with counterparts have the opportunity to network, build symbiotic relationships, learning and most of all, affordability, which is one very key factor most entrepreneurs would consider when scouting for co-working spaces.
Thankfully, somewhere in the heart of Lagos, Nigeria's and arguably Africa's largest commercial city, Fastlaunch Africa, a leading incubator that helps upcoming entrepreneurs to scale their ideas is filling up that space fast!
Based in Maryland, Lagos,  Fastlaunch Incubator was founded by George Akande and his father in 2014. Beyond the need to fill a gap and solve the problem of affordability, the inspiration behind the hub's launch is totally unusual.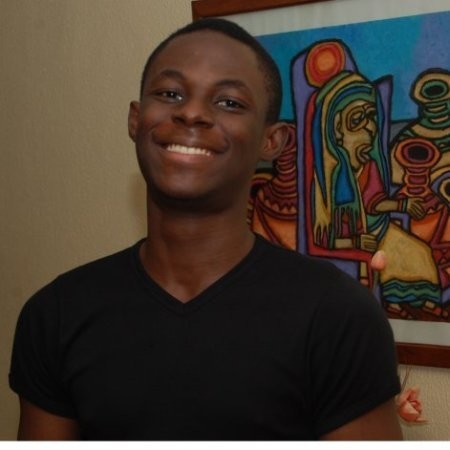 Goerge gives an account over a conversation:
"On the passing of my paternal grandad, in 2013, Fastlaunch came to birth months after based on two factors which are, our family history.  Even as far back as 1815, we love to help others. This continued with my grandad down to my dad. Secondly, the Nigeria landscape was another factor that propelled us. There was a vacuum to provide an enabling environment to support  SMEs as they slowly birth their solutions, including expatriate field researchers. Not forgetting full large organisations who want to have a location where some of their team(s) may work from, such was the case with Huawei's development team who worked from the hub",  George recalls.
Being one of the earliest co-working space pioneers in Lagos, Fastlaunch Africa was founded to operate both as an incubator for scalable ideas and a very affordable co-workspace for upcoming entrepreneurs.
"We decided to set up an hub that would be affordable to a large extent and also with the focus on supporting entrepreneurs with valid ideas, and people who plan to launch social innovative solutions across all sectors", says George.
From inception, the hub has been providing not only spaces and amenities needed for businesses to function at maximum efficiency but also the resource and networks needed to facilitate their growth.
In fact, startups like HelpPointe, WithLoveKeju, Pillowtalk9Ja, DespatchNG, Ur4Africa, MamaMoni, Podozi and many more, trace their roots to Fastlaunch Incubator.
More so, big corporations such as Huawei Technologies, Every1Mobile, C2M Solutions, BestSew, and many others, have set up offices in Fastlaunch's affordable hub.
Interestingly, Fastlaunch Incubator happens to be one of the early pioneers of the co-working spaces in Lagos, Nigeria. During its launch, the incubator successfully made a mark for itself by being one of the first movers of Social Enterprise in Nigeria.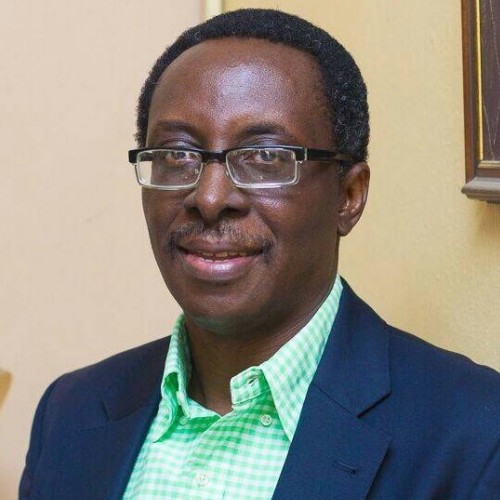 "Over the years, we have, through our Social Enterprise Program, accept and fund SMEs,  startups, and ideas from individuals across several sectors — from tech, education, agriculture, health, logistics to lifestyle — who have workable solutions that can greatly impact Nigeria and Africa at large".
Since then, it's been making giant strides in pushing the boundaries of innovation. In 2015, Fastlaunch Africa Incubator conducted Social Impact Analysis for various organisations. Another notable achievement by Fastlaunch was on January 1st, 2018, when it became the first incubator and co-workspace in Nigeria, and arguably, in Africa, to launch its chatbot. Office spaces at Fastlaunch are taken by a range of companies and startups — across numerous sectors, both within and outside Nigeria — all networking with one another and engaging in businesses deals.
Inside Fastlaunch Africa Incubator
As common in every organisation, a warm reception welcomes anyone who enters Fastlaunch Incubator. A warm and animated lady is ever ready to receive anyone, or thing coming in. An inscription on the wall says "The Foundation Center" which according to George, is the goal of the hub — to be a building ground.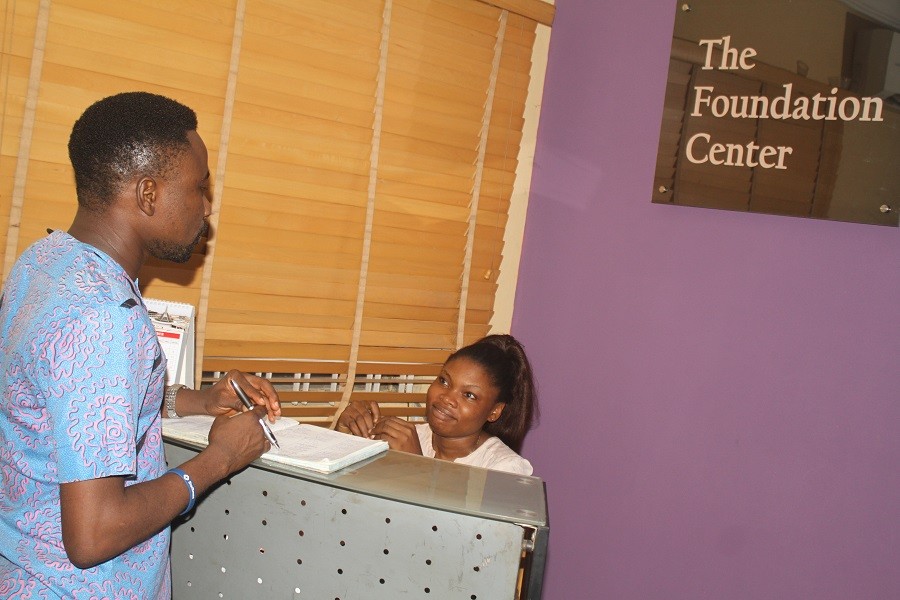 Then, the workspaces — Fastlaunch Africa Incubator likes to keep its co-working spaces as spacious and convenient as possible.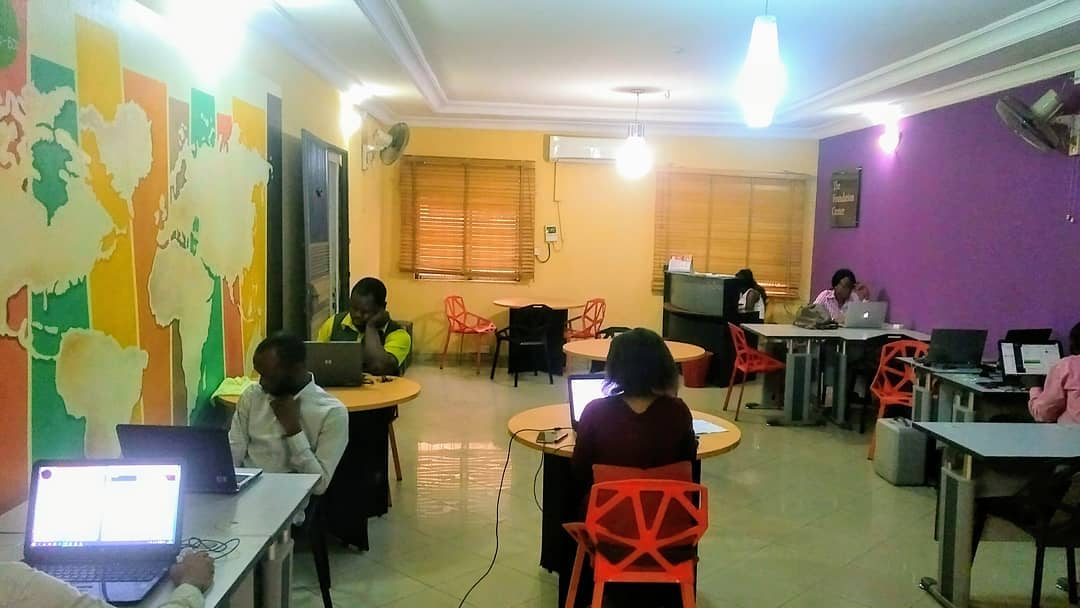 The private office occupants are usually more engrossed in work…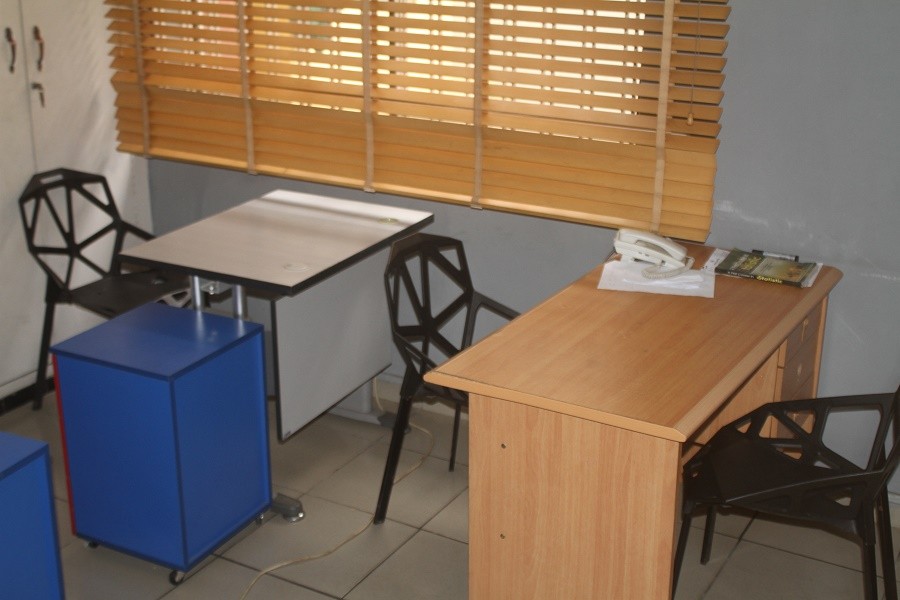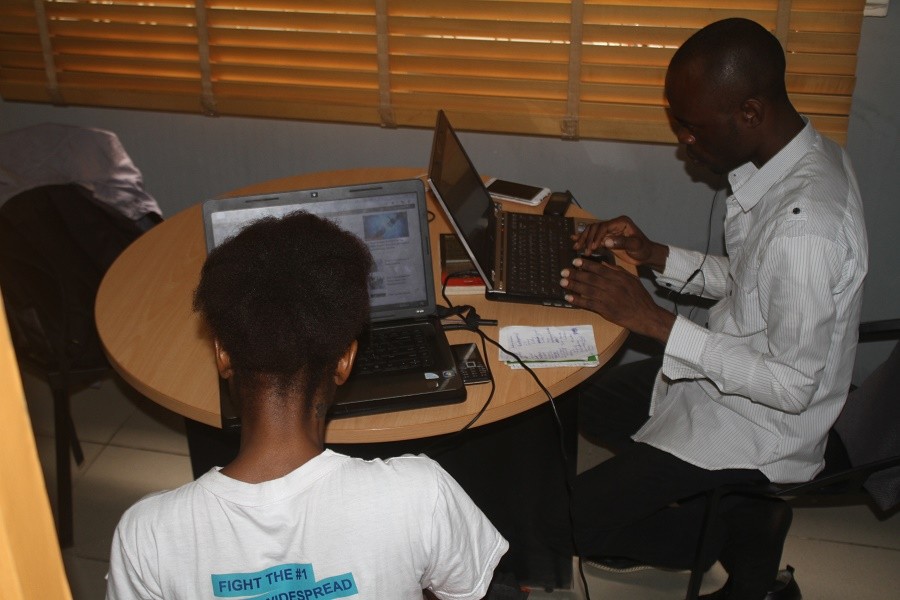 Fastlaunch Incubator has a unique way of naming its doors, and rooms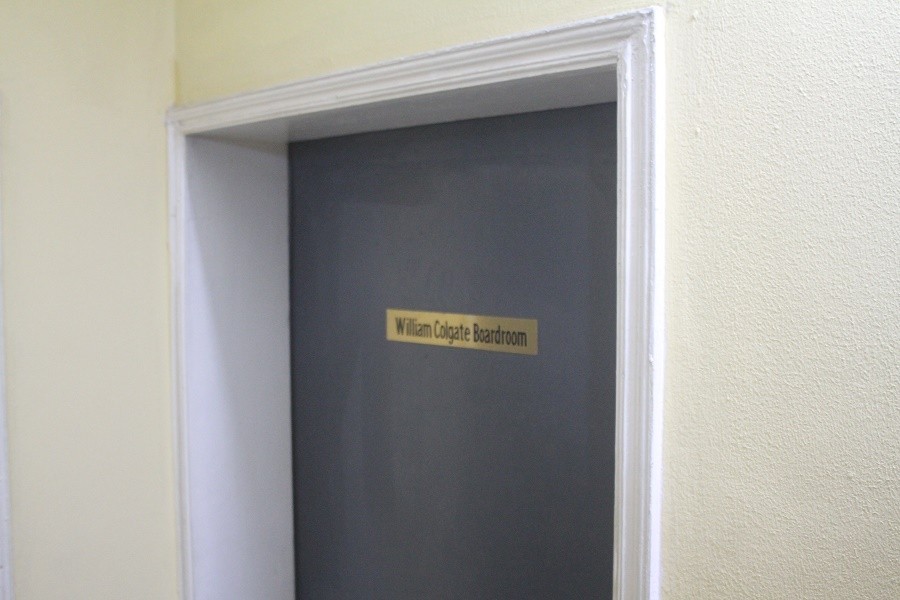 "William Colgate Boardroom" leads to an immaculate and serene conference room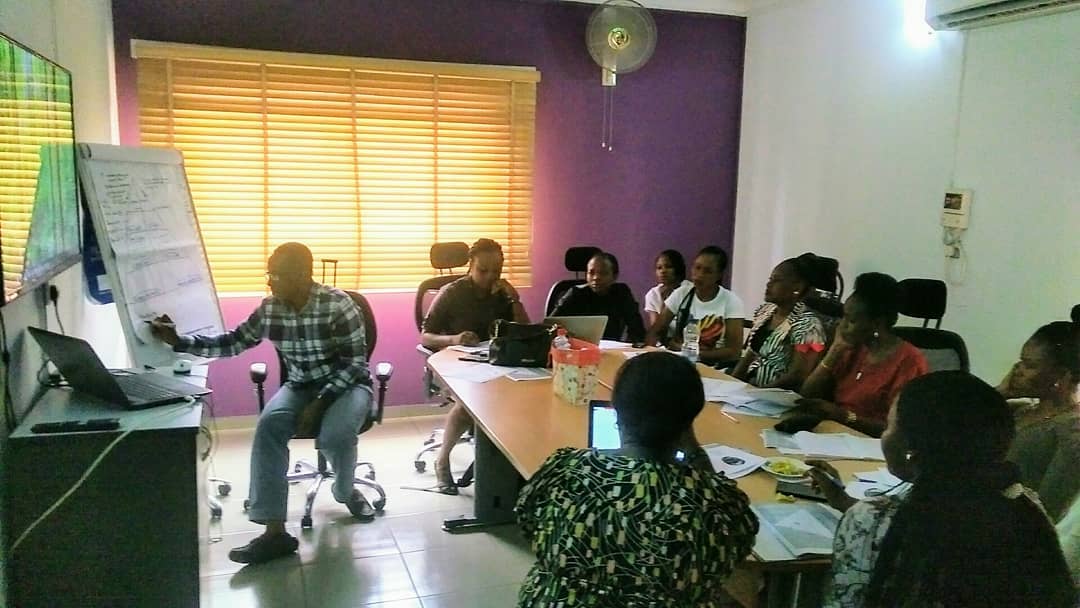 Apparently, it isn't "all-work-and-no-rest" at Fastlaunch. Meet the 'Refreshing Zone'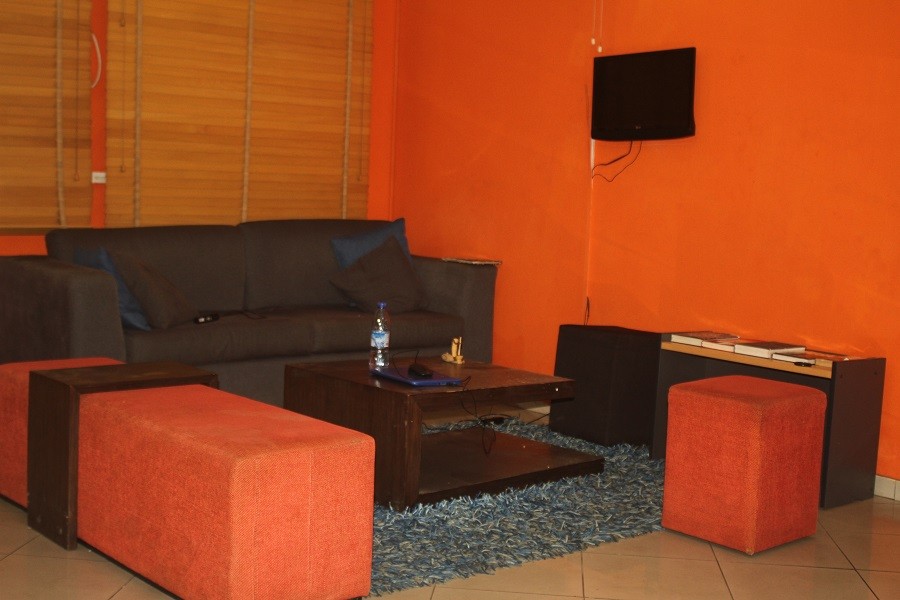 If you are too bored or cold, you got the "warm spot"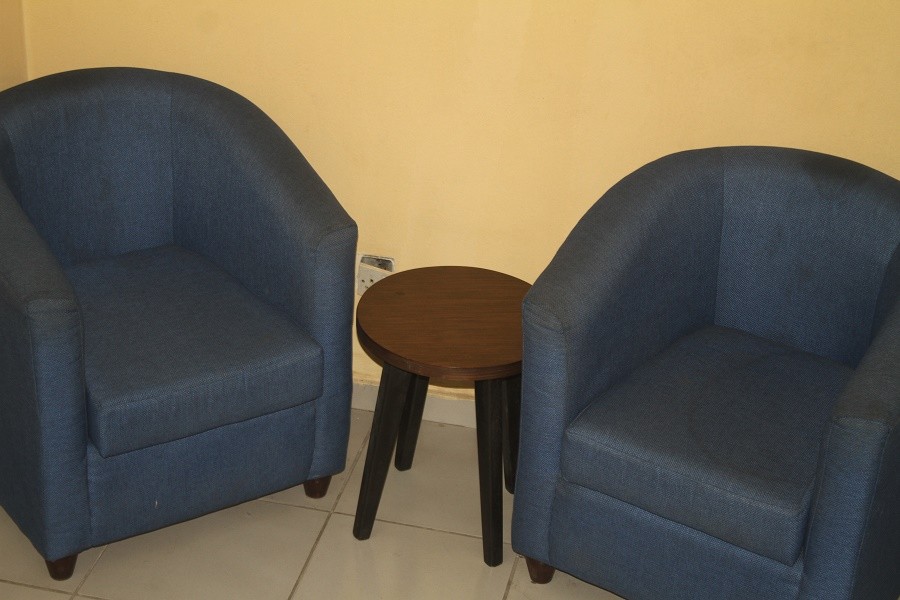 Then, there's the multi-purpose cooling zone
And more awesome spaces…
Something about Fastlaunch Incubator's light fittings makes everything 'cool'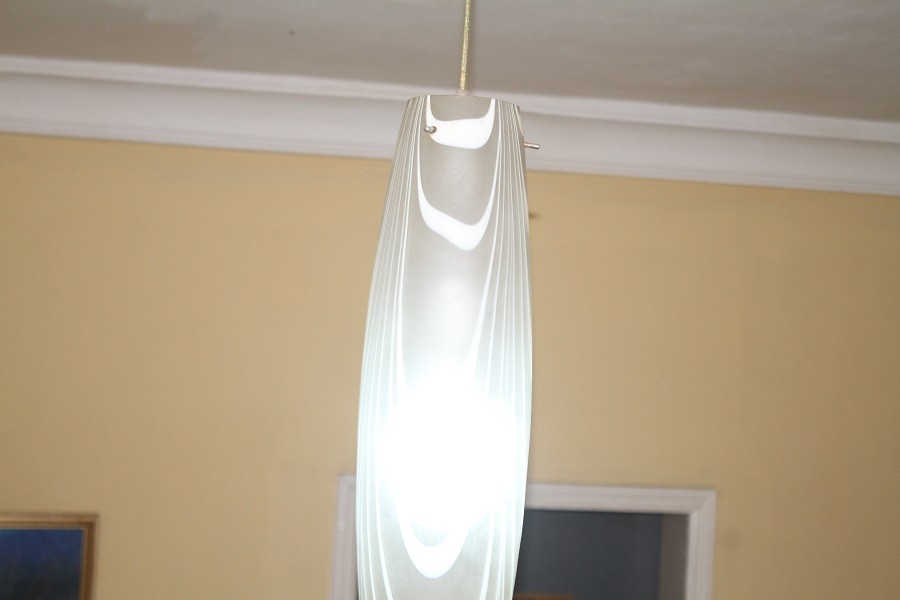 Some fascinating features of the co-workspace include a fast fibre-optic internet, conducive and beautified environment, a standby generator set should there be a power outage. George adds that in-house entrepreneurs have free access to a team of Doctors and Lawyers, investor funding and more. In the bid to deliver on its value proposition.
Affordability — workspace prices at Fastlaunch ranges from ₦3, 000 – ₦30, 000. More details about the hubs plans here. 
It's imperative to mention that the weekends at Fastlaunch aren't left closed. Various organisations, both local and international, such as Wikipedia, WordPress, SheSecures have held events in Fastlaunch. Not forgetting the events Facebook and Google have supported.
Since Fastlaunch's emphasis is on support and affordability for growing businesses, you should probably visit the hub if you are a budding or early-stage founder seeking affordability and opportunities. In the meantime, you can visit Fastlaunch on  Instagram, Facebook, and YouTube to get acquainted with its facilities.