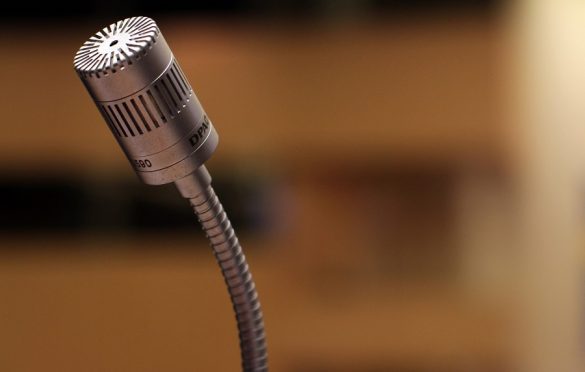 Meet the Speakers Taking the Stage at Fempower Africa IWD Event, This Saturday
In exactly two days from now, Fempower Africa, a social enterprise, building a large community of female tech enthusiasts in Sub-saharan Africa will be hosting its flagship event to commemorate the International Women's Day.
Founded by Sandra Ajaja, Fempower Africa has given itself the mandate to train, teach and equip African women with technological, leadership, and entrepreneurial skills.
---
Read Also: Fempower Africa Has Big Plans for Females Interested in Technology on International Women's Day
---
The event which is scheduled to hold on Saturday, March 16, 2019, will be graced by seasoned entrepreneurs, experts, and speakers who will be addressing hundreds of African women.
Meet the speakers below.
Olufunke Oyedun — WAAW Foundation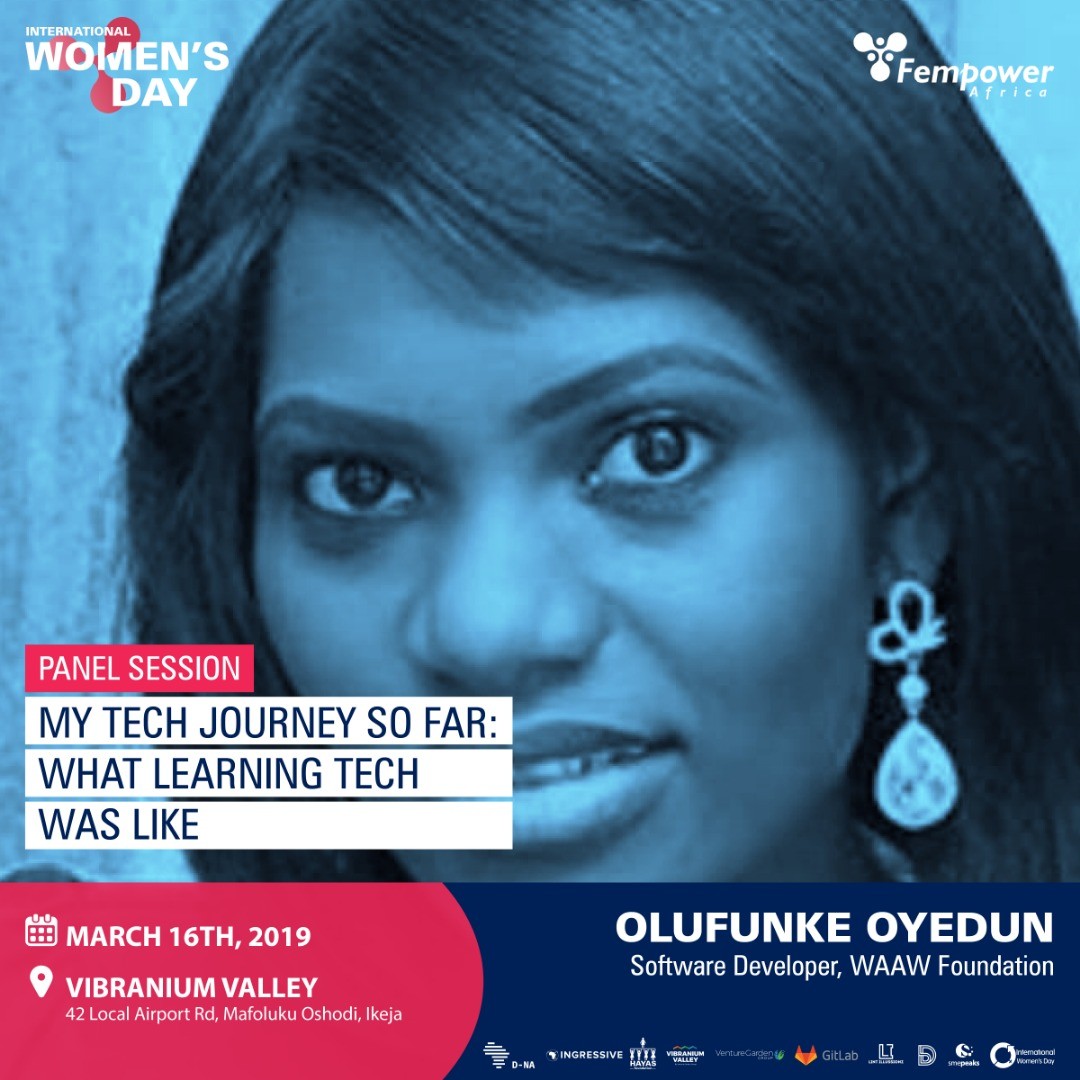 Olufunke holds B.Sc in Computer Application from the University of Manonmaniam Sundaranar, India. In 2017, she graduated from WAAW Foundation's She Hacks Africa Bootcamp, where she was responsible for designing and developing software applications, product testing, and maintenance, preparing training manuals and training software developers.
With her specialty in software development, she has mentored over 10 application developers in the Andela Learning Community. Olufunke has a strong focus on community development and education and also holds a Master's degree in Information Science from the University of Ibadan, Nigeria. She loves using technology to solve and improve problems in the society.
Damilola Olokesusi — Shuttlers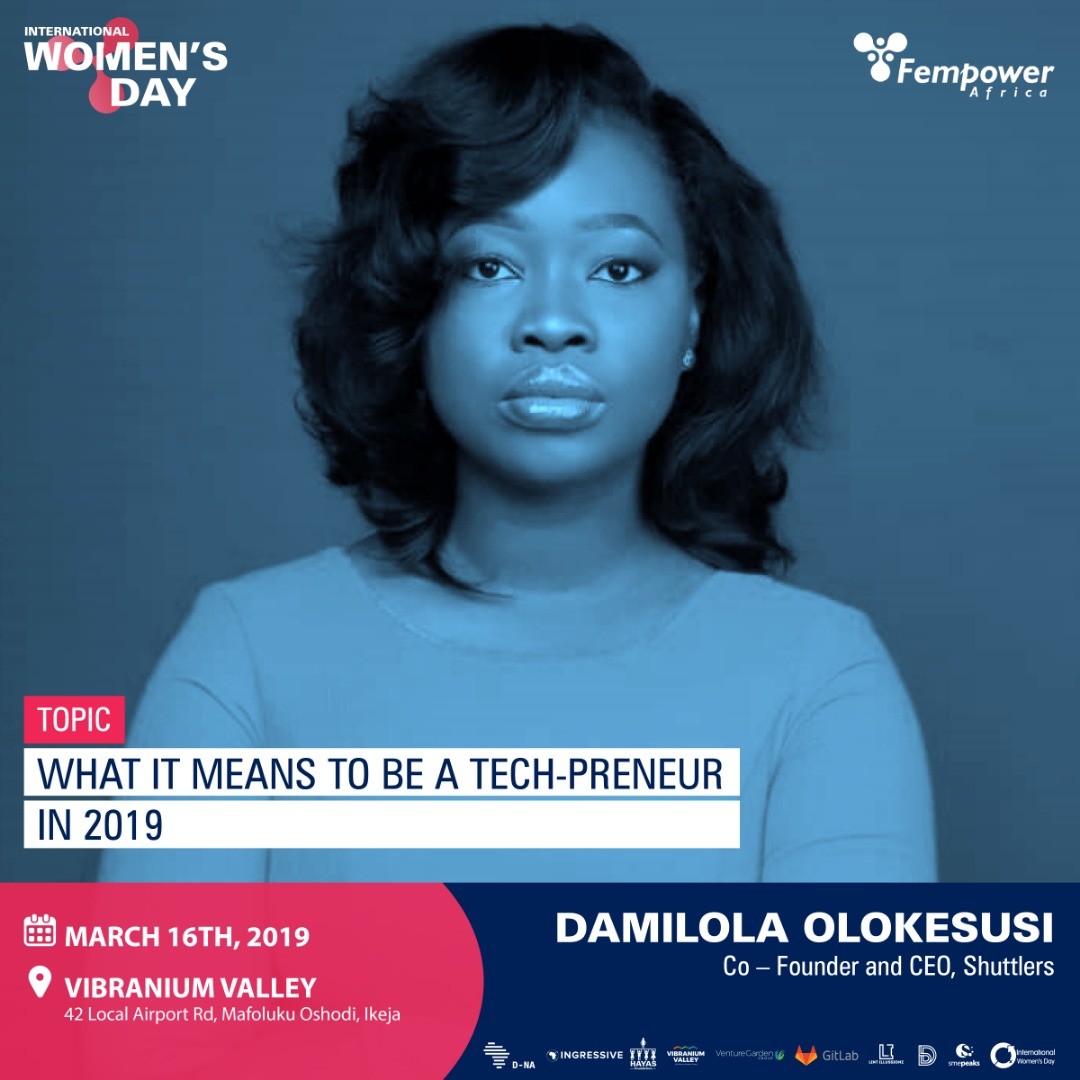 Damilola is the Cofounder/CEO of Shuttlers, a transport and tech company currently revolutionising the way professionals and organizations commute in metropolitan cities like Lagos. She has a Bachelor's Degree in Chemical Engineering from Unilag and experience in process engineering and investment management.
---
Read Also: A 19-Year Old Unilag Student and His Team Win ₦1 million first Prize at the USPF Changemaker Challenge 2018 
---
Damilola's passion to solve social and economic problems in her community birthed Shuttlers. Over the years, she has won competitions such as Demo Africa, Best Idea at Aso Villa Demo Day and also won grants from Institutions like Airtel, and GEM-WorldBank. Damilola is poised to continue bringing about innovations in technology, transportation, as well as other sectors in Nigeria and globally.
Hilda Awomolo — She Leads Africa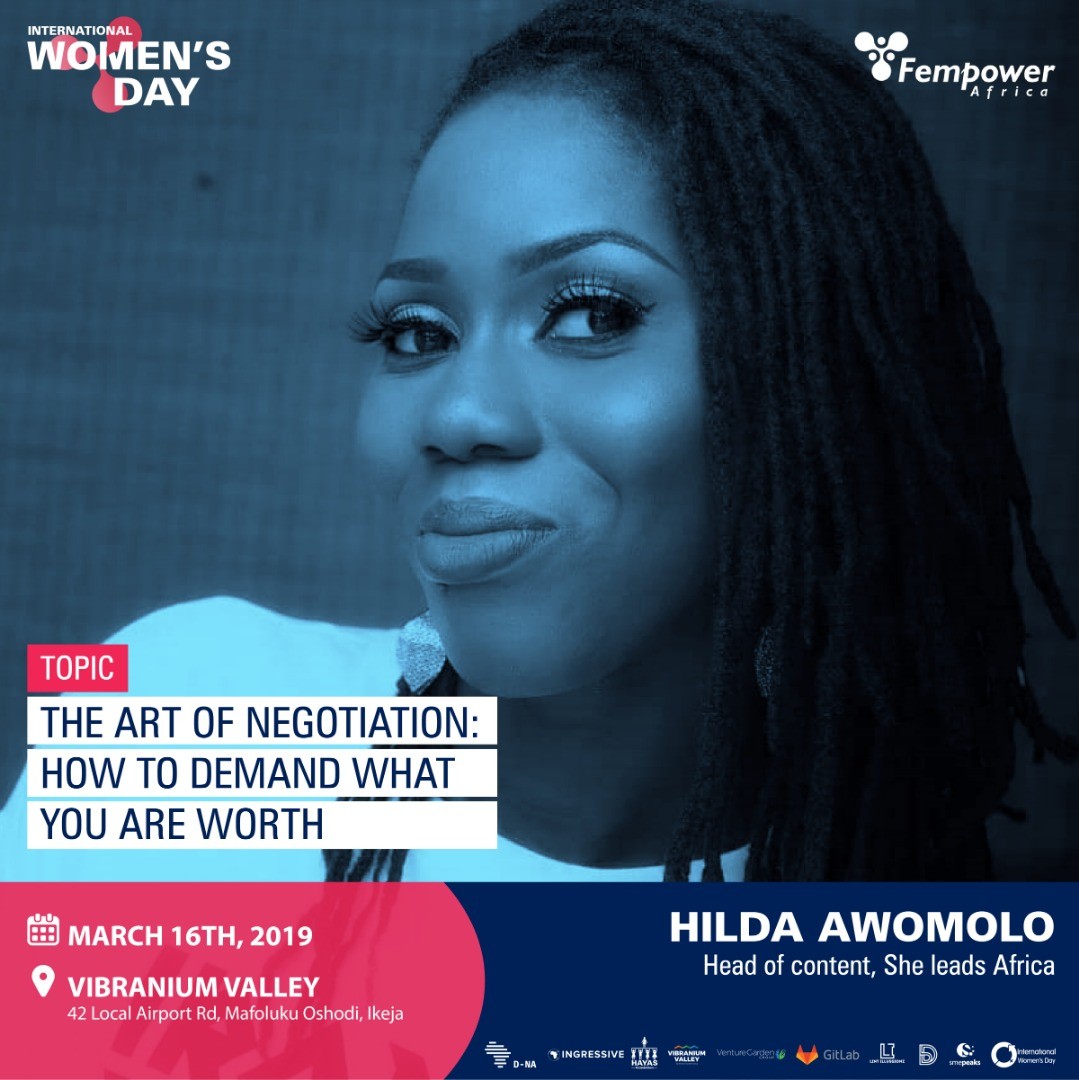 Hilda Awomolo is a Communications and Digital Media Analyst with over 5 years of experience in digital content strategies, content creation, growing online communities, and campaign implementation.
Hilda currently works with She Leads Africa as the Head of Content where she manages over 100 contributors around the world while overseeing all content creation activities for the website, digital platforms and third-party branded content. She lived in India for three and a half years, where she got her Bachelors of Arts (Mass Communications) degree in 2015, graduating with a first class. Hilda is a lover of cats, traveling, and even in her very busy schedule, finds time to catch up on her favorite TV series or banter on Twitter every weekend.
Praiz UX (Interswitch Group)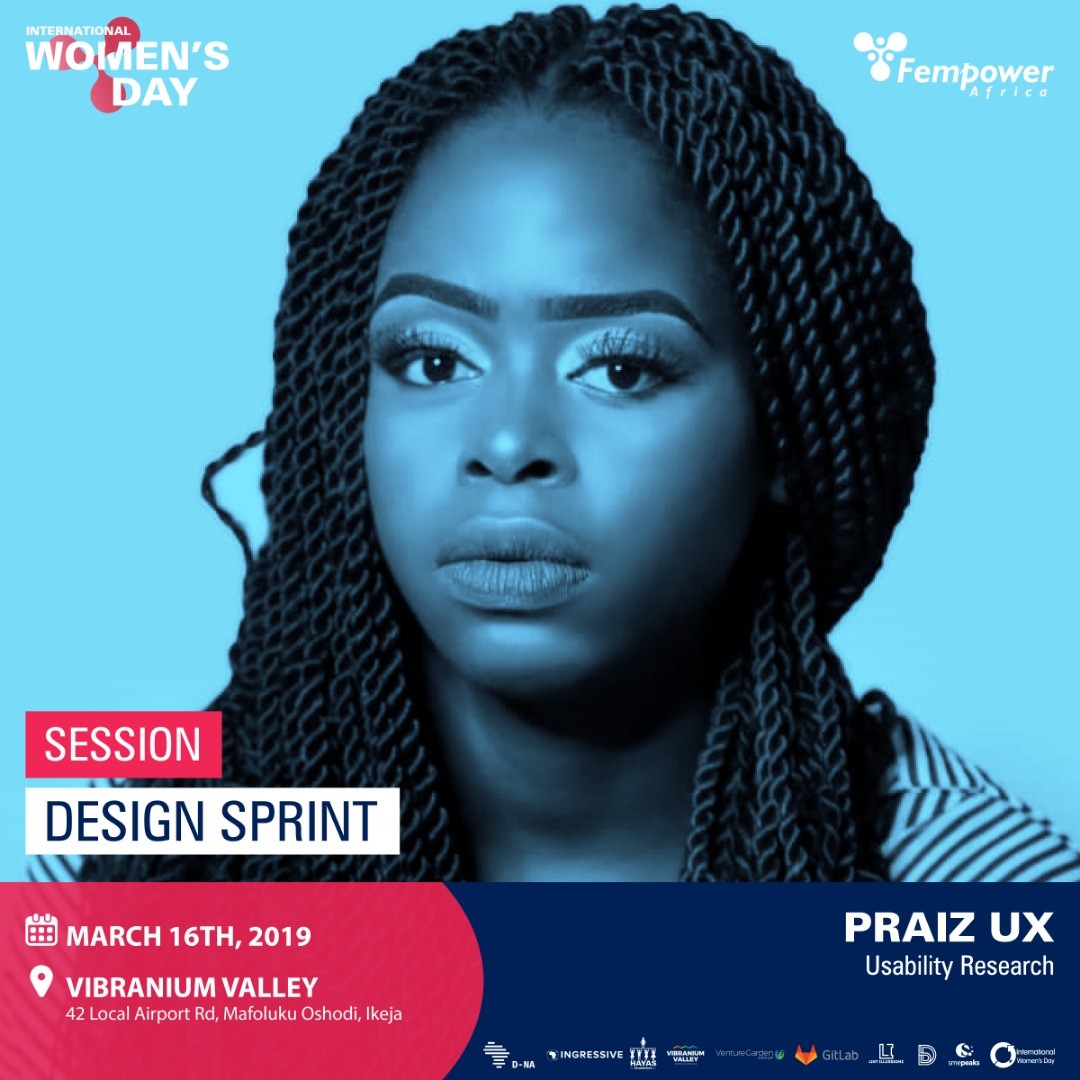 Praise has a deep sense of problem-solving through research and analysis. She is obsessed with observing how and why people interact with digital products, solutions.
She ensures her solutions and products she ensures are human-centered, efficient, usable and valuable, thanks to her deep sense of empathy. Praise also works with both micro and macro data for qualitative analysis (understanding why and how people do what they do) and quantitative analysis (in how many ways and how much of the time they do so).
Mary Abiodun (Software Solutions Consulting)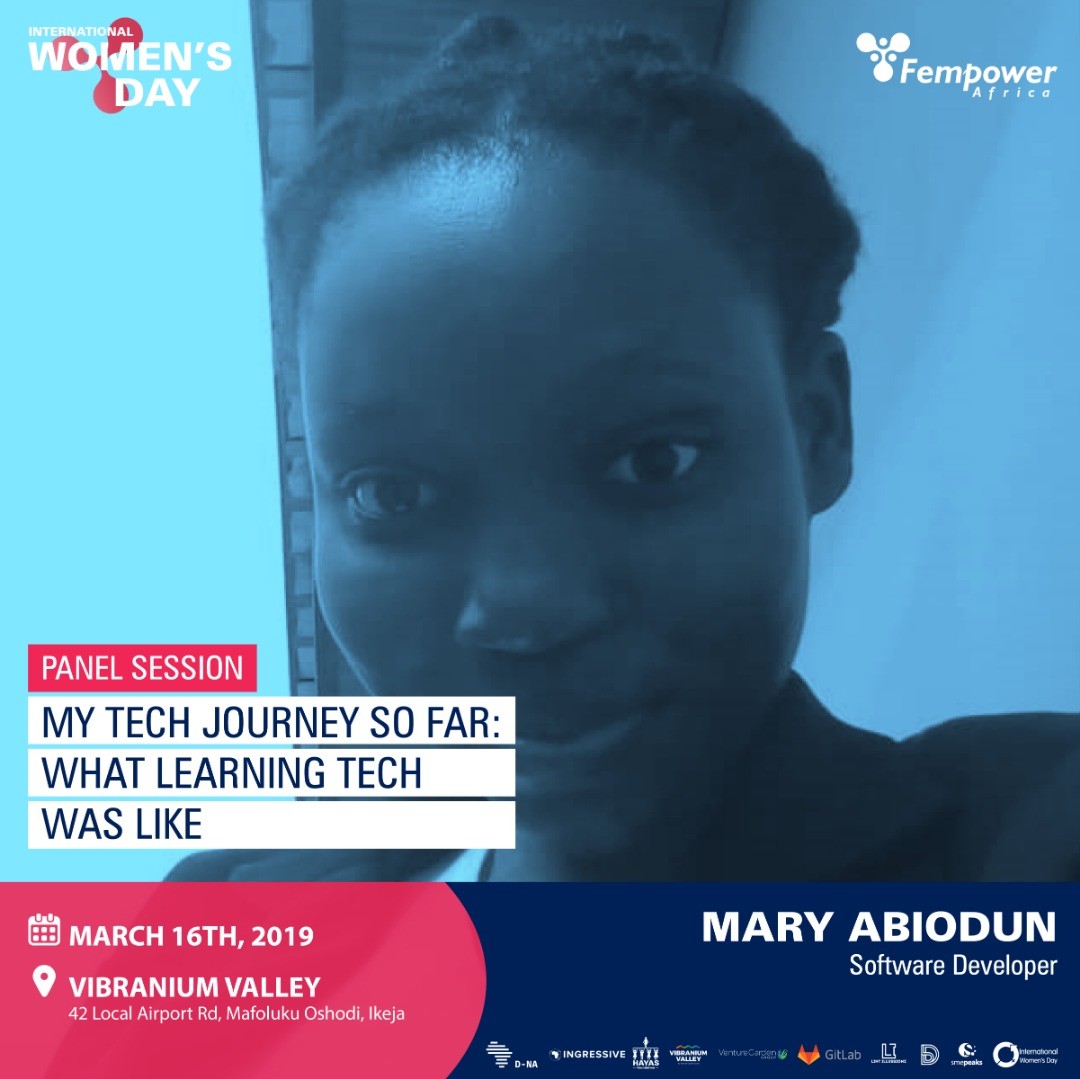 Mary Abiodun is a technology enthusiast who seeks ways to blend education and technology while producing outstanding results in the educational sector.
Her love for STEM (Science, Technology, Engineering, and Mathematics) propels her to teach coding to kids in schools, as well as young girls and youths whenever the opportunity surfaces. Also, she offers mentorship to secondary school students and anyone who will like to toe the line of tech. She believes that with technology, most of the world's problems will be solved.
Funmi Aliyu (Ingressive)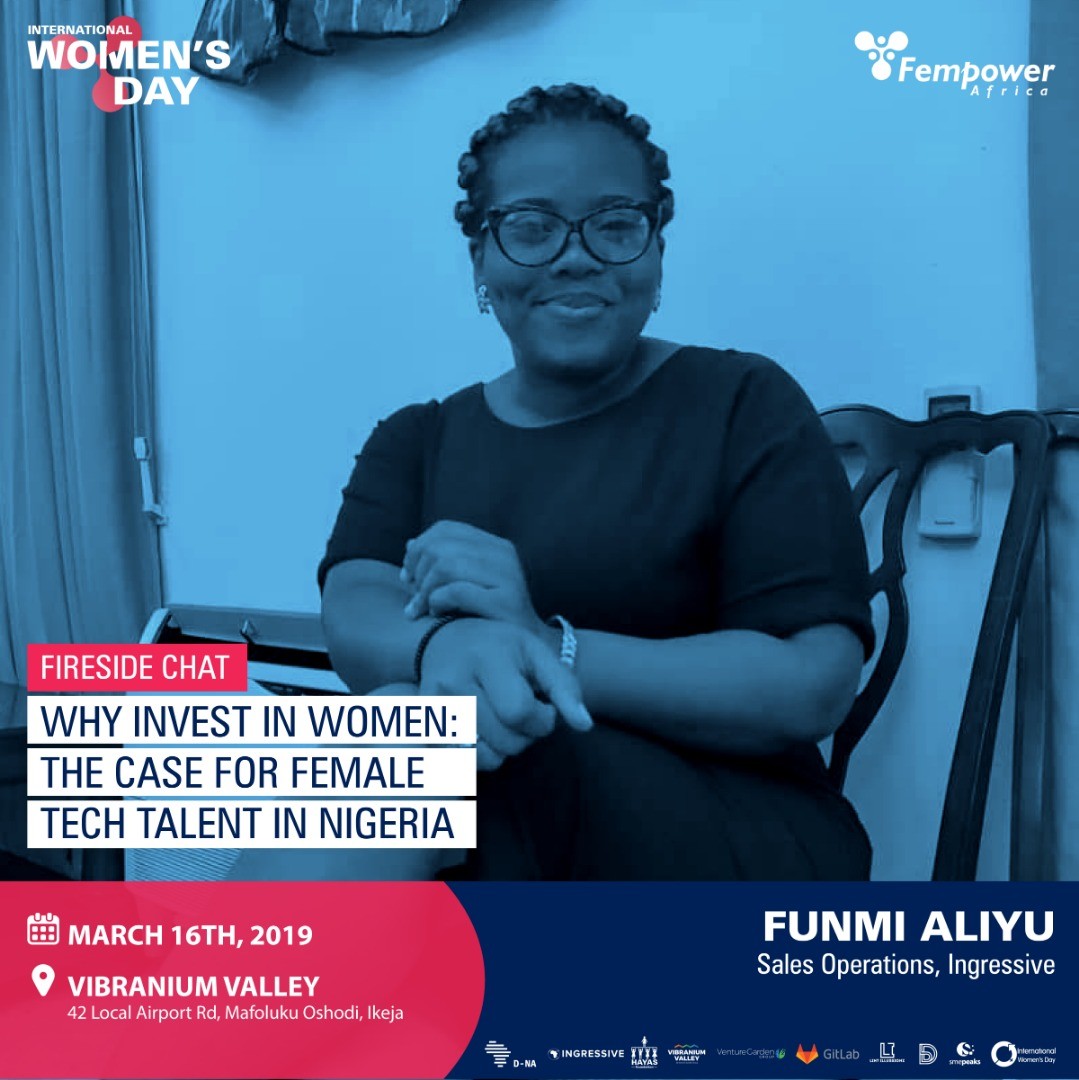 Funmi Aliyu is a Sales Representative from Ingressive, a market entry, and operations firm for local and global enterprises seeking expansion in Africa.
---
Read Also: Apply for $50k-$100k Investment from Ingressive Capital. 'First Cheque' in 30 Days or Less 
---
Funmi finished from College of Medicine, University of Lagos, studying Physiology. She believes that everyone has a purpose and collectively we can make a change in our world.
Bilha Ndirangu (Africa's Talking — AT)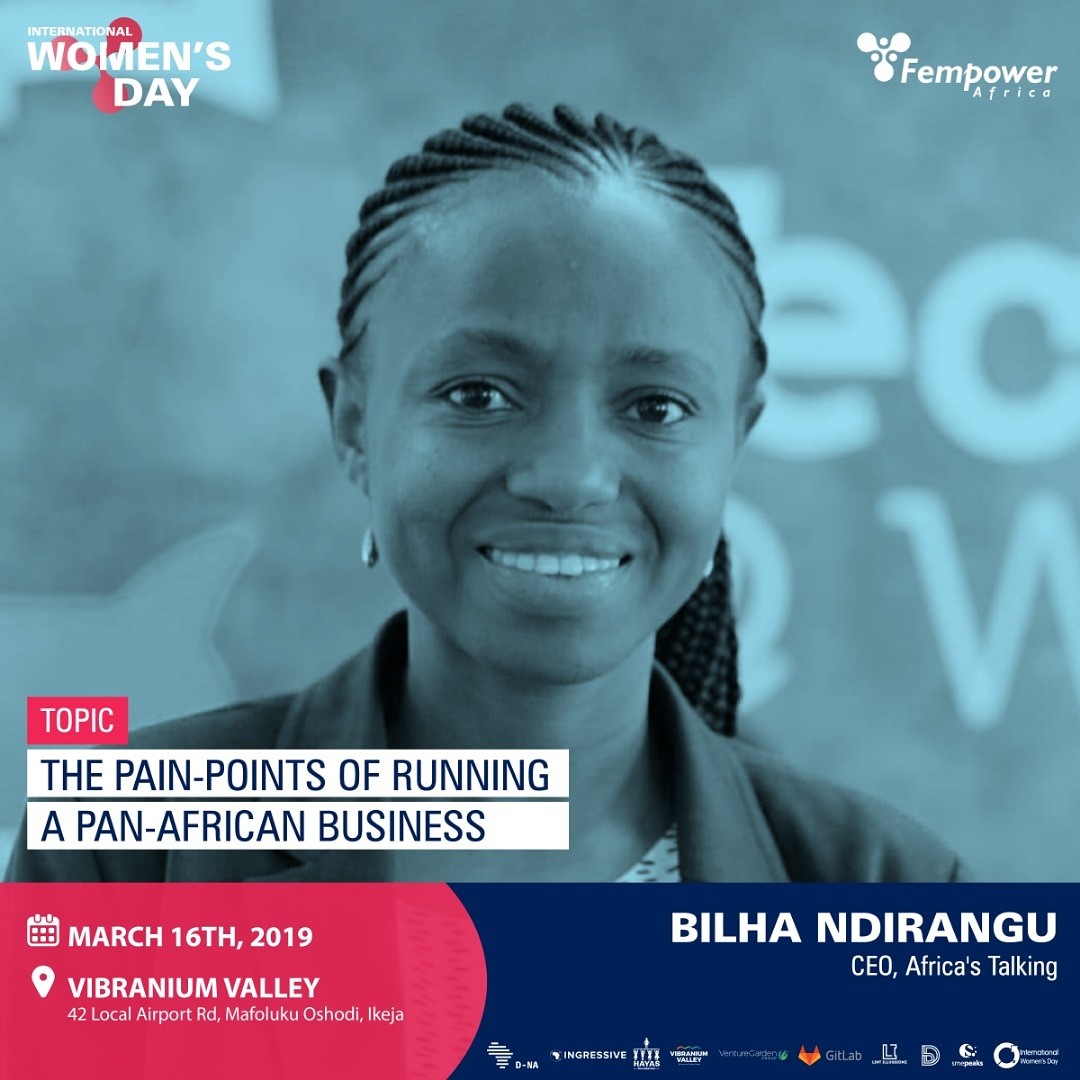 Bilha Ndirangu is the Chief Executive Officer at Africa's Talking (AT), a Pan-African mobile technology company headquartered in Nairobi, which provides software developers a way to bring their ideas to life and help them build sustainable businesses with ease.
As CEO, Bilha is in charge of guiding the company's vision and opening new doors through strategic partnerships. Prior to joining AT, she was a Senior Project Manager at Dalberg Global Development Advisors in its Nairobi office where she advised varied clients including national governments, multilateral, foundations, and private sector companies.
She was recently accepted in the Endeavor Network; a network that supports and mentors entrepreneurs who have demonstrated a potential for rapid scale and expansion of their business.
Mary Joseph (GreenHouse Capital)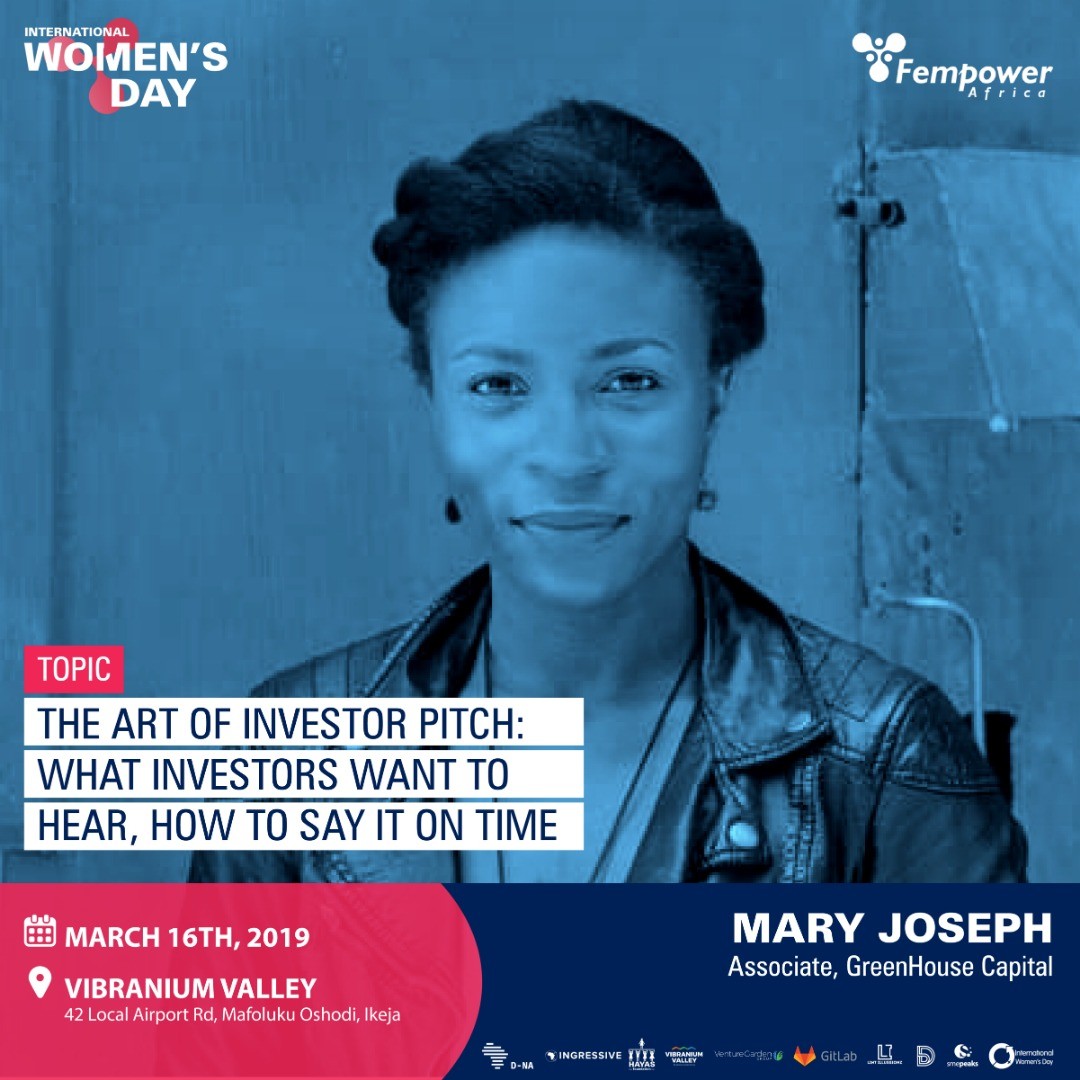 Mary Joseph is a Nigerian-American alumna of Columbia University, from which she earned a B.A. in Sociology and Business Management. Through roles in various sectors, industries, and countries, Mary has worked to expand the reach and resource access of businesses increasing financial inclusion in Africa.
Mary is the Associate at GreenHouse Capital, an investment holding company that makes direct investments in African technology companies, supports them and disintegrates banking services, thereby making them more accessible. At GreenHouse, Mary engages in the full investment process, including fundraising, deal evaluation, structuring, and portfolio management
Cleopatra Douglas (Flutterwave)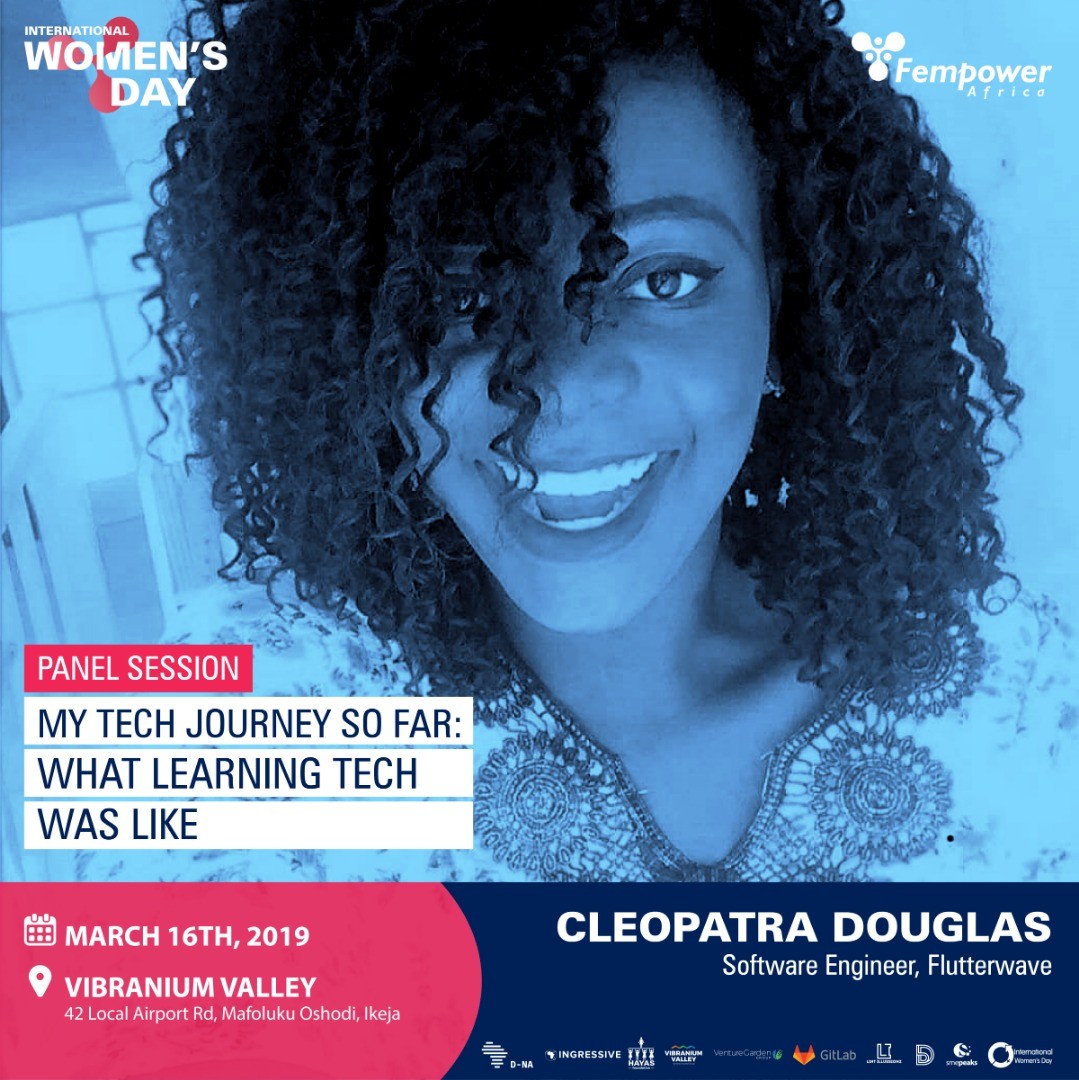 Cleo is an African Tech Educator particularly interested in fintech and education in Africa. She is currently working on developing and enhancing payment systems at Flutterwave — a fintech company that allows African merchants to accept payments, make payouts and manage their business funds from one integrated platform.
---
Read Also: 6 West African Tech Ventures We've Got Eyes on This Year 
---
She also contributes to developing and maintaining developer communities in Africa.
Grace Akinosun (smepeaks)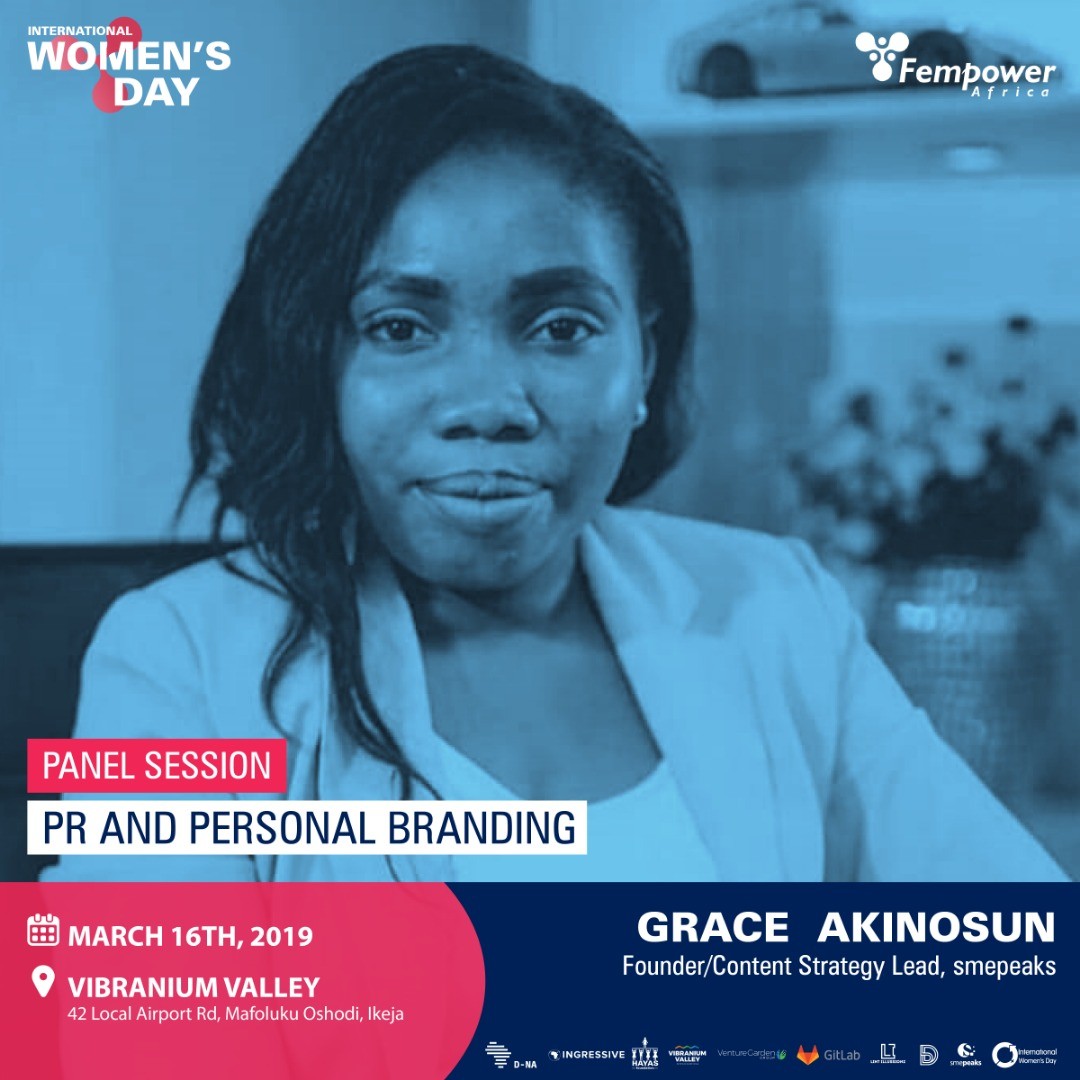 Grace Akinosun is an African entrepreneur with background across digital media, technology, business development, marketing, and communications. Despite graduating from a Petroleum School, she decided to pursue her passion for technology rather than build a career in the oil and gas sector.
In 2018, Grace founded smepeaks, a leading online media company with the mission to tell the stories of emerging African businesses, where she currently serves as the Content Strategy Lead and Executive Editor. She also consults for several African businesses and startups. She is keen on projecting African entrepreneurs to global limelight through storytelling. Her interests span across entrepreneurship, technology, content development, team building, strategy,  leadership, branding, communications, and knowledge sharing.
Sophina Kio-Lawson (SheSecures)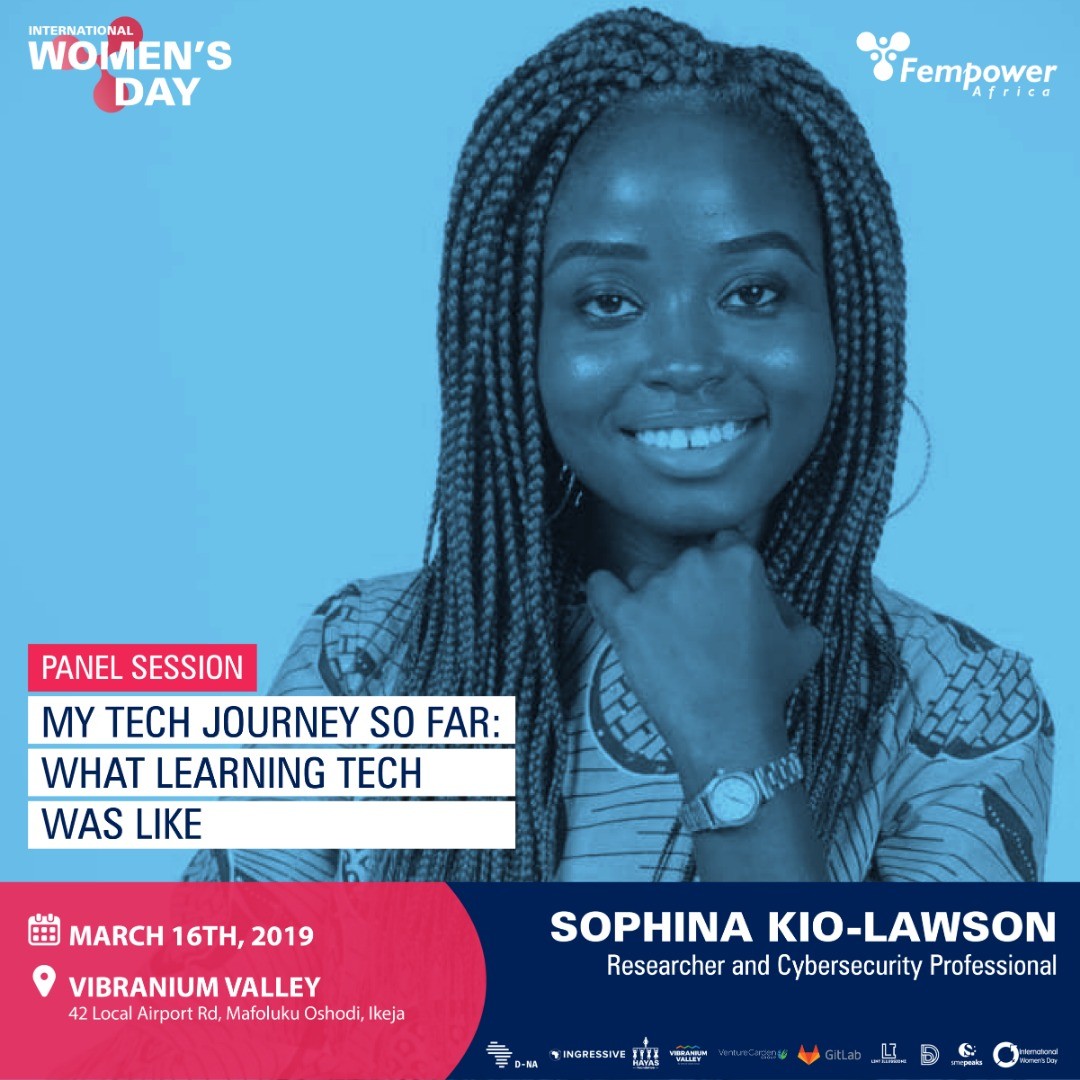 Sophina Kio-Lawson is a researcher and cybersecurity professional who has worked on providing digital and holistic security support to various communities and organisations in Nigeria.
Through her passion for cybersecurity and knowledge sharing, she co-founded an initiative called SheSecures which empowers young African women to pursue careers in digital and cybersecurity while providing training and mentoring opportunities. She has collaborated on writing the guide SafeOnline which educates citizens and civil society groups on simple steps to protect their privacy online, whilst working with Co-creation Hub and localizing SafeTag for Nigerian auditors and researchers. She is also a 2019 Community Development Fellow for the Internet Freedom Festival.
Funmilola Eniolorunda (Venture Garden Group)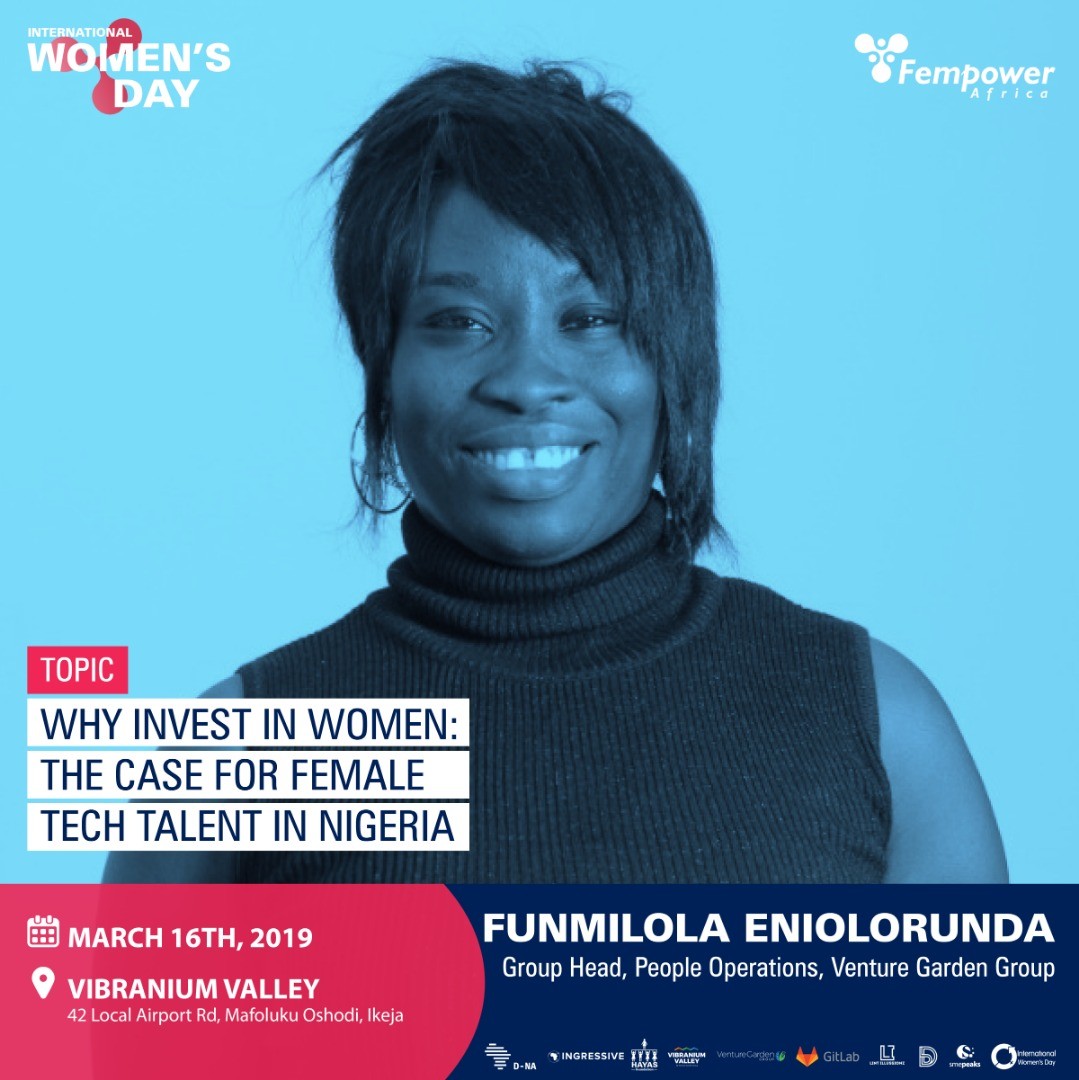 Funmilola is the Group Head, People Operations at Venture Garden Group (VGG), a leading provider of innovative, data-driven, end-to-end technology platforms addressing reconciliation and payment processing inefficiencies across multiple sectors of the African economy.
Lola has over ten years' combined experience in business analysis, projects execution (technology), strategy implementation and business performance (People, Processes, and Products). Her experience in People Operations spans developing sustainable people strategy, strategic recruitment, senior management performance management, competency frameworks, and improving staff productivity).
Lola is committed to improving gender diversity in the tech industry and promoting opportunities that ensure no gender is left behind. She has an MBA, Strategic Planning from the Edinburgh Business School, UK.
Mercy Ojomo (SystemSpecs)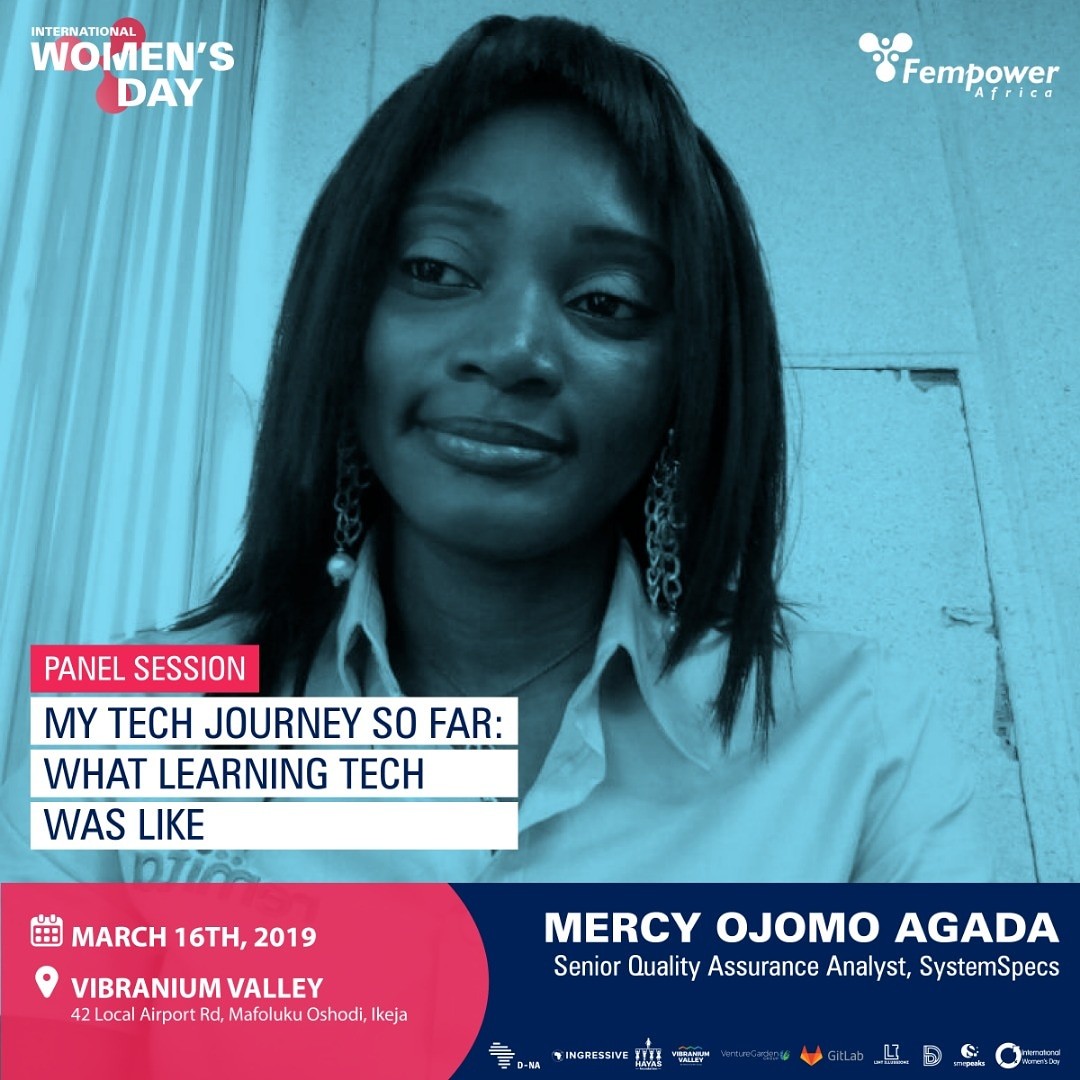 Mercy Ojomo Agada is a Senior Quality Assurance Analyst at SystemSpecs. She is a professional with full system development lifecycle experience in areas of design, development, and implementation of test plans, cases.
She also indulges in processes that fuel swift corrective actions, significant cost savings, and fault-free audits.
Aminat Babalola (IBM)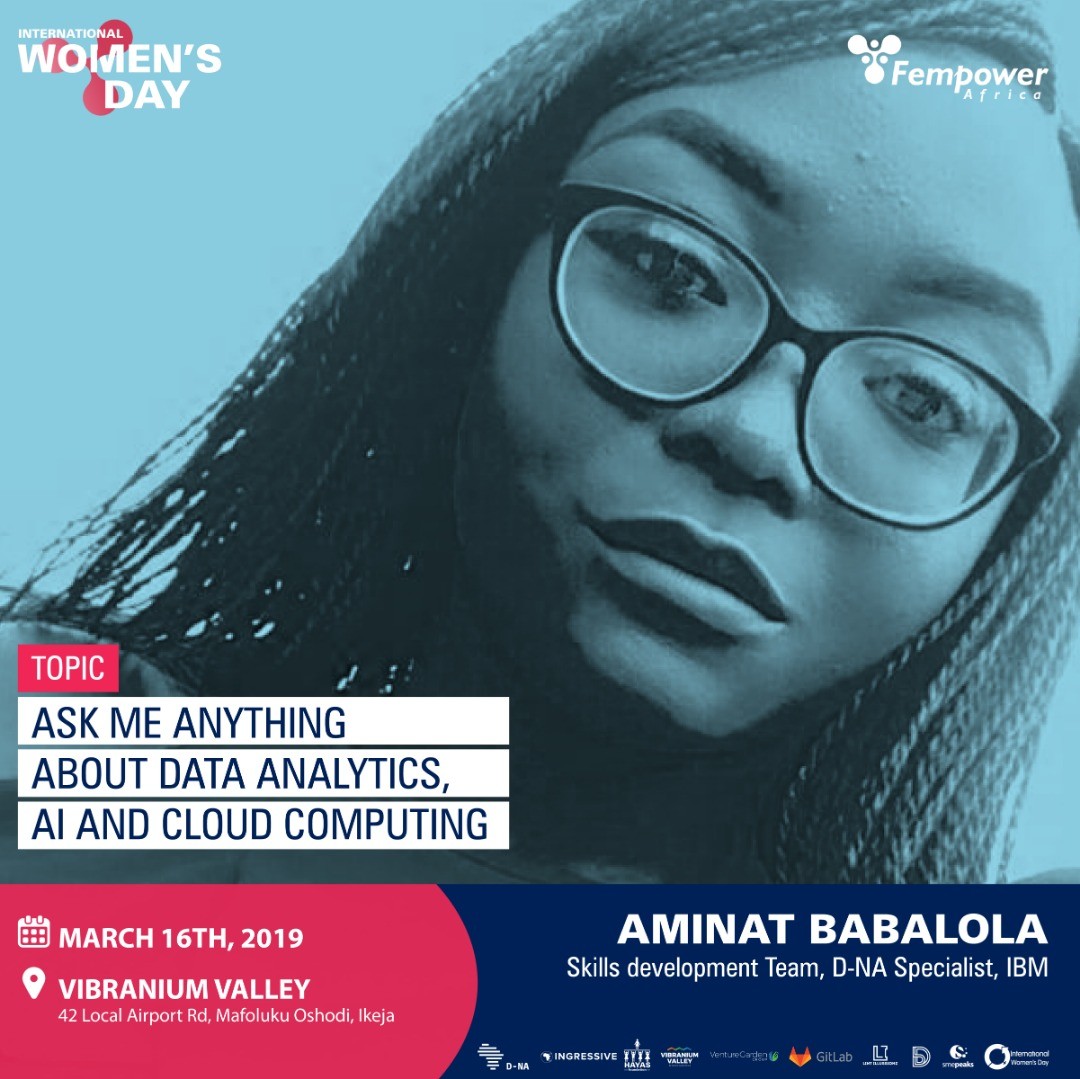 Aminat Babalola is a graduate of Computer Science from the American University of Nigeria (AMU). Currently, she is among elites championing the Skills Development Team at IBM as its D-NA Specialist.
Victoria Etim Bassey (SystemSpecs)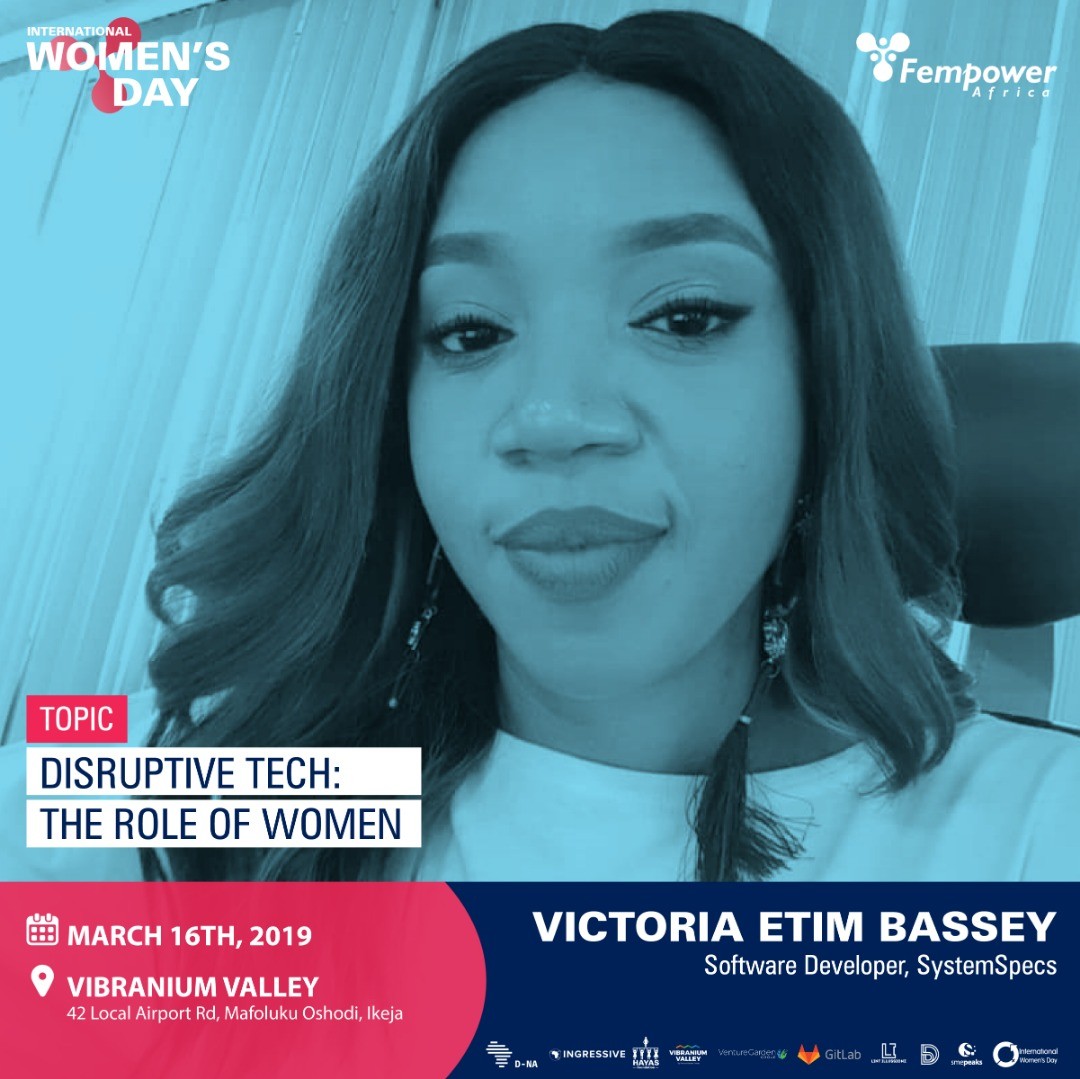 Victoria Etim Bassey is a Software Developer and an aspiring Data Scientist who strongly believes that passion drives creativity, which is the mother of all invention. She currently works with SystemSpecs Limited as a Java Developer where she develops the reporting module for her company's flagship product Remita.
As a Bachelor degree holder in Information Technology from the University of Hertfordshire, Hatfield, U.K., Aminat has spent the last decade transcending the technology space in Nigeria from training both young and old students in tech skills.  Victoria loves to sing, listen to music and hopes to travel the world mostly experiencing diverse people, culture, food, and shopping.
Florence Dairo (OneFi)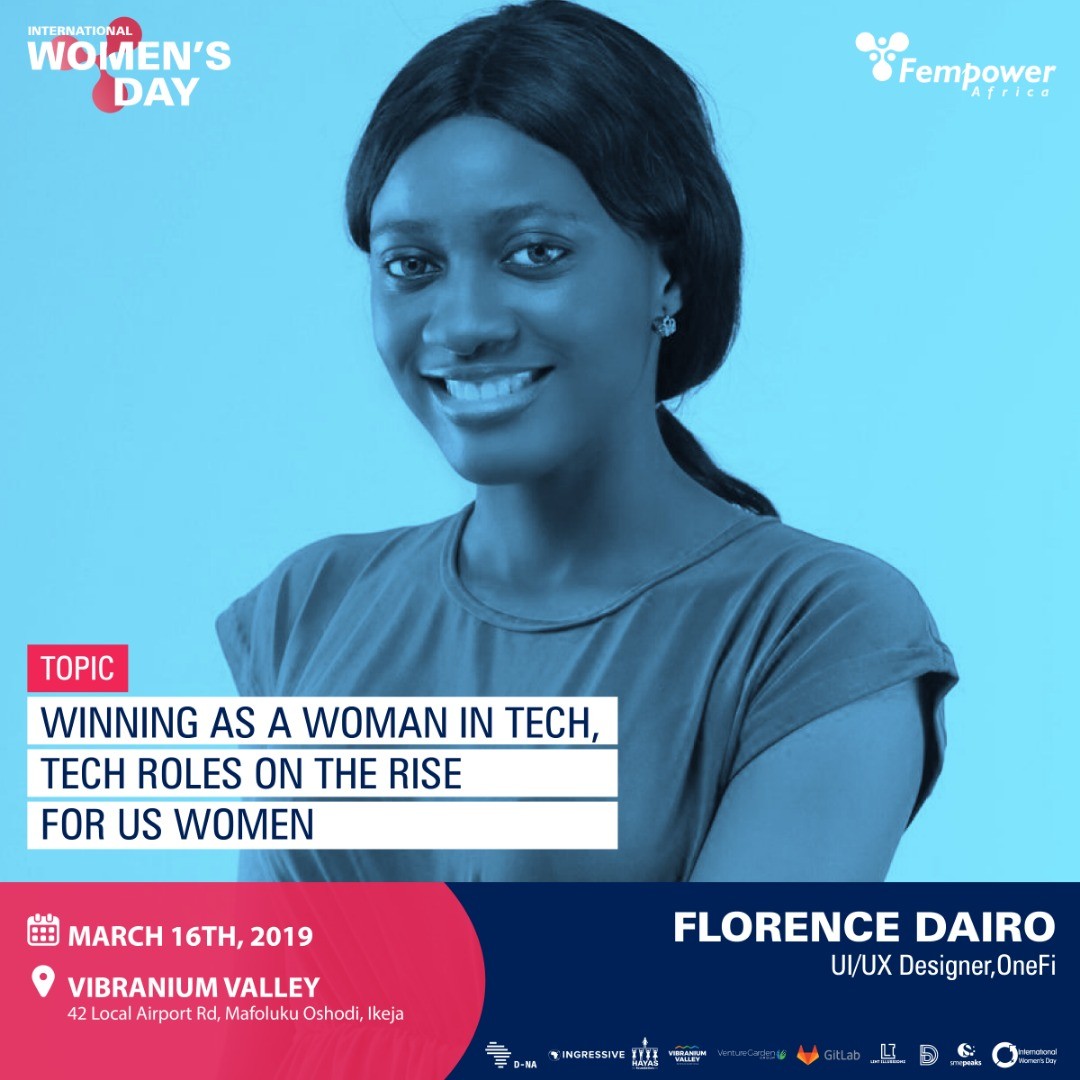 Florence Dairo designs FinTech User interface and User Experience Applications at OneFi (PayLater). She also doubles as the co-organiser of SheDesigns — a community for women who design — and a Figma Africa Ambassador.
---
Read Also: Redefining Design on the African Landscape with Figma Africa 
---
Olawumi Onawumi (Andela)

Olawumi is a Director in the Information Technology and services industry.
As a professional with an M.BA from Lagos Business School (Pan-African University), Olawumi is skilled in Management, Process Improvement, Contract/SLA Management, Business Relationship Management, and Risk Management. She currently serves in Andela as the Director of Success.