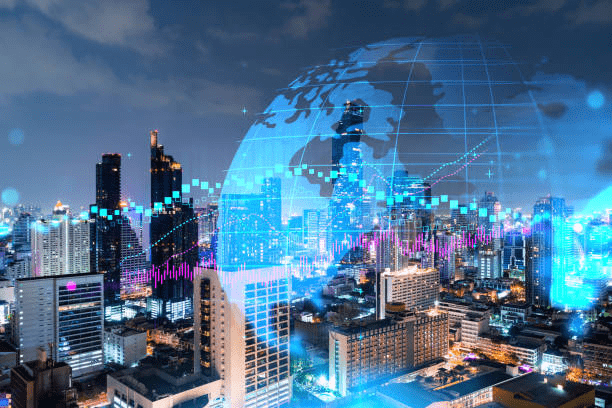 Expanding beyond borders
Going Beyond Borders: Expanding Business Opportunities in Emerging Markets
In today's interconnected world, expanding business opportunities beyond borders has become a key growth strategy for companies of all sizes. 
While established markets offer stability and familiarity, emerging markets present unique opportunities for innovation, growth, and diversification. The benefits and challenges of expanding into emerging markets and provides insights into effective strategies for success.
1. Untapped Market Potential: Exploring New Customer Segments
Emerging markets are characterized by rapid economic growth, rising disposable incomes, and expanding middle-class populations. These factors create a wealth of untapped market potential for businesses. By expanding into emerging markets, companies can access new customer segments and diversify their revenue streams.
Key considerations for exploring emerging markets include:
Market Research:

Conduct thorough market research to understand the local consumer preferences, cultural nuances, purchasing behaviors, and competitive landscape. Tailor your products or services to meet the specific needs of the target market.

Adaptability and Localization:

Customize your offerings to align with local preferences, regulations, and business practices. This may involve product localization, pricing adjustments, and adapting marketing strategies to resonate with the local audience.

Partnership and Collaboration:

Collaborate with local partners, distributors, or agents who possess in-depth knowledge of the market. They can provide valuable insights, assist with market entry barriers, and help navigate cultural complexities.
2. Innovation and Disruption: Driving Growth through Emerging Technologies
Emerging markets often serve as hotbeds for technological innovation and disruption. Rapid technological advancements and the leapfrogging of traditional infrastructure in emerging markets present unique opportunities for companies to introduce innovative solutions and gain a competitive edge.
Consider the following strategies to leverage emerging technologies in expanding markets:
Mobile and Digital Solutions:

With the widespread adoption of mobile devices and internet connectivity, mobile and digital solutions can enable companies to reach a large customer base in emerging markets. This includes mobile apps, e-commerce platforms, and digital payment systems.

Fintech and Financial Inclusion:

Many emerging markets face challenges related to financial inclusion and limited access to traditional banking services. Companies can leverage fintech solutions to address these gaps and provide financial services tailored to the needs of emerging market consumers.

Sustainable Technologies:

Embrace sustainable technologies and environmental initiatives that resonate with the growing awareness of sustainability in emerging markets. This includes renewable energy solutions, eco-friendly products, and waste management innovations.
3. Cultural Sensitivity and Local Engagement: Navigating Diversity and Building Trust
Expanding into emerging markets requires a deep understanding of the local culture, customs, and values. Building trust with customers, partners, and stakeholders is crucial for long-term success.
Consider the following approaches to navigate cultural diversity and build strong relationships:
Cultural Sensitivity:

Invest in cultural training for your employees to ensure they understand and respect the local customs, traditions, and etiquette. This demonstrates a commitment to cultural sensitivity and avoids potential miscommunications or misunderstandings.

Local Talent Acquisition:

Hire local talent who possess cultural insights, language skills, and market knowledge. Local employees can provide valuable guidance, bridge cultural gaps, and contribute to effective decision-making in the local context.

Corporate Social Responsibility:

Engage in corporate social responsibility initiatives that address local social and environmental concerns. By demonstrating a commitment to the well-being of the local community, you build trust and establish a positive brand image.
Conclusion
Expanding business opportunities, which includes growing into emerging markets offers businesses a chance to tap into untapped potential, drive innovation, and foster growth. With the right strategies and a keen understanding of local markets, businesses can unlock new horizons and capitalize on the abundant opportunities that emerging markets present.