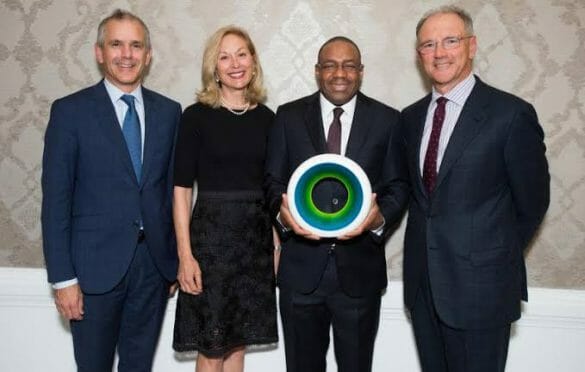 Are you an innovator in the health sector? Participate in The Roux Prize 2021, win $100,000
The Roux Prize is an award for innovative individuals who have leveraged health evidence from the Global Burden of Disease (GBD) study, to improve public health.
Established in 2013 by David and Barbara Roux, the programme seeks to promote the use of health evidence, and how it can be leveraged to improve population health among other sustainable solutions.
The Roux Prize 2021 winner is selected from two rounds. First, finalists will be selected from the nomination by the Roux Prize Nomination Committee. The committee comprises distinguished individuals in population health research, policy, and practice. 
Thereafter, the finalists will be reviewed, and a winner will be selected by the Roux Prize Nomination Board. The successful nominee will be announced by February 2021.
The Prize targets groups or individuals around the world with bold, innovative and impactful use of the health evidence. 
Benefits
The awardee gets a cash prize of $100,000

Awardee's brand gets global recognition

The Award prize can be used without restrictions

It provides awardee's brand with  the avenue to blend with world-renowned brands 
Eligibility
The nominee must have improved population health innovatively

Nominee may be a health provider working in a private or government establishment

Full-time employees of the Institute for Health Metrics and Evaluation (IHME) are not eligible

Nominees from across the globe are eligible for the award

Individual or group who are full-time employees of the University of Washington are not eligible

Volunteers in charitable organisations and researchers at academic institutions are eligible for the award

Nominees whose nominations cannot be made in English are ineligible
How to apply for The Roux Prize 2021
Are you an Innovator or a medical group with a keen interest to leverage this opportunity? Apply via website before the deadline on Sunday, January 31, 2021.
---
Got a story worth telling? Shoot us an email with SUBJECT — "Story Worth Telling" — to [email protected].