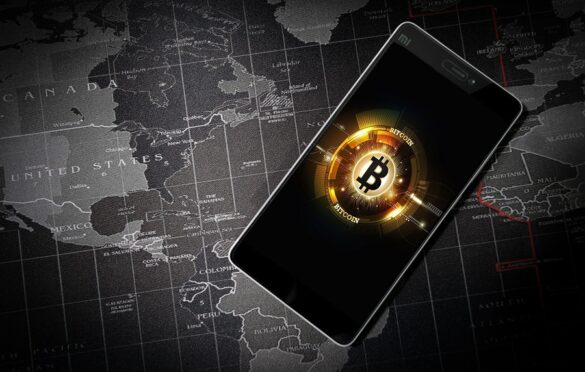 Luno's CEO predicts bitcoin may hit $50,000 – $100,000 before end of 2021
Since the second quarter of the past year, there's been heightened participation and growth in the cryptocurrencies markets. While existing players are betting even bigger on the rise of crypto, new entrants are equally optimistic about its meteoric rise since the start of 2020. Despite the pandemic, and unlike other cryptos, bitcoin had surged from about $6,965 at the beginning of 2020, to $28,891 by the end of the year. Currently, at $31,000 in January 2021, experts in the cryptocurrencies space believe it's only a matter of time before bitcoin hits the $100,000 mark.  Luno's CEO, Marcus Swanepoel isn't exempted.
Recently, he shares his thoughts on bitcoin hitting the 100 grand and other historical developments in the cryptocurrency markets.
On the continuous price surge, Marcus Swanepoel says: 
Even the most bullish of bitcoin advocates could not have foreseen such a meteoric rise in price in such a short space of time. If history has taught us anything, it's that a surge of price in bitcoin is normally followed by a small pullback before it gears up again for the next price cycle, but evidently, the opposite has happened.
---
Also Read: Top 5 Platforms to Buy and Sell Bitcoins in Nigeria
---
On the speed and timeline of bitcoin reaching $100,000, his forecast is: 
It would not be outlandish to say that we could see something approaching the $100,000 mark before the year's end. Bitcoin has typically surged in times of economic trouble, which has played a big role in bitcoin's surge in 2020.

We've seen it outperform even the most reliable of safe-havens in gold, and with more economies around the world printing more money and weakening the value of their own currencies – an issue not inherent to bitcoin – it will continue to serve as a more appealing option to investors.

There's a positive domino effect at play. One of the biggest challenges still facing cryptocurrency as a whole is its adoption. People still ask what bitcoin is, how does it work, where can they spend it? These are all valid questions, but the greater investment and attention around bitcoin, the broader its appeal becomes the more investors it attracts, and the higher its price.
On the volatility of the speculative crypto markets,
Marcus Swanepoel believes
:
Bitcoin will still have its ebbs and flows, that is for sure. However, relative to where it was a few years ago – and even in relation to traditional stocks – it's in a better place with regards to volatility than it's ever been.

While a plateau or even decrease in price at some point in 2021 would not be wholly unexpected, it shouldn't be significant enough to prevent bitcoin from hitting the $50,000 to $100,000 mark by the year's end. One of the main reasons for this is the people behind the investments compared to just a few years ago. Traditionally, investors in bitcoin have been the enthusiasts – individual investors who banked on the currency being the future of money.

However, we're now seeing more and more institutional investors come into play. Facebook, PayPal, Square – some of the biggest names in the business are entering the cryptocurrency space and this is going some way to allaying the doubts that have previously undermined bitcoin, ensuring that any future hit to its price will not be as significant as we've seen in the past.
---
Got a story worth telling? Shoot us an email with SUBJECT — "Story Worth Telling" — to [email protected].