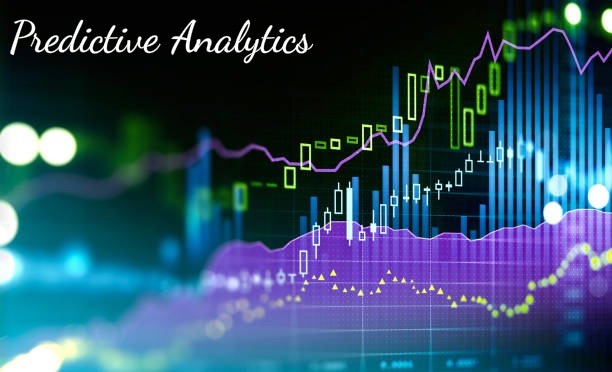 Predictive Analytics
How Big Data Enables Predictive Analytics
In today's era of data-driven decision-making, predictive analytics has become an essential tool for businesses to gain insights into future trends and patterns. 
Predictive analytics involves the use of statistical algorithms and machine learning techniques to analyze large datasets and make predictions about future events or behaviors. This approach allows organizations to anticipate market trends, identify new opportunities, and mitigate potential risks.
However, the success of predictive analytics largely depends on the quality and quantity of data available for analysis. This is where big data comes into play. Big data refers to the massive amounts of data generated from various sources such as social media, sensors, and devices. This data is too large and complex to be analyzed using traditional data processing techniques, which is where big data analytics come into the picture.
By combining big data with predictive analytics, businesses can achieve greater accuracy and precision in their predictions. Here are some ways in which big data enables predictive analytics:
1. Enhanced Data Processing
Big data tools like Hadoop and Spark provide faster and more efficient processing of large datasets. This allows organizations to process and analyze data in real-time, making it possible to identify trends and patterns as they emerge.
2. Better Data Quality
Big data analytics tools can help to identify and correct errors in data, leading to better data quality. This ensures that predictions are based on accurate and reliable data, leading to more accurate and reliable insights.
3. Increased Data Variety
Big data analytics can handle a wide variety of data types, including structured, semi-structured, and unstructured data. This allows organizations to analyze data from various sources such as social media, IoT devices, and customer feedback, leading to more comprehensive and insightful predictions.
4. Improved Machine Learning
Big data provides a vast amount of training data for machine learning models, leading to improved accuracy and performance. Machine learning algorithms can learn from big data to make better predictions and detect patterns that might have been missed using traditional analytics techniques.
5. Real-time Analytics
Big data tools like Apache Kafka allow businesses to collect and process data in real-time. This enables organizations to respond quickly to emerging trends and patterns, making it possible to take advantage of opportunities and mitigate risks.
In conclusion, big data is an essential ingredient for successful predictive analytics. By combining big data with advanced analytics techniques, organizations can gain valuable insights into future trends and patterns, enabling them to make informed decisions and stay ahead of the competition.