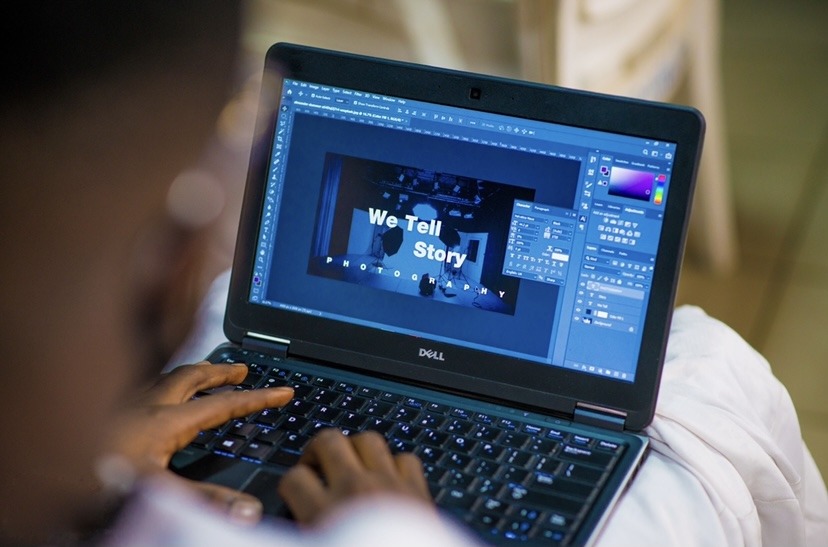 Source: Unsplash
How Graphics Can Enhance a Startup's Success Rate
To stand out and make a lasting impact in the startup landscape which has become highly competitive, the need to leverage technical tools must be a focus. 
One of the most powerful and often underestimated tools is graphics. This tool doesn't just beautify, it communicates and enhances a startup's success rate.
1. Captivating Brand Identity
Graphics are the visual face of your brand. They create the first impression that sticks with potential customers. A well-crafted logo, color palette, and design elements can instantly convey your brand's values, personality, and mission. A strong brand identity sets you apart in a sea of competitors and builds trust from the get-go.
2. Memorable Brand Recognition
Think of some of the most successful startups today. The mere sight of their logos or brand colors triggers immediate recognition. Graphics contribute to creating a memorable and easily recognizable brand. When customers can identify your brand at a glance, they're more likely to remember you when making purchasing decisions.
3. Visual Storytelling
People are wired to respond to stories. Graphics enable you to tell your startup's story in a compelling and visual way. Whether it's through infographics, animations, or illustrations, you can break down complex concepts, showcase your journey, and engage your audience emotionally. Visual storytelling helps you forge a deeper connection with your customers.
4. Communicating Information Effectively
With the dynamism of the digital age, attention spans are shorter than ever. Graphics enable you to convey information quickly and efficiently. Explainer videos, for instance, can break down your product or service in seconds, ensuring your message is understood without overwhelming your audience with text-heavy content.
5. Professionalism and Credibility
Quality graphics demonstrate professionalism and credibility. A website, social media profiles, or marketing materials with polished graphics signal that you're serious about your business. On the other hand, poor graphics can give the impression of a lack of attention to detail or a disregard for quality.
6. Visual Consistency Across Platforms
Startups often engage with their audience through multiple platforms – website, social media, email marketing, etc. Consistency in graphics across these platforms reinforces your brand identity and strengthens your message. When your audience sees a uniform look and feel, it creates a sense of coherence and reliability.
7. Boosting User Engagement
Engagement is the holy grail of modern marketing. Eye-catching visuals are more likely to stop users from scrolling and prompt them to interact with your content. Infographics, GIFs, and interactive visuals can drive higher engagement rates, leading to more likes, shares, and ultimately, a wider reach.
8. Differentiating Complex Products
If your startup offers a complex product or service, graphics can simplify its explanation. Charts, diagrams, and illustrations can break down intricate details, making it easier for your audience to understand the value you offer. This simplification can be a key factor in turning potential customers into paying ones.
Graphics help build a strong brand identity, foster recognition, and communicate complex information effectively. Investing in quality graphics is key for startups to create a visually appealing and memorable brand presence that leaves a lasting impression on their target audience.