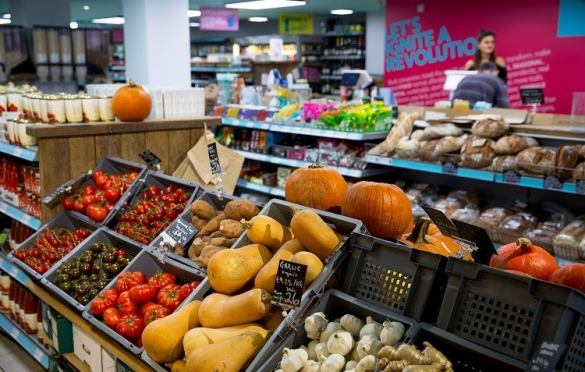 How to get your products on Nigerian supermarket shelves as a start-up
Having created an extraordinary product that you feel has to be seen and purchased by everyone the product was initially created for, the next thing on your mind is to get it across to the targeted consumer. This article would help you get your products on the Nigerian supermarket.
As a start-up, your chances of getting huge funding for publicity and brand awareness are quite slim. Nevertheless, there are several ways to get your products to your targeted consumers at little or no cost. This article gives an introduction into chain distribution and how it works in contemporary Nigerian society. 
Whilst stocking your products in a supermarket would avail you more sales, it would also introduce you to a new set of consumers, more brand awareness and more opportunities to pursue funding. The goal should be how to display your products in Nigerian supermarket.
However, here are some important steps to take before reaching out to supermarkets and retailers.
Branding and Packaging
Understand that nothing is as important as the branding and packaging of the product you intend stocking in stores. In the eventuality of supermarkets stocking your products, if the goods don't move off the shelves at a fast pace, that would affect your chances of a re-stock. Package your page in a way that gives you an edge over your competitors, this way consumers would go for your product when they see it displayed on the shelves.
Research
Do in-depth research on supermarkets that would be willing to stock your products. The best approach is to go to these physical outlets and ask questions from the staff about your competitors, their pricing and see what you can do differently. These stores must be located in the areas where your targeted consumers reside. Check the shelves to see what is on display, both in terms of quality and price, this would help give you a sense of what the store is about.
Understand cost price, net price, operating cost and gross profit
This would help you ascertain the minimum price you are willing to offer the products to the supermarket. 
Note: not all supermarkets would accept your initial price. Also, the price at which you give them would be different from the price they sell your product. Have that discussion with yourself before going into a meeting.
Prepare a well-detailed proposal
A proposal that introduces your company and your products should be handy. It would include your company profile, what you do, the product and its benefits in the society, why the products were created and any other mileage. Even if you don't have a lot of business experience in sales and negotiations, use storytelling to promote convince your distributors and market. You can as well provide sale figures, testimonials of people who have used the products you're trying to promote.
Diligent execution of these steps would ensure that the next phase –having a meeting with the general manager or departmental manager of the stores you want to stock your goods–goes smoothly.
How to get your products on Nigerian supermarket 
Go to the store with your proposal and your product samples, ask to see the general manager or departmental manager. Ensure that you look your best, this way he knows you are representing a company and you mean 'business'. Introduce yourself and your product. Once you engage the manager, propose to stock your goods in the store and push forward the value(s) and traction they get doing that. Most times, you either get a definite answer or a  "come back whilst we think about it" response. Either way, it's often a good start. Ensure to exchange contact details, chances are you'd probably be called back for a meeting with a couple of more decision-makers in the superstore. 
During the meeting, do these:
ensure you deliver a compelling brand story that promotes your product and the value it brings. Then strike a good bargain beneficial for both you and the supermarket. You should offer a pricing system that ensures they make good profit margins too from retailing your products

Offer them more benefits that would also help drive sales for both their store and your brand.  For instance, if you have a huge following on social media, inform them that you would promote their store on your Instagram page as well as direct your already existing customers to purchase from the store

Inform them that you would do weekly routine checks and monitoring and evaluation to see what the consumers who patronise your products prefer

Always take along samples of your products, this is very important, as it would enable the managers to see what the product looks like and probably sample it.
These few steps would help you stock your product with different supermarkets. The key thing is persistence and ensuring that your goods are available to be stocked once it is demanded.
Note: this is for entrepreneurs who are not interested in going through a distribution company.
Was this helpful? Let us know in the comment section.