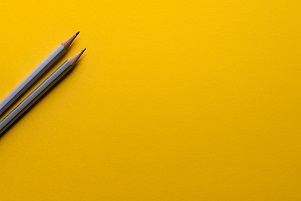 How storytelling would help your brand maintain relevance–lessons from top brands
The art of storytelling started before the foundations of basic writing and documentation. Recently, it has evolved from a tool used mainly by writers toa a crucial aspect of marketing and branding. 
Companies across the globe use storytelling to communicate their brand image, positioning statement and most importantly their beliefs. Storytelling has become the basis for choosing a brand and building brand relevance–the story that the brand sells to you, once relatable, you are converted. 
Storytelling is a means of documenting cultures, traditions and beliefs used by men of old, involved, cave painting, oral narration, rock art, ritual chanting, and the likes.
A report by Brand Storytelling states that "80% of consumers want brands that tell stories, however, not just any story but good stories". Also, "most people want to see and hear stories about regular people (two-thirds think those would make the best stories) and/or brand customers (38 percent want to hear those). Only 19 percent want to hear about celebrities or employees and just 10 percent want the story of the brand's CEO or founder".
Stories are powerful, good stories are memorable and relatable. The power your brand would have on consumers would depend majorly on the story you are able to sell convincingly. Remember our story about Naira Marley and his brand strategy?  How he effectively uses storytelling to build brand relevance and garner followers? That's the effect good storytelling would have on your consumers. 
Mark Turby, Vice President of Communication, Ford Motors Company, once posits that
"A good story makes you feel something and is universal. They want to grasp your values and your commitment to excellence; be inspired and intrigued. Storytelling is the most powerful way to convey these ideas."
A look into brands that have successfully used storytelling to position their brands in the hearts of consumers and build brand relevance.
Airbnb
Airbnb is an online marketplace where homeowners, hotels, resorts offer their houses, spaces or part of the houses for rent. Travellers are able to book a stay for as long as they want through its website– as long as the terms and conditions are met. It should be noted that Airbnb does not own the properties listed on the site, it simply provides a platform that enables house owners, hotels and the likes to lease their properties for sojourners. Over the year, they hosted 5 presidents, two countries, one elephant, with presence in 500+ countries How do they then tell their stories, you ask. 
Firstly, the company sold the idea of a "home". Brian Chesky, one of the founders of the company once took out time to establish what Airbnb truly depicts.
"For so long, people thought Airbnb was about renting houses. But really, we're about home." To further buttress his point, he said "You see, a house is just a space, but a home is where you belong. And what makes this global community so special is that for the very first time, you can belong anywhere. That is the idea at the core of our company: belonging".
Airbnb sells you Home, Community and Belonging. Wherever you travel to using Airbnb, you are going home, to a community and you have a sense of belonging there.
Because Airbnb knows the importance of storytelling, it created Stories from Airbnb community, where customers share their 'belonging' experiences. This helped first-timers overcome their fears of staying in the house of a stranger. 
Instead of the company telling the Airbnb story, they allowed the people who experience it daily to share their own tales. Also, Airbnb created another platform Belong Anywhere, which raised more than $1 million for refugees and  Airbnb story that led them to start the company and expanding it. Customers of the Airbnb brand have become unpaid evangelists, sharing the gospel of love, homeness and togetherness that the brand offers due to the key things they did–create a story around the brand that says "welcome home", wherever you are and also creating platforms where people share their Airbnb stories. 
LESSON: 
Airbnb sold themselves to the heart of their audience not by promoting how awesome their services or website features are, but from the mouth of their users. The company's focus is on value, and as defined by the user. You should adopt this for your brand. Rather than push what they stand to gain from using your services or why you're better than your competitors, encourage your users (especially initial followers) to tell their own experiences using your rand. If possible, create a platform for such feedback or leverage social media for reviews.  You'd be glad you did. It used storytelling to build brand relevance.
Nike
Founded by Phil Knight, the global shoe brand, Nike, has continually applied the laws of storytelling to building its brand, retaining ardent followers and converting new customers to their beliefs. Nike found a unique brand messaging strategy that appeals to its audience and really worked for the brand every time. 
 It sold stories of athletes, exceptional people and not its brand or shoe benefits. For instance, as far back as 1999, the company put forward a remarkable commercial Michael Jordan's (the renowned basketball player) life and career trajectory. With the aid of Jordan's commercial, the "Just Do It" movement was fully established, although birthed in 1988.   
While the one-minute video focused on commemorating the life and achievements of Michael Jordan, a "Just Do It" note gradually fading into Nike's logo for a split second towards the end instantly shifted the focus from their products to their consumers while dropping a subtle messaging — You wouldn't be mistaken if what you got from that was Nike telling viewers that, "you can do it" but whilst "doing it" wear Nike shoes!
In 2018, Nike created a campaign that negated what its customers would have expected due to the controversy surrounding Colin Kapernick and the National Football League (NFL). Colin, ex-quarterback, refused to stand during the national anthem of the National Football League games in 2016, because of his views on racial minorities and in protest to unarmed black men who were being shot. A controversial time in the history of the NFL. 
For its 30th anniversary, Nike decided to celebrate athletes who dreamed crazy by creating a campaign around Colin Kaepernick—"Believe in Something, even if it means sacrificing everything, Just Do It". Although news of the campaign stirred a backlash from consumers, the company generated $6 billion brand value increase, and a 31% boost in sales a year after. Through this campaign, Nike reiterated its ideals and belief, 'Just Do It'
Nike is a  very ubiquitous brand that has deliberately used the slogan–"Just Do It" to tell the stories of people, athletes making a difference in various fields whilst challenging people of varying colors, ages, and backgrounds to get up and "Just Do It".
"It wasn't about a company telling you what to do," Liz Dolan, a former employee of Nike said of "Just Do It." "It was a company telling you that you know what the right thing is to do. It's something like what Colin Kaepernick has done."
LESSON: 
Nike sold the stories of people who weren't afraid to risk it all and go for their dreams, they indirectly galvanize people to pursue their dreams tenaciously whilst selling the shoes to the consumers.
They sold this story through all mediums of communication and stood by it even with the Colin ad.
These brands have shown the importance of storytelling and how storytelling can help your brand maintain its market whilst leaving your footprints in the heart of the consumers. It used storytelling to build brand relevance 
Steps to tell a really good story that lasts and delivers
Make use of the power of emotions: stories that are emotive would get to the hearts of the consumers and evoke emotions.
Recreate Old stories, add a bit of new-day elements.
Authenticity and trueness to the brand should be the most important bed-rock for building your brand's story: 80% of consumers believe, authenticity is key in determining if they would follow a brand. Let the story you intend selling the audience be true to the brand's image and persona.
Consistency: tell Stories that would get consumers engaged. Tell compelling stories. Get your customers involved in the story you intend telling.
Was this article helpful, let us know in the comment section.