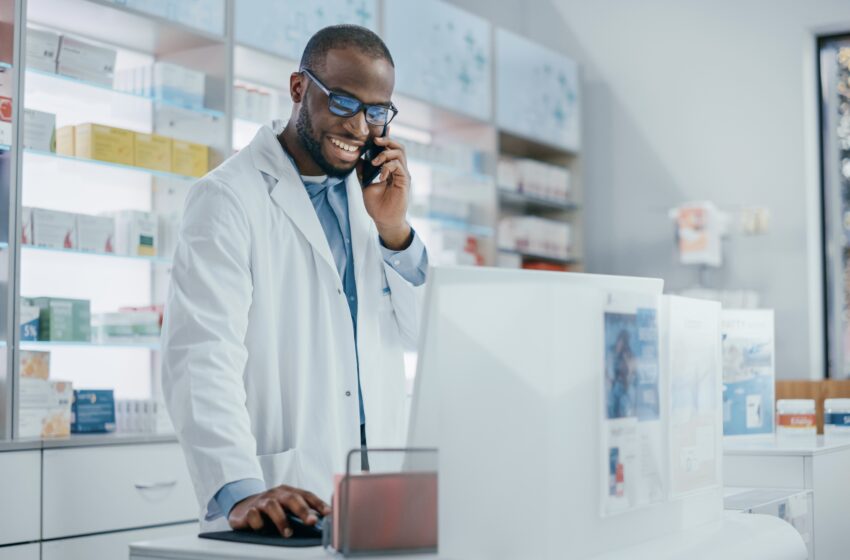 Investing in Innovation Africa (i3) for Healthcare Startups
i3 Opens Applications for African Healthcare Startups to Win $50k Grant
Investing in Innovation Africa (i3) has opened applications for its second cohort, inviting African early and growth-stage startups to apply for support in healthcare supply chains. 
The initiative is aimed at driving innovation in the healthcare sector in Africa, with a special focus on improving the supply chain management of essential medical supplies.
The healthcare sector in Africa has been grappling with numerous challenges, including poor supply chain management, limited access to medical supplies, and inadequate healthcare infrastructure. These challenges have been further exacerbated by the COVID-19 pandemic, which has highlighted the urgent need for innovative solutions to improve healthcare delivery in the continent.
i3's second cohort seeks to address these challenges by providing funding and support to African startups that are working towards improving healthcare supply chains. Sixty promising early and growth-stage companies will be supported for commercialization by i3. The support is being provided through funding from the Bill & Melinda Gates Foundation and sponsorship from AmerisourceBergen, Merck Sharpe & Dohme (MSD), Microsoft, and Chemonics.
i3's first call for applications received an overwhelming response, with 31 innovators enhancing access to health products across more than 24,000 hospitals, clinics, and pharmacies in 26 African countries.
To date, the i3 program has facilitated 200+ introductions between the cohort, the sponsors, and potential partners such as USAID, The Global Fund, Benshi.aI, i+Solutions, Chemonics, John Snow Inc., FHI360, Madiro Foundation, government representatives from Nigeria's Federal Ministry of Health, representatives from Ekiti and Lagos state, and more. i3 has featured cohort companies on CNBC Africa, at the World Cup, the Africa Health Agenda International Conference, the forthcoming Africa CEO forum, and more. More than 17 innovators have secured partnerships and pilot projects to date.
The second call for applications is expected to attract an even greater number of startups, as the need for innovative solutions in the healthcare sector has become more urgent than ever before. 
i3's focus on healthcare supply chains is particularly significant, as it is an area that has been largely overlooked in the healthcare sector in Africa. By improving supply chain management, startups can help ensure that essential medical supplies reach the people who need them most, thereby saving lives and improving health outcomes.
Yusuf Rasool, Director, Sustainable Access Solutions, Global Market Access, at MSD, commented:   
"Expanding access to medicines requires a new way of thinking that taps into the incredible talent we have across the continent. We can find African solutions for African challenges by bringing together government, industry, and donors to create the scaffolding for entrepreneurs to succeed. MSD is proud to partner with i3 to find, meet and partner with the next generation of African healthcare companies that are finding innovative ways to solve tomorrow's healthcare challenges today."  
Kieran Daly, Director, Global Health Agencies and Funds, at the Bill and Melinda Gates Foundation, also commented: 
"i3 intends to jump-start a new way of doing business across aid, industry, and government partners to support local innovation – starting with health care supply chains. With our partners, we're building a network across the African continent to help structure commercialization support for start-ups, to accelerate their growth and public health impact. We believe local, data-driven innovators closest to the delivery challenges are critical to building the resilient, agile, and responsive supply chains we need."
Benefits 
Selected start-ups receive targeted introductions to customers to support commercialization and impact, a $50,000 grant, and tailored investment readiness support. i3 is particularly focused on selecting women-led companies and those operating in Francophone regions. 
Eligibility 
The initiative is open to startups that are based in Africa and are working on innovative solutions in the healthcare sector.
Early-stage and Growth-stage tech-enabled businesses owned or operated by African Nationals, and with a legal presence on the continent

Businesses focused on tech-enabled product distribution with validated proof of concept, recorded revenues and demonstrable potential for growth

Demonstrable potential for social and societal impact
How to Apply
If you are a startup based in Africa and are working on innovative solutions in the healthcare sector, then applying for the i3 second cohort could be the opportunity you have been waiting for. Apply before the deadline on Monday, June 26th, 2023.