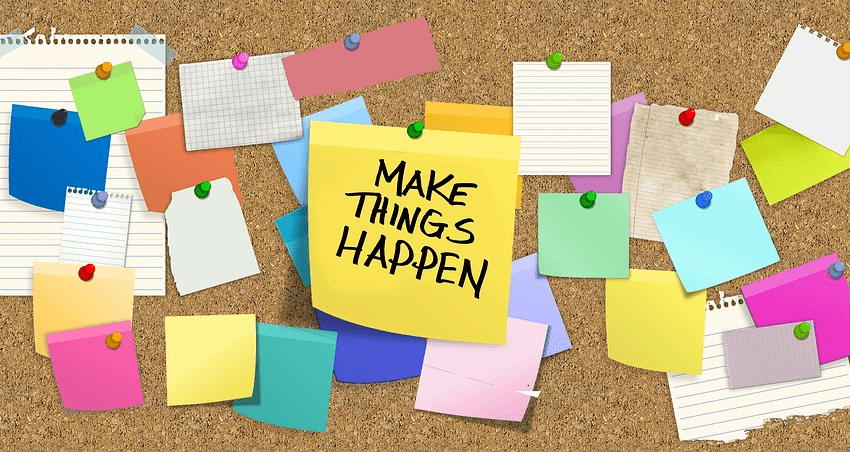 Source: Pixabay
Build Your Career Around Dynamism Not Doldrums
Are you feeling stagnant or bored in your career? Do you want to inject some excitement and passion back into your work? If so, it's time to start building your career around dynamism, not doldrums or stagnation.
What is dynamism, and why is it important in your career? Dynamism refers to the quality of being dynamic or active, characterized by energy, enthusiasm, and a willingness to embrace change. Building your career around dynamism means seeking out new opportunities, taking on new challenges, and staying engaged and motivated in your work. 
Here are a few tips to help you build a dynamic career:
Embrace Change
In today's rapidly changing work environment, it is essential to be flexible and adaptable. Embracing change and being willing to learn new skills and take on new challenges can help you stay relevant and competitive in your field. Be open to new ideas and ways of doing things, and don't be afraid to step out of your comfort zone.
Seek Out Opportunities
Look for opportunities to take on new projects or responsibilities, both within your current role and in other areas of the organization. Seek out training or professional development opportunities that can help you build new skills and knowledge.
Network
Building a strong professional network can help you stay connected to new ideas, trends, and opportunities. Attend industry conferences and events, participate in online forums or social media groups, and connect with colleagues and peers in your field.
Be Proactive
Take the initiative to propose new ideas, processes, or projects that can help improve your organization's performance. Be willing to take risks and try new approaches, even if they are outside of your comfort zone.
Cultivate a Growth Mindset
Developing a growth mindset can help you stay motivated and focused on continuous learning and improvement. Rather than seeing challenges or failures as setbacks, view them as opportunities for growth and learning.
By building your career around dynamism, you can stay engaged, motivated, and fulfilled in your work. Embrace change, seek out new opportunities, network, be proactive, and cultivate a growth mindset. With these strategies, you can build a dynamic career that allows you to thrive and achieve your goals.