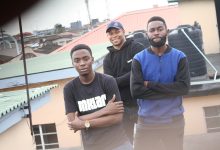 These 3 Ex-Unilag Students Operating in the Nigerian Branding Space have an Unusual Success Secret
How do you get a grip of your abstract thoughts, bring them into reality, or make the intangible tangible? Inklar is doing just that, in an amazingly basic way.
---
"Can't I just have this inscription on a shirt? Something I can always see, wear, feel or touch? How impossible could that be?"
Jide Fajuke's thoughts are similar to most persons'. It began three years ago while he was wrapping up his studies in Systems Engineering at the renowned University of Lagos, (UniLag), Nigeria. Jide, a young man, in his early twenties, had a pressing need — bringing his abstract conceptions into reality!
Most times when I see movies and listen to songs, I take out some catchy and amazing things that I wish I could have  on a shirt, cap or mug — something I can always look at and get inspired, or that takes my mind back to an occasion"
He began seeking ways to satisfy his need and then realised the available options were neither convenient nor promising.
"I felt the process of doing it was really hard — you have to go offline and begin looking for people to do what you want for you and bring your idea to reality. Besides that it is stressful, you might not necessarily get what you want in the end,"
Then, a solution struck him. A platform that allows people to seamlessly create what they want, or whatever is impressed in their minds and get it out in tangible forms — where users could go from 'Thinking' in to 'Inking' out. He called it "INKLAR".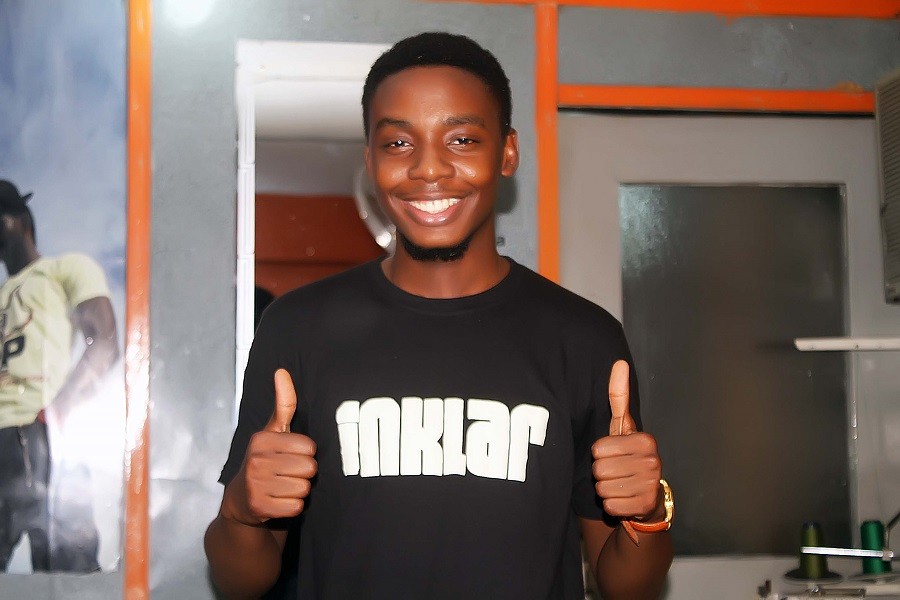 "I felt it could be easier if people just go to a website, upload and design whatever they like, then the company takes it from there and prints out what they've designed"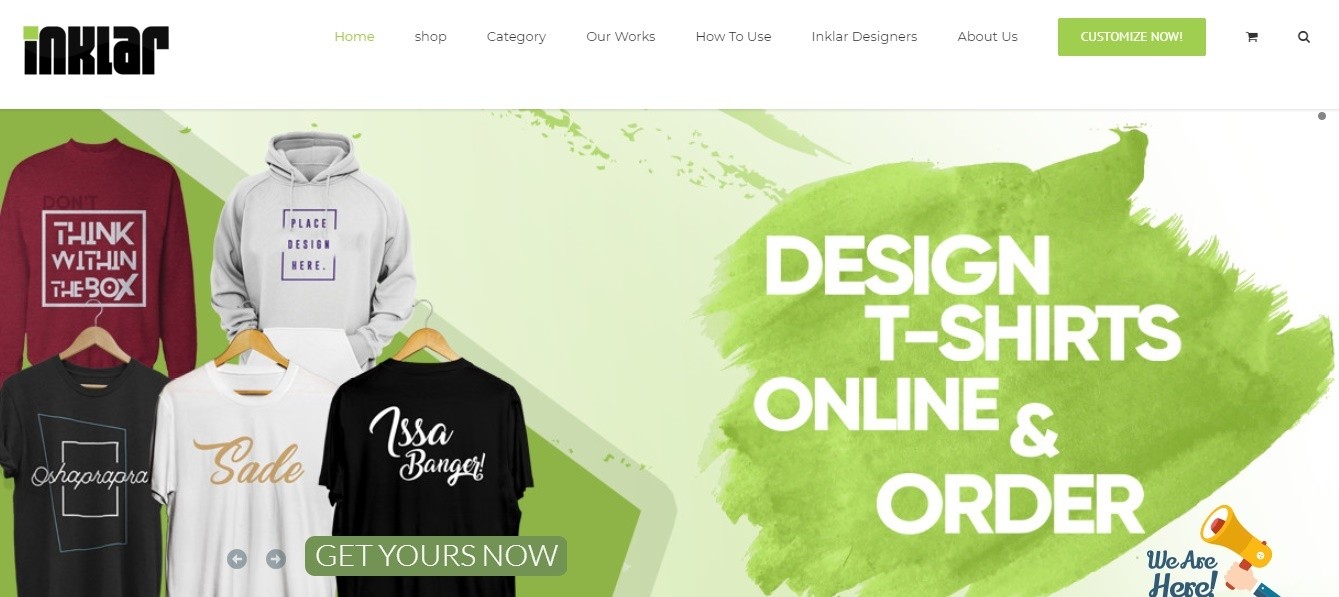 But as often said, ideas are a dime-a-dozen, what matters is execution. While Inklar seemed a 'brilliant' idea, which, according to Jide, was lauded by everyone he shared with, a responsibility rested hugely on his tender shoulders.
First, it dawned on him that INKLAR itself was a conception! An abstract thought he'd created in his mind. How then would it bring it to reality? Just like the "Who Will Bell the Cat Tale" Jide realised it's more than suggesting a solution, thinking, or inking. Now, it's the game of building and doing. But he had no industry experience. All he knew was, INKLAR would play in the branding space. But, how exactly would he start?
The Quest: more than inks
Not dismayed or deterred by the lack of experience, Jide began with what he has, the technical skill required to build the platform. He swung into action, started development the inklar platform. In a short while, it was all ready. But Jide's intention wasn't to create just a website. He intends building a business around imagination conceptualisation and he requires a team for that.
He pitched to Ebuka Obiakor, his friend in the same faculty who welcomed the entire idea.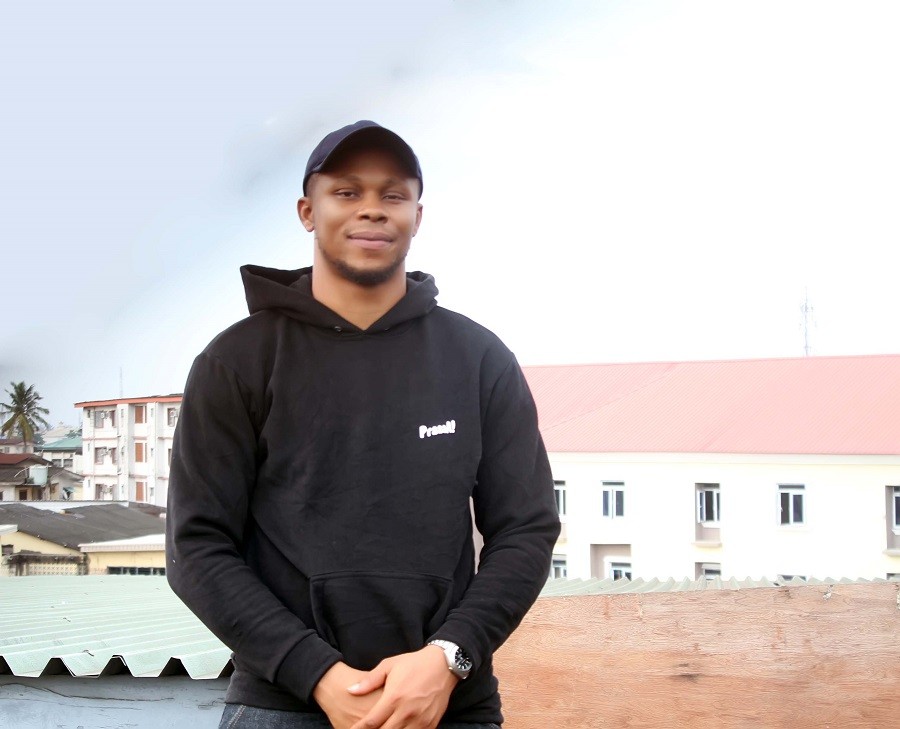 "He told me about the idea and everyone liked it from the get-go. I decided to be in charge of business product and marketing. People liked and welcomed it as the get-go, they thought it was an out-of-the-box idea," says Ebuka
Still, there's a void to be filled. While skill is a pre-requisite to develop almost anything, it isn't the ultimate. Jide sought for a missing piece instead of hoarding what he has — experience in the Nigerian branding industry. He reached out to Derrick Uzoukwu, who by then, had become an alumnus of the same University and was already running his own branding business — Praaa!
I went to him and said "I know you do branding already, I need you to show me the ropes, I needed help especially with the costing of items on the website"
Like Jide and Ebuka, Derrick also graduated from the UniLag in a field totally off his practise area, Marine Sciences. Fortunately for the newly birthed Inklar and its team, Derrick had already garnered about 4 years of experience in their desired industry. This is just enough experience the Inklar team needed to ignite their fresh start. Then came the proposition.
The Inklar-Praaa! Symbiosis
Apparently, Jide's approach to Derrick wasn't a first. He's had several others (pre and post Inklar) propose a partnership relationship with him in the branding business, but something made him stick with Inklar. Perhaps instincts, or 'foresight' — as Derrick calls it.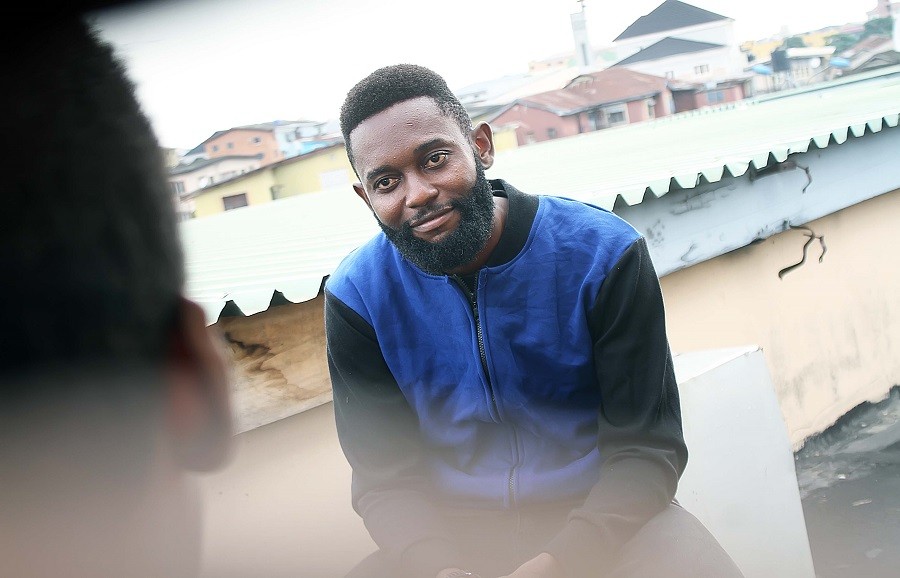 When he pitched the idea to me two years ago he knew I had my own brand but he wants to incorporate so we could work together. People come to me with ideas every now and then, but from the functionality Jide described, I knew Inklar would work. So I paid more attention to the details and execution of the whole project," says Derrick
Not a day's Journey
Innovative as it seemed, Inklar wouldn't be Jide's first attempt at entrepreneurship. So, by the time he made up his mind to pursue entrepreneurship, he had just about an idea of what he was up against.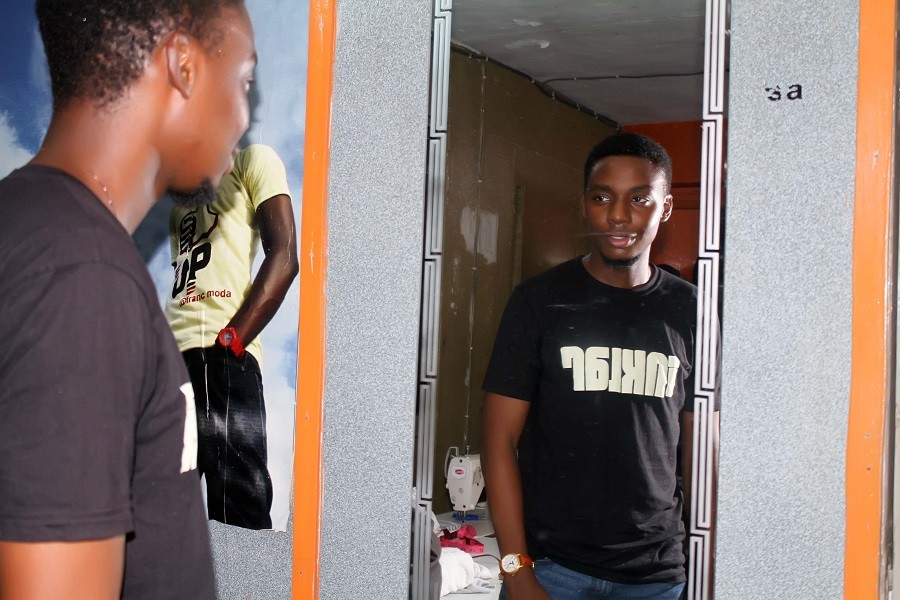 I have been into a lot of things trying to make money, from being a photographer in secondary school, taking congregation pictures in church and selling at very low prices. I also opened up a blog then, in SS2, it was like a small social media for the school," Jide tells Smepeaks
However, Jide had an edge when starting out. Building a fully automated branding platform would cost a lot if contracted to a third party. He, therefore, decided to set the entire system up by himself.
That moment…
The idea of starting a business seems mostly impossible most times. So when it happens that you make your first cash, a pump of Adrenaline rushes through your body. This is an experience many entrepreneurs can relate with. Jide isn't an exception.
Basically, I launched the site in 2016 and I was hopeful. At a point, I started wondering "what was going on and why wasn't I getting any order?" Scrolling through my phone one day, I got an email alert of N27, 000 order on the website. I was very excited. To learn that the website is actually fulfilling its essence of being a fully automated platform is so much joy for me.
Jide explains that the reason for his excitement was because, prior to that moment, he'd been receiving verbal branding request from persons' he's told offline. While he was happy that his business was gaining momentum and recognition, a part of him wasn't satisfied — people are meant to go to the website, create their own designs, and order, all automated! But it wasn't just happening. Until the first one hit, that afternoon, while he while he was scrolling his phone…
I had the vision for the website to be a stand-alone system where I could go to sleep, be on a vacation, be anywhere and it is still working for me, something fully automated. When I was getting offline orders, I wasn't as happy because it wasn't through the platform, so when I got that first order through the website, I was very happy, immediately I hit the street, it was a company in VI. The time from launch to first order was about 2 weeks." Jide recalls
For Ebuka who later joined Inklar fully to anchor business operations in January 2017, it's been more of an experience and a turning point.
I would say it's been really successful. We've gotten some big deals/clients and we try to see how we could push it more, get people to know more about the brand, direct people to the stories, gain traffic, I have been pushing," Ebuka mentions
The Success Secret
How three friends with the same educational background, playing in the same industry, and working together to build different brands, can easily get along without interest clash is a perplexing phenomenon, which Inklar has proven to be totally possible. Apparently, the three of them are sensible enough to understand the need to work together at the get-go — leveraging the power of collaboration to the maximum.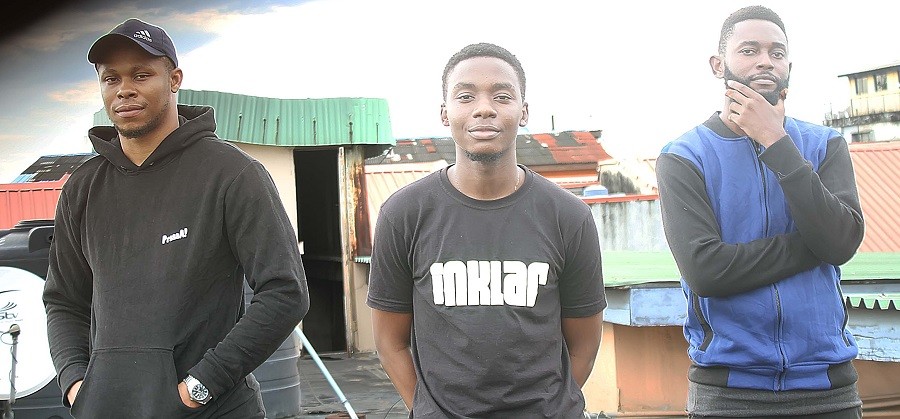 Although they opted to maintain closure on the intricacies surrounding their partnership dealings, they all seem happy with one another. Derrick, Inklar's "Experience-Investor" expresses his fulfilment during conversation with Smepeaks.
What I'm getting enough from Inklar is satisfactory enough and it has been a very good partnership, a wonderful one at that. It's a starting point and it would soon get bigger."
Jide equally mentions that leveraging Derrick's industry experience has been very helpful for Inklar's growth and it's reflecting on the two-year-old company's revenue. But the journey isn't always as smooth as often told. Ebuka reveals how they've been able to work together despite the glitches that occur at some points:
What has made us work together till now is because we are friends. Jide and I have already bonded and I understand his frequency. When Inklar came in our 400 level, it was all easy since we have really known"
For Derrick, it's team Inklar, or no one else, at least at for now.
Jide is my only partner, and so far I think he'd be my only partner," he tells us.
The Industry
Branding is a need for everyone – not just business owners or large corporations. Starting with the simple form, a name itself is a person's brand. But despite Jide's initial assertion of the branding space being a "space for everyone to play",  he reveals the industry doesn't entertain sluggards.
The branding industry is competitive, but still very lucrative because it's something every business, no matter how big or small, depends on. The sky is very wide. Many businesses need these, so I do not feel it is overly saturated," Jide remarks
The most pressing challenge
According to the team, customers' satisfaction is a critical challenge in the branding space but isn't peculiar to it. Jide hints that the same problem ravages even big advertising agencies.
Most people want what they order for to be exactly. That's why they even find it challenging with most big marketing companies. Whenever we encounter such, we first look for ways of solving the problem. Most times, it might mean we have to get the client another, compensate them on bulk works, or slash a percentage off their next order, just to make sure the customers are happy. We do not joke with them since we get most of our clients as referrals — Derrick
Ebuka hints on some of the austere periods the company has faced.
When dealing in business with clients, everything doesn't always go smoothly. But it all boils down to how you handle it. At Inklar, we try as much as possible to understand what our clients want and we own our mistakes. We are always glad to offer a full refund if and when we have to" he says
The future for Inklar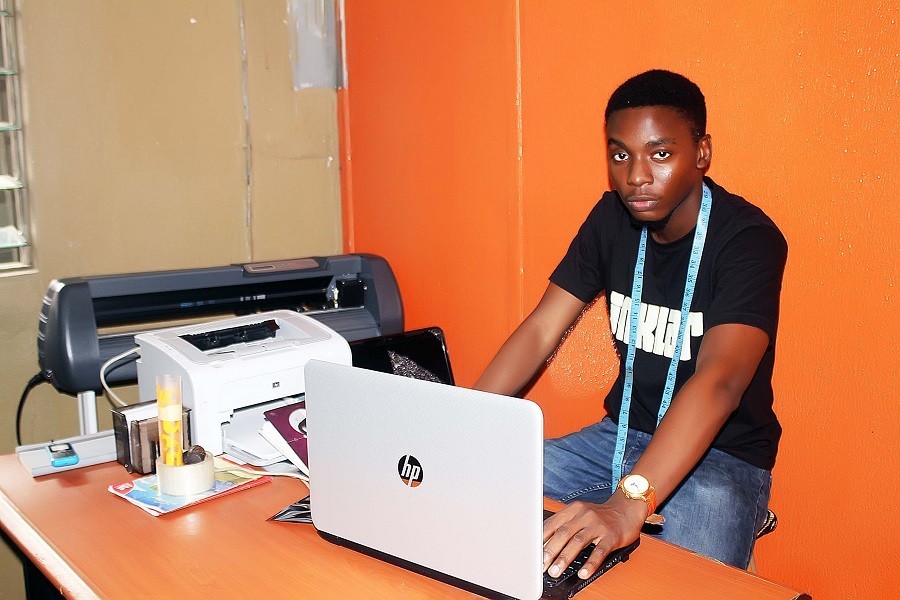 Though Inklar's primary customers are many young, tech-savvy people, the platform extends its tentacles and makes the bold approach to secure branding contracts from larger organisations. Apparently, the team banks on quality as its selling edge and that seems to be paving way for them. Ebuka mentions that "many of Inklar's clients come organically through referrals. The company only has to do a bit of online marketing every now and then to push online awareness. About the partnership, the trio only sees it growing bigger and better.
I feel this is a partnership that's going to grow very big. I see us doing our own unique things and it not affecting us in any way," Jide remarks positively

I do not see any need in the future why we should break up because it is definitely working right now. We don't have any cause to break up'" Ebuka corroborates

As I said from the get-go, we have a smooth relationship, I see it growing bigger than this, this is just like a starting point, I see us branching into different states, our deliveries been on point, our fabrics being top-notch and our services better. And we'd have little complaints from customers," Derrick emphasises
While Inklar boasts of having an already robust clientele list, the team says they've barely scratched the surface. There's much to do and so much ground to cover in delivering on its value proposition — transitioning an idea from a conceptualisation into reality, by inking. For Jide and Ebuka, Inklar's 2-year-long success is more like a validation of their business model.
Finally, a word for you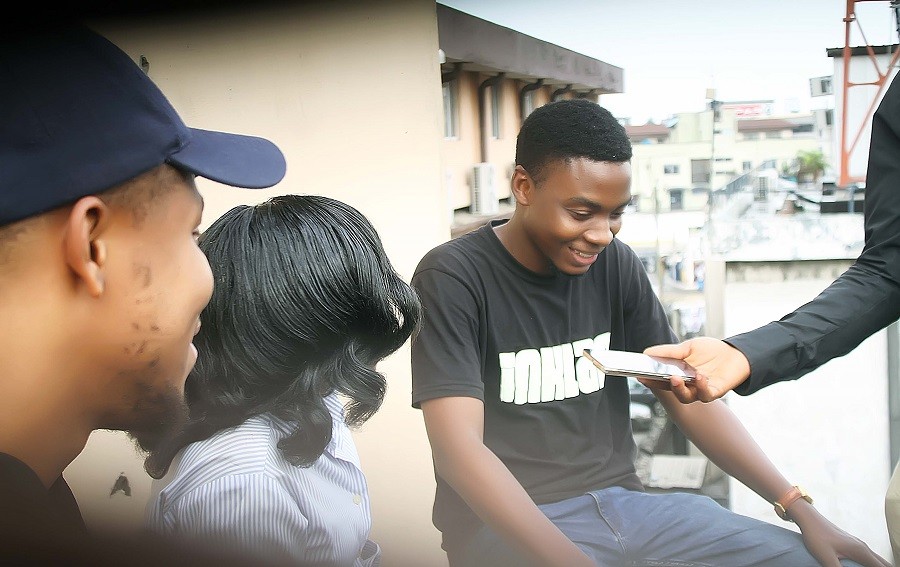 There's so much that goes into entrepreneurship and usually, reassuring words go a long way to sooth the minds and calm the nerves of upcoming founders, especially in situations where things aren't moving in the anticipated direction. These three young entrepreneurs couldn't hold back nuggets they've gained from their fair share of the entrepreneurship experience.
On starting at all …
Start with what you have. Many SMEs and startups go down because they are all out there looking for investors throughout the time of business before they start something tangible. While you are looking for the money to grow bigger, just start with something" Jide Fajuke, Cofounder/CEO, Inklar
When the going gets tough…
Persists, never give up. Believe that in the end, everything will work out. Life is more like a journey for everyone, so you just have to keep pushing," Ebuka, Cofounder/Business Lead, Inklar
Derrick's final words reaffirm Jide's initial admonition:
Start, that's what I'd say. Just start, not matter what condition you find yourself or what you have in your bank account. Just start. Because if you don't start, someone else will start it for you, and you end up working for that person. I'd end with my favorites quote from Jay-Z, until you own your own, you can't be free," Derrick

---
Baseline: If you see that there's a gap in something you do that you need someone to fill it and you do not have the resources, you definitely need more hands on the deck. Without delay, branch out and look for a stronger hand –people that are on the same frequency with you and you'd make things work faster than you imagined!