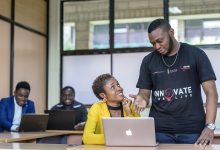 Innovate for Life Fund Now Open For African Health Startups ($10,000 in Funding and more)
Sponsored by Amref Health Africa, Innovate for Life programme is targeted towards health startups, rooted in Africa.
Being a household name itself (with more than 60 years experience in the health sector), Amref Health Africa, through its programme aims to recognise a new generation of African entrepreneurs who are developing technological solutions to problems confronting the health sector but lack support.
According to Amref Health Africa, in 2017, the Innovate for Life Fund supported an inaugural cohort of 6 entrepreneurs chosen from a total of 246 applications. Through the accelerator programme, the entrepreneurs were able to connect with major players in the healthcare entrepreneurship space including corporates, government-related institutions, potential partners and investors thereby realising rich a pipeline of partnerships, collaborations and funding opportunities
Through the 'Innovate for Life' programme, African health startups will be nurtured in a strong network which will enable them co-develop innovative home-grown solutions for better health in Africa.
Eligibility
You must have a health startup with an innovative product or service which is already in the market
The solution must have proven successful in a smaller setting through verifiable traction, including revenue generation
You must be an entrepreneur based in Sub-Saharan Africa countries
Evaluation Criteria
The applicants will be judged based on:
Innovativeness, appropriateness and impact potential of their products and services
The capabilities of the founder and their team, scalability, and sustainability of the business plan
Benefits
The programme offers the opportunity to:
Develop your proposition in a strategic partnership with Africa's leading health organisation
Access a tailor-made, health sector specific training and mentoring programme
Receive guidance from an experienced international fund management organisation
Mentorship and coaching by experienced health and enterprise professionals
Access key African stakeholders in the health sector
Access an international network of donors, investors and (corporate) partners
Access to finance and markets
How to apply
If you are interested in the 'Innovate for Life Fund', visit the website to begin your application process. Deadline is Friday, June 15, 2018.
---
Featured Image Credit: Innovate for Life Fund Homepage