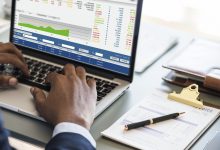 Computer African Business Laptop Office Technology
Digital Entrepreneur? Apply for Venture Incubation Programme
Venture Incubation Programme (VIP), organised by UCT Graduate School of Business, is offering 15 startups R300,000 in value. Located in Cape Town, South Africa, VIP will offer selected startups advisory services, mentorship and coworking spaces each.
The 12-week long winter school, which will start on 3 September and run until 30 November 2018 will focus on these areas: fintech, ecommerce, healthtech, sport and news.
Thanks to VIP, MTN Group will also provide additional business support. Selected startups stand to gain access to MTN APIs, the MTN Service Delivery Platform, as well as access to MTN's technical experts and mentors.
Eligibility
Applicants must also be able to demonstrate evidence of traction in the form of customers, revenue and patents.
No single founder, but a team of more than two with the skill to build, test and deliver. The founder must be the lead participant and must have the ability to commit full-time to the programme over the three months.
Selection process
Applications of top 30 startups are reviewed and selected to take part in a 5-day assessment design.
In the end, successful startups pitch to a selection panel of investors and entrepreneurs
The top 10-15 startups are selected to participate in the VIP to finally accelerate the development of their digital solution.
How to apply
To put in for venture Incubation Programme you can apply through the website. Please note that applications will close on Sunday, 1 July 2018