From Lagos to Cairo: 10 African women shaping the blockchain landscape
Visionary women from all over the African continent are driving a significant wave of change with blockchain innovation.
These pioneering women are not only redefining the very foundations of the tech industry but also propelling the African continent to the forefront of global blockchain advancement, thanks to their intelligence, tenacity, and ground-breaking contributions.
Today, we shine a spotlight on 9 exceptional African women in blockchain who are leading the charge, inspiring empowerment, and fostering creativity in the sector.
Their voices resonate in boardrooms, coding rooms, and blockchain conferences spanning from Lagos to Nairobi, and from Cape Town to Cairo.
These are the women in blockchain whose influence knows no borders and whose impact is shaping the future of blockchain in Africa.
Deborah Ojengbede, CEO, AFEN Blockchain Network (Nigeria)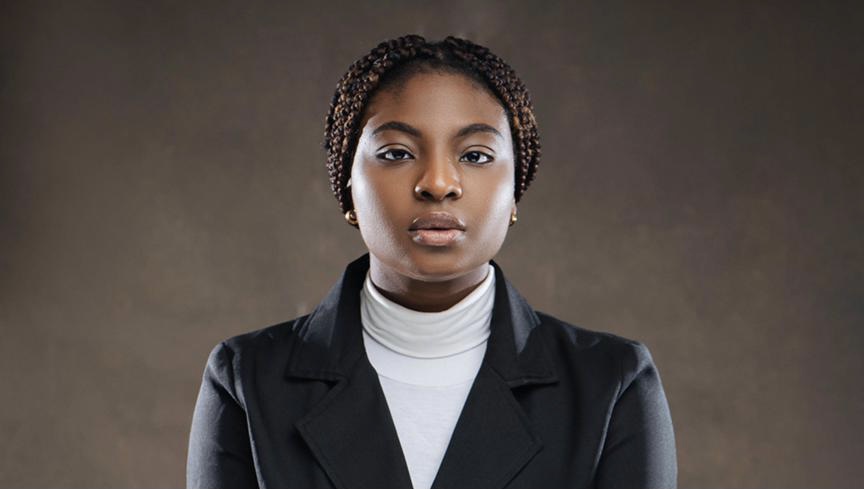 Before her blockchain sojourn, Ojengbede spent five years in the banking sector accumulating experiences in business development and project management.
It was in 2020, during the COVID-19 pandemic, that she picked interest in the potential of blockchain, especially how the technology can be useful to people.
She started the AFEN Blockchain Network in 2021 on exiting the banking sector, a web3 infrastructure company focused on reducing this deficit by innovating solutions that are designed to prioritize the needs of African Blockchain users.
The idea of the company according to her was to create an enabling environment for people looking to get into the web3 space and they do this through education and different high-level collaborations with stakeholders.
AFEN partnered with Julswap, a decentralized exchange, this collaboration hosted AFEN's Initial Dex Offering (IDO) public sale event in April 2021.
Before the IDO, AFEN's fundraising journey had consisted of pre-seed round and private token sales, then the IDO that led to the company raising $1 million.
In 2022, AFEN launched its Multi-chain NFT Marketplace, NFTYTribe to rival marketplaces like Lookrare and Opensea as it offered stakes to earn trading fees and APY%, major buyback and burn events, and airdrops.
In the same year, it joined forces with LOOZR to boost Web3 Adoption in Africa. Loozr is a token-based music streaming platform that enables investment in and profit from the success of artists with a commitment to promoting decentralised entry to the music scene by letting you own your favourite songs alongside the artists you adore.
Early this year, it announced NftyTribe Mainnet to offer both traditional and digital African creators unique tools and resources to reach global audiences.
Doris Ojuederie, Cordinator, Blockchain African Ladies (Nigeria)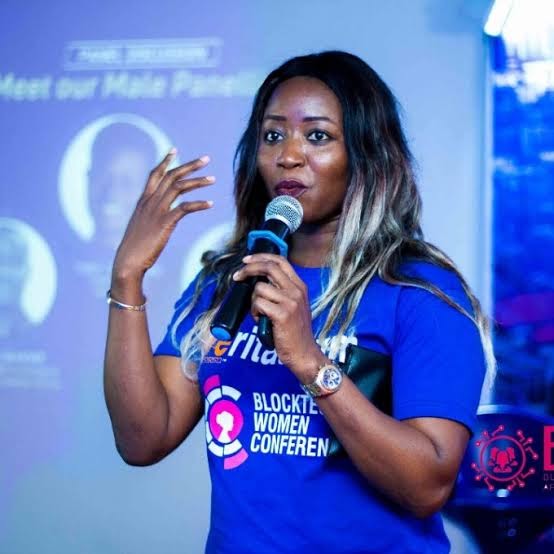 Ojuederie started as a cryptocurrency trader before she delved into the technology behind it, blockchain technology and it was during that period she discovered that the crypto industry is male-dominated, a result that led her to found the Blockchain African Ladies (BAL) organisation.
BAL is a non-profit educational organization for African women in the blockchain and crypto space.
Her organisation educates African women on the potential opportunities in the blockchain/crypto space and how they can use this emerging technology to change their lives.
They organize meet-ups, workshops, conferences, and mentorship programs, publish online articles and run a Telegram forum open to all African women.
The organization has members spread across Nigeria, South Africa, Kenya, Ghana, Cote' Vote, Cameroon, Egypt and many others.
In an interview with Cryptotvplus Ojuederie claimed that BAL has reached out to about 25 countries and also added that she has taught many women how to save in cryptocurrency, resulting in financial liberation for the women.
Ruth Iselema, Founder, Bitmama (Nigeria)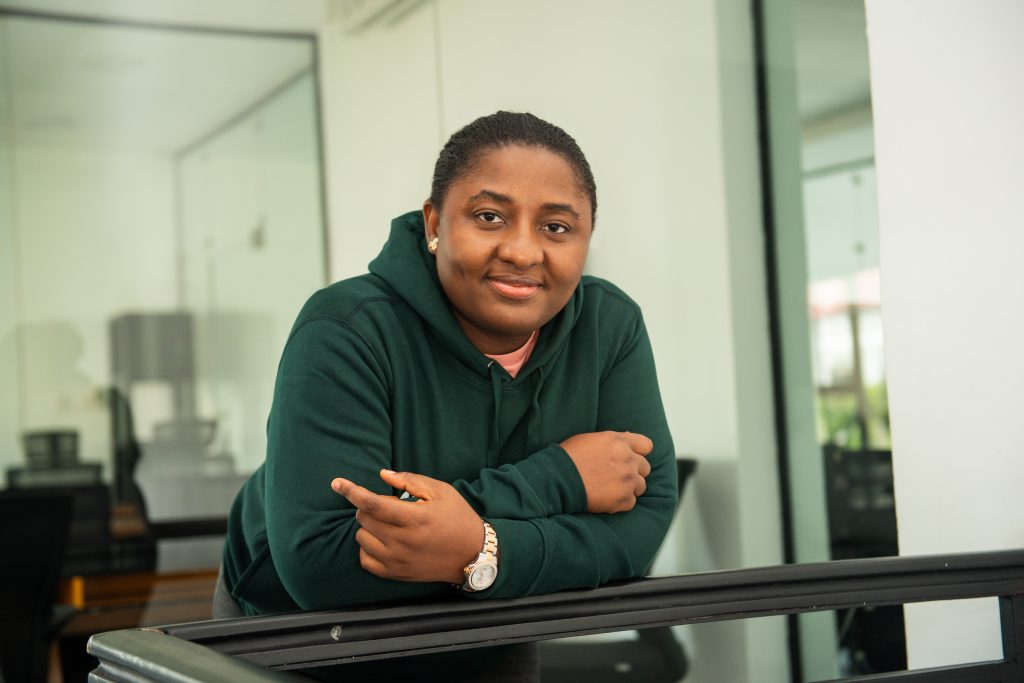 Ruth founded Bitmama a crypto-fiat exchange that allows traders to buy and sell Bitcoin, Ethereum, Celo and other digital assets,
It started as a WhatsApp group where members learned about crypto, particularly bitcoin, and made transactions, but it has grown into a pan-African blockchain company offering crypto products across payments, with footprints across Africa, Europe, and the US.
Before Bitmama, Iselema had consulted for other leading global exchanges and blockchain protocols on their product strategy and market entry into Africa.
The crypto exchange platform raised $350,000 in pre-seed funding in 2021 and closed a pre-seed extension of $1.65 million in 2022 to scale its new markets.
The platform allows more than 100,000 users to on/off ramp their funds globally and also allows the purchase of local and international airtime and data.
The company's flagship product, Changera offers cross-border payments and solves FX shortage problems faced by Africans globally as it enables users to deploy stablecoins to facilitate remittances and international payments on Netflix and Amazon via virtual cards.
Changera has over $10,000 in monthly spending limits, allowing usage from anywhere in the world for online transactions.
Monica Singer, Senior Strategist, Consensys (South Africa)
Singer led the digitisation efforts in the South African financial markets when she was the CEO of Strate, a licensed central securities depository.
Under her direction, Strate passed directives to modernise processes for transparency, efficiency and to stamp out corruption.
This development led the World Economic Forum to recognise South Africa as one of the top three most progressive central securities depositories in 2012.
On discovering blockchain, Singer had the drive to implement the technology into SA's financial market, leading her to assume the role of South Africa Lead in Consensys.
She is currently playing out her role in SA as a board member of the Accounting Blockchain Coalition to develop guidelines in Blockchain for current and future chartered accountants in the country.
Sonya Kuhnel, Co-founder, Blockchain Academy (South Africa)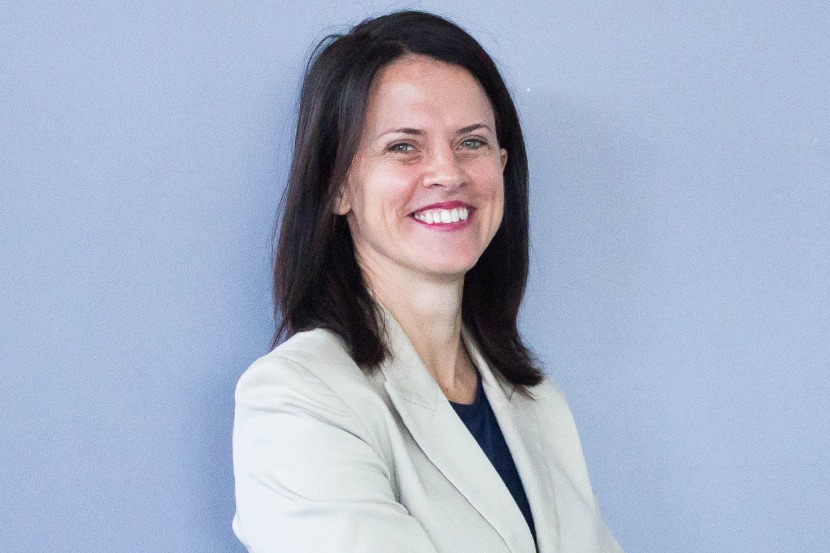 She started BitPay, a Bitcoin payments company in 2013, to enable online merchants in South Africa to accept Bitcoin as a payment method for goods and services.
Kuhnel co-founded Bitcoin Events in 2014, this events company has hosted the biggest blockchain events in South Africa including, Blockchain Africa Conferences and Crypto Fest.
These conferences have seen participation from top government and private individuals across the world.
In 2015, she founded the Blockchain Academy, initially known as the Bitcoin Academy, to offer training and consulting on blockchain technology and cryptocurrencies, globally.
Kuhnel is also the Co-founder at Xago, a Cape Town-based company offering an XRP cryptocurrency exchange, gateway and payment platform for retailers enabling fast and cost-effective payments with the Ripple blockchain.
Yaliwe Soko, Founder, United Africa Blockchain Association (Zambia/South Africa)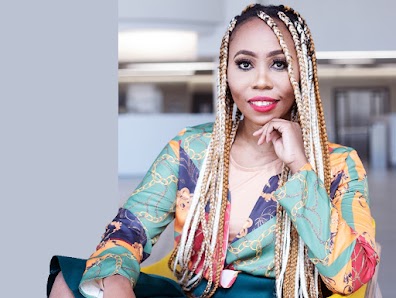 She took up an interest in Blockchain technology in 2016 and has worked as a freelance Bitcoin and Cryptocurrency Consultant for an online investment firm.
Soko has been able to create several YouTube tutorials and has completed a Blockchain and Cryptocurrency learner guide for beginners.
She founded the United Africa Blockchain Association (UABA) a non-profit organization for the promotion of the adoption of Blockchain technology in Africa, and for creating partnerships and networks that deliver on life-changing blockchain projects.
UABA has facilitated training for SMART Zambia high-level blockchain training and in partnership with Youths for Crypto hosted a launch event short courses program for Universities in Lusaka
UABA and YOLO Investments hosted a Start-up Initiative Meet-up in Lagos Nigeria. Attending Start-ups got an opportunity to pitch their business models before YOLO and stood a chance to qualify for the accelerator program
Olayinka Odeniran, Founder, Black Women Blockchain Council (Nigeria)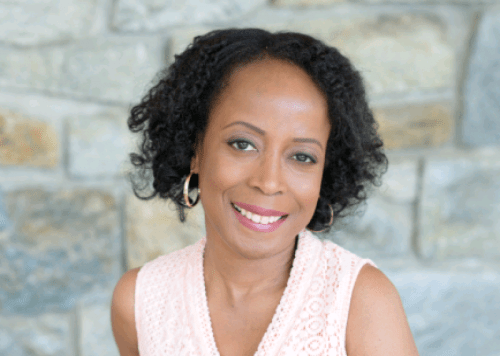 Following the 2018 North American Bitcoin Conference in Miami where 98% of the speakers were men and another "disappointing" post-conference networking session, Odeniran decided to found the Black Women Blockchain Council (BWBC)
When she started, she didn't come across enough women in blockchain n who had the same passion as her with the technology and its use cases, however, she didn't relent as she began onboarding Black women to the space through her organization while also leveraging the Global benefit LLC to provide educational resources on how to understand blockchain and build wealth. For black women around the world.
In 2021, the BWBC partnered with Ethereum software company ConsenSys to launch an online program to train half a million Black women in blockchain globally to become developers by 2030.
She has also partnered with Code.org to educate the younger generation about blockchain.
Roselyn Gicira-Mwangi, Chairperson, Blockchain Association of Kenya (Kenya)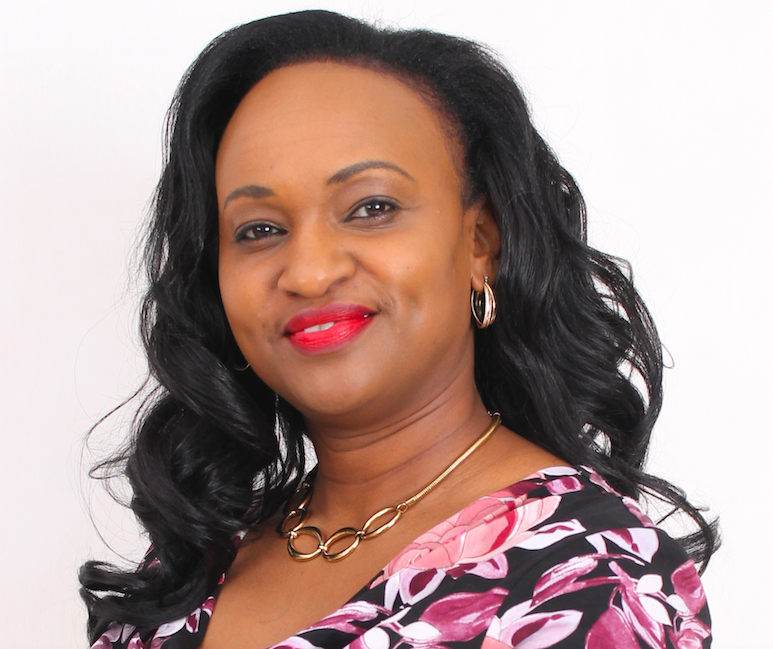 The Blockchain Association of Kenya (BAK), according to Roselyn, has played a significant role in accelerating the largest Kenyan community working in the blockchain space.
The association was founded to become a role model for Africa on how to unlock the opportunities of Blockchain & Web3 technologies for real-world use cases and the benefit of everyday people.
BAK has worked on several projects to promote the adoption and awareness of blockchain while expanding its community in East Africa beyond Kenya.
To support blockchain adoption, BAK has established working group forums to extract feedback and suggestions on how emerging technologies such as blockchain can drive development in Kenya at both levels of government.
Alakanani Itireleng, Founder, Satoshi Centre (Botswana)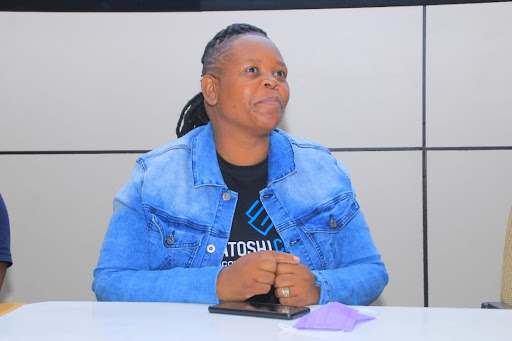 Itireleng is referred to as the Bitcoin Lady. She is the founder and CEO of Satoshi Centre, a blockchain company in Botswana that provides startups and developers with mentorship, training programs and funds.
She aims for Satoshi Centre to be the go-to collaboration space in Africa for blockchain and to have helped produce at least 3 globally recognised blockchain businesses.
The centre started by holding Bitcoin meetups and teaching people about Bitcoin. It has partnered with lots of blockchain ecosystems to conduct training free training on Stellar network, Solidity, Ethereum and Cardano Smart contracts for blockchain developers.
Karla Obakpolor, Founder, Cryptosmart (Nigeria)
A business developer in the blockchain space, Karla is the founder of QLIP NFT and Cryptosmart. She is also currently mentoring startup devs for the blockchain scholarship programme by NITDA.
Her recent project is the Borderless Developer Hub, a tech Not-for-profit arm of Crypto Smart. The hub aims to raise at least 100 African tech developers annually who can create Web3 products that benefit the continent.
In a women in blockchain interview, she revealed how she secured financing from Algorand blockchain and subsequently used the fund to acquire a tech hub in Port Harcourt, buy laptops, hire some admin staff, pay other staff, and start a developers conference in 2022.
The conference was a hybrid event that connected founders, CEOs, product managers to developers who can bring their ideas to reality.
This year's event will focus on students in tertiary institutions and train them to learn tech skills.
She also revealed in the interview that there is also a programme for schools, where the hub is seeking collaboration to enable students to learn tech skills at very subsidized fees.
"The fee will be added to the student's tuition fee, and they will not have to pay any other fee to take our courses. This way, students do not just leave school with certificates but also with employable skills."
"To achieve this, we have been visiting several schools. We are looking to first create student communities and set up tech hubs in several tertiary institutions in the South-South, starting from Port Harcourt," she added
---
Got an interesting scoop or news tip? Shoot an email with the subject "story worth telling" to [email protected]